For the past seven years, our mission at Wild Florida has been to provide an unforgettable Everglades experience that promotes a connection with animals while inspiring education and conservation. Starting with our airboat ride adventures, we quickly expanded our Gator and Wildlife Park, adding on ranch buggy tours, and bringing guests even closer with some of our animals by providing interactive animal encounters. Despite the efforts of the best planners, there's bound to be a few things you weren't able to do when you visited us for the first time. We're exploring five things you might've missed during your first trip to Wild Florida and what you should add to your agenda when you visit us again.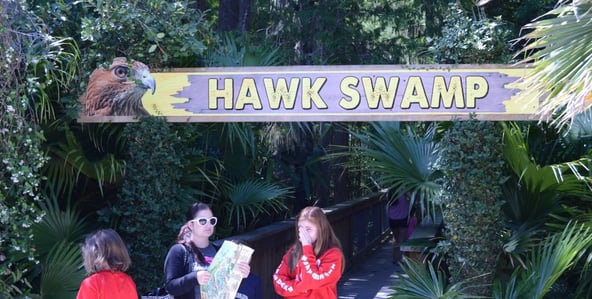 Hawk Swamp
If you head south from Orlando, passing the bustling cities and neighborhoods of Central Florida, you'll start to see the real side of Florida with its acres of rolling green grass mixed with swampy marshland. At Wild Florida, inside the Gator and Wildlife Park, you can see similar scenery by visiting our Hawk Swamp. Here, you'll escape the noise of the airboats and gator park, and walk through a section of marshland we've left preserved to allow guests to see Florida wildlife up close. Walking through the Hawk Swamp, you might come across animals such as: raccoons, otters, red-shouldered hawks, rat snakes and more!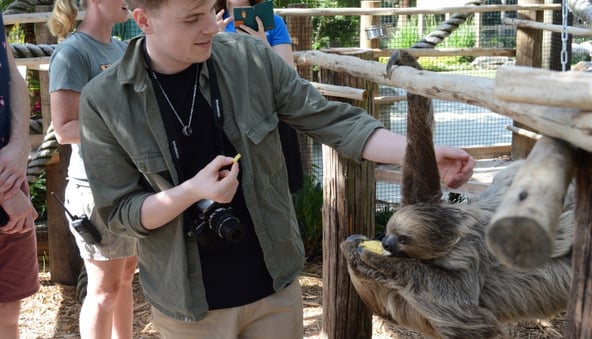 Animal Encounters
Just walking through the Gator and Wildlife Park, you and your family will be able to see over 200 animals that are native to Florida or found across the world. But if you're just as big as an animal lover as us, you'll want to get even closer. At Wild Florida, we offer animals encounters, where you can choose between interacting with our two-toed sloths, African crested porcupines, or ring-tailed lemur families. The animal encounters last about 30 minutes and will allow you to pet, feed, and even take your own photos with the animals. (Can you say, next family holiday card?)
Related: 6 things that could happen during your sloth encounter at Wild Florida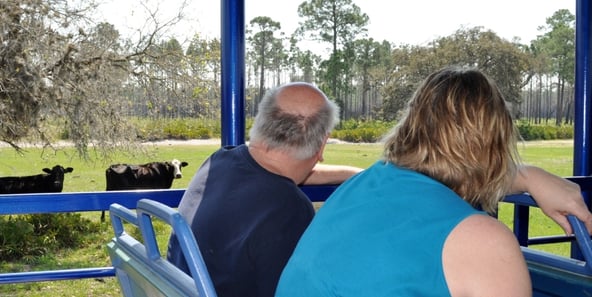 Ranch Buggy Tours
Osceola County is known for being home to Disney and being an entertainment hotspot for tourists from around the world to visit. However, before the mouse moved in, the cattle industry ruled the land. On our ranch buggy tour (that giant blue bus you might've noticed), one of crew members will take you out to the Doc Partin Ranch, a modern, working ranch in Osceola County. The tour is packed with information on the history of Osceola County's cattle industry and how a ranch is run in the 21st century.
Ready to book your adventure at Wild Florida? Click here to make a reservation now!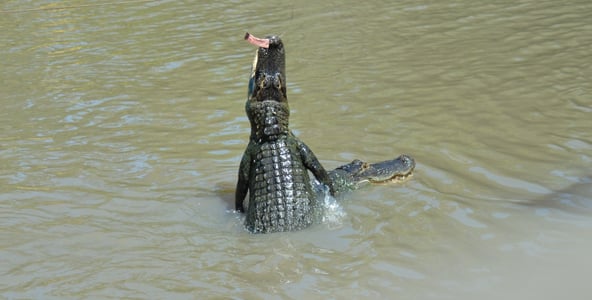 Exotic Animal and Gator Feeding Show
If you're sure that your kids are the next Steve Irwin or Jane Goodall, you might consider taking them to our Exotic Animal Show and Gator Feeding Show. Both run a few times throughout the day – the exotic animal show will allow you to see some of Florida's wildlife such as the opossum, rat snake, cane toad, and more in an up close experience. During the Gator Feeding show, you can witness the power an alligator's tail and body as it projects itself straight up into the air to catch the food hung out in the middle of our Gator Pond.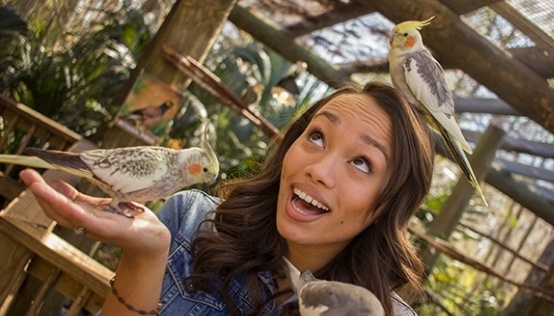 Bird aviary and petting zoo
If your children are too young for one of our animal encounters, there are a few interactive animal activities they can still enjoy when you visit. Just after you walk inside the Gator and Wildlife Park, there will be a petting zoo to your left and a bird aviary to your right. Both are family favorites that are fun for everyone of all ages, and free to enter. However, if you want to take any bird or goat selfies when you're in there, there are some animal treats you can purchase to enhance your visit when you're inside.
Ready explore the rest of Wild Florida? Click the link below to book your adventure now! Besides, what better time to visit than now as we're offering everyone free admission into our Gator and Wildlife Park through the end of 2017. Hope to see you soon!