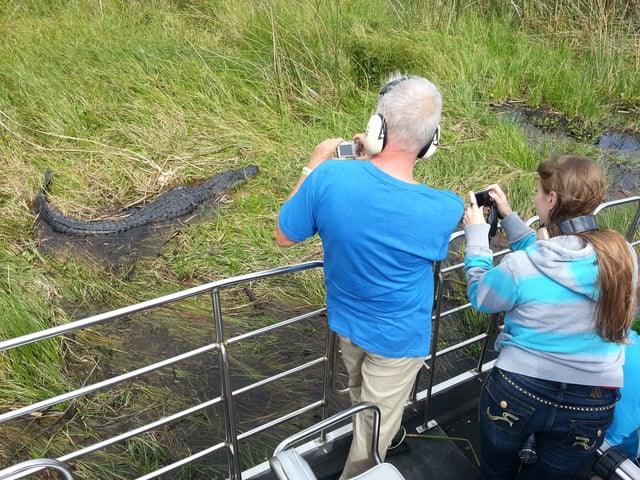 Father's Day is approaching fast! Why not surprise dad with an airboat ride at Wild Florida? It could be a match made in heaven! We're going to highlight three ways airboat rides in Florida can help you bond with dad this Father's Day, making it one to remember for years to come!

1. See tons of new (and some familiar) wildlife
With more than 350 species of wildlife living in the Sunshine State, an airboat tour in Florida would be the perfect opportunity to see them with your own eyes. Bond with dad as you spot a variety of frogs, birds, snakes, mammals, and turtles — he might see some new species he's never seen before! Be sure to take lots of pictures and show your family and friends your favorite ones!


Want to get an idea of what animals you'll see? Check our our blog on 21 animals you can see on our airboat tours in Florida!


2. Learn facts about Florida that will even surprise your dad
Each day, we get tons of questions from our guests during their airboat ride. Our airboat captains love to share interesting facts about the Sunshine State — making this a great learning opportunity for you and dad alike. For example, did you know the Everglades is the only place in the world where both alligators and crocodiles can coexist? If you think dad would be eager to learn more about the wildlife in Florida, an airboat ride with us might be the perfect gift this Father's Day.


Ready to book your adventure? Book your airboat tour in Florida now!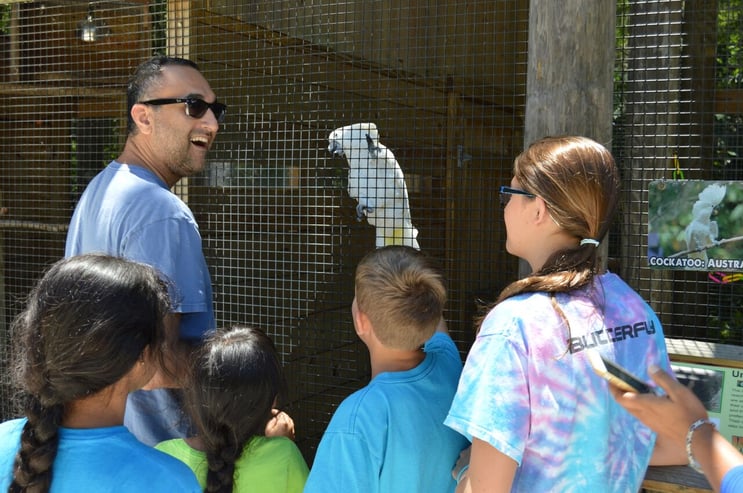 3. Get more than an airboat ride with Wild Florida
In addition to your airboat ride, you can also explore our Gator and Wildlife Park (which is free from now until the end of the year). Inside, you'll be able to see over 200 native and exotic animals, see how high an alligator can jump during our Gator Feeding show, and get up close and personal with some native Florida animals during our Exotic Animal Show. Unique to Wild Florida, you can even take a #slothie with your dad during one of our animal encounters (which would make for a perfect Facebook profile picture, might we add!). Or, if your dad loves barbeque just as much as us, you can treat him a pulled pork sandwich or even try our gator po'boy at the Chomp House Grill. You and dad can also take a Ranch Buggy Tour and learn more about the Doc Partin Ranch — one of the oldest working cattle operations in Florida.
If you're looking for a memorable experience for Father's Day, book your airboat ride today by clicking the link below! Hope to hear your dad's best "dad jokes" at our place this Father's Day!
---