What could be better than barbecue?
When the barbecue is prepared by a classically-trained chef and you can enjoy it on a covered deck on the shores of Lake Cypress. Yes, that is better than just plain ol' BBQ.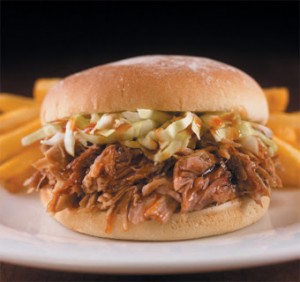 You know Wild Florida for the 200 animals in our Wildlife Park or the airboat rides on Lake Cypress, but you might not know about the great barbecue being cooked up in our Chomp House Grill.
The Chomp House Grill is more than just a place to get a quick sandwich, drink or ice cream. Executive Chef Ramon Ayala is firing up the smoker with apple, cherry, mesquite and hickory wood to bring out real down-home flavor in the barbecue chicken and pork.
Wondering where to eat gator in Orlando? Try our Swamp Sampler – Gator, Turtle, Catfish or Frog Legs. You gotta try swamp food in Florida.
Ramon is a graduate of the Le Cordon Bleu College of Culinary Arts and has more than 18 years experience in the restaurant business. Prior to coming to Wild Florida in June of last year, Ramon was restaurant manager for DoubleTree by Hilton Hotel at the Entrance to Universal Orlando and worked at T-Rex Restaurant in Downtown Disney.
Ramon may be at home putting a Latin twist on the barbecue being served up at the Chomp House Grill, but he isn't afraid to show his true culinary colors for special events at Wild Florida.
You may come to Wild Florida for the animals and the airboat rides, but we host a lot of birthday parties, weddings, business meetings and other special events.
One of Ramon's signature dishes is a pan-seared duck breast with wasabi mashed potatoes. But, if you would like something a little more traditional, Ramon can do that too.
Recently he fired up the grill and cooked 600 burgers and 375 hot dogs over an open fire for an event at Wild Florida that attracted 1,000 people.
If you want an Italian menu or something more All-American, Ramon can do that too. Ramon loves being able to reach into his culinary bag of tricks to deliver. It doesn't matter if it's a gator-shaped cake for a birthday party or an elegant dinner for a wedding.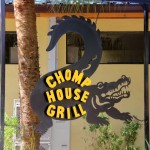 We will let you in on a little secret Ramon has cooked up for the Chomp House Grill. On the menu is something called the Chef's Special -- a grilled burger topped with pulled pork served with steak fries.
He's always working on something new so he can make your visit to Wild Florida a little extra special.
---