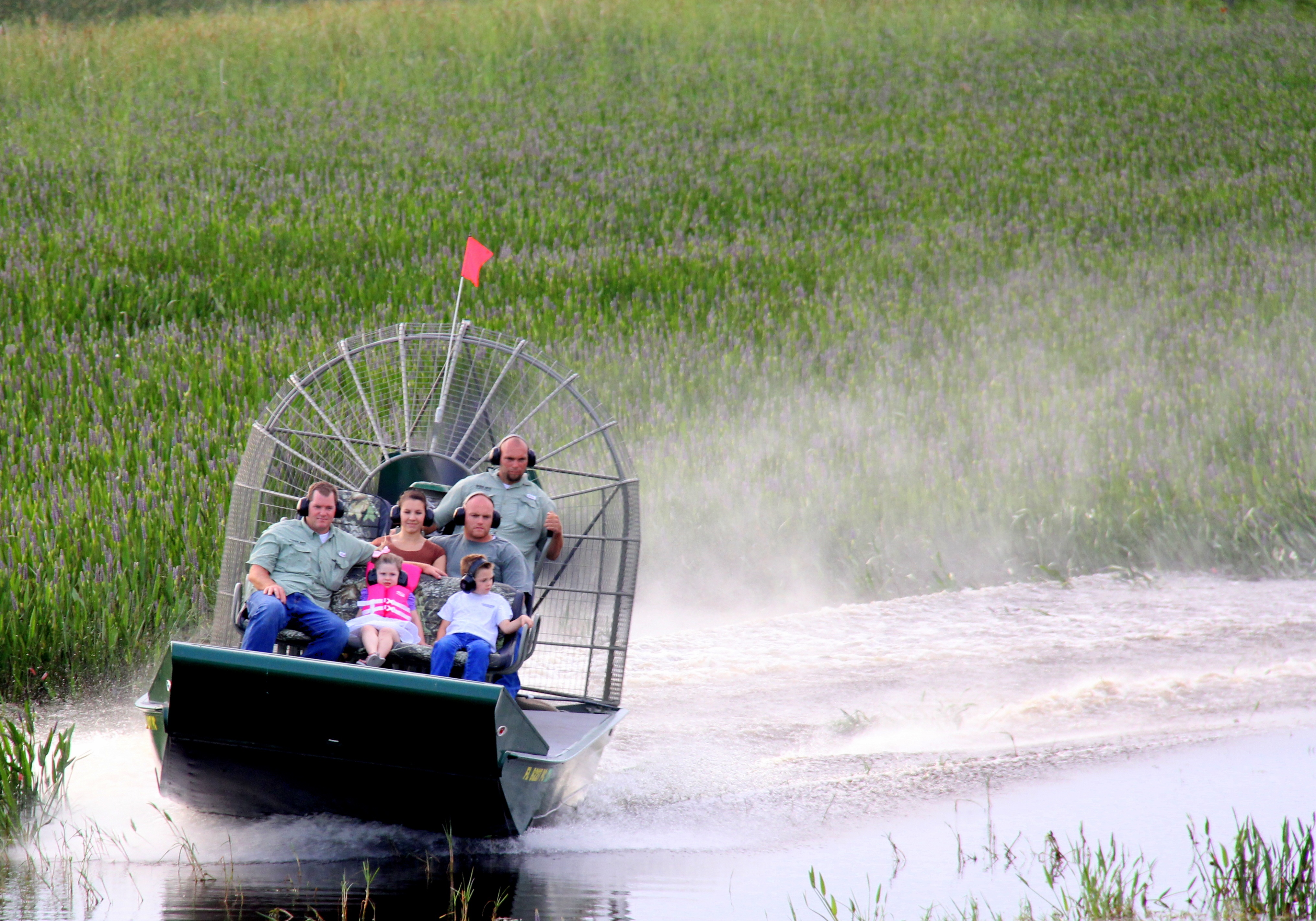 We know pleasing the kids isn't always easy. With the summer months approaching quickly, we understand that youngsters want to be entertained all hours of the day. We realize parents are looking to get the most for their money when it comes to taking the kids on an adventure. Central Florida has limitless attractions to offer, especially for the little guys; however, when school's out, the attractions are usually crowded with families from all over the country!
Here at Wild Florida, we'll keep your whole family smiling, and you can avoid the big crowds, large lines, and even bigger price tags, all while exploring a part of Central Florida you don't always get to see. But what sets us apart from other Everglades airboat tours? Below, we're sharing some of the things Wild Florida offers that the parks in competition with us don't.
Florida airboat tours are definitely something you should cross off the family bucket list this summer. It's an experience you never want to end!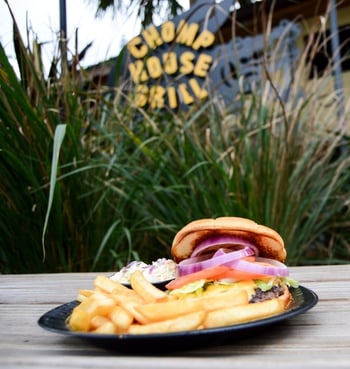 Most Everglades airboat rides also allow you to take a picture with one of Florida's very own gators, but not all of them have a BBQ restaurant with gator on the menu, too! For those dying to try some gator after exploring the Gator and Wildlife Park, Wild Florida has a BBQ restaurant overlooking Lake Cypress with a pavilion-style outdoor seating area.
The Chomp House Grill has food options for everyone. Executive Chef Ramon Ayala makes sure every meal is prepared to perfection. You can find everything from a fresh, juicy burger to tasty pork tacos on the menu. After you eat, you can cool off and satisfy your sweet tooth with an ice cream cone or one of Chef Ramon's signature desserts.
Related blog: Swamp delicacies brought to you by the Chomp House Grill
After your airboat ride and a delicious meal, you can spend the rest of the day exploring the 8-acre Gator and Wildlife Park. Wild Florida is the only airboat attraction that offers interactive animal exhibits and hundreds of different species of wildlife to see. The park features deer, zebras, watusis, bobcats, tropical birds, emu, sloths, foxes, and monster alligators! Food for the animals is available around the park if you want to feed them.
If you book ahead, the youngsters can even play with the lemurs, pet a sloth, or feed a porcupine... and there's no photo limit when you're with these little guys. Interacting with the animals is what makes a trip to Wild Florida unforgettable! The kids have an opportunity to feel like they are a part of the team here at Wild Florida by learning about these animals up close. In addition to Florida airboat rides and wildlife encounters, Wild Florida also offers ranch buggy tours, which you won't find at other parks.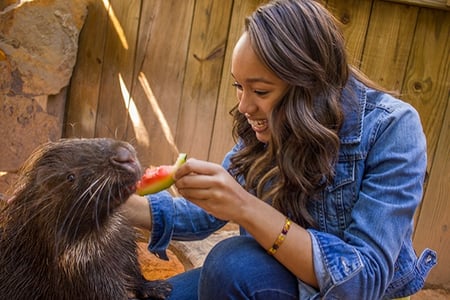 With all there is to do here at Wild Florida, it's best to book your airboat ride early so you have enough time to explore the whole park. Check the weather and plan for an action-packed day at Wild Florida this summer! Book a wildlife encounter, airboat ride, and look up prices here.
See you this summer!