Keep up with what's new at Wild Florida
Want to keep up on all things related to the Middle of Nowhere, Florida? Subscribe to our blog!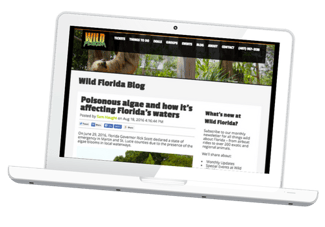 On our blog we cover topics related to...

The different happenings in our Gator and Wildlife Park, from new additions to teaching you all we can about some of our favorite animals.

The environment we airboat in, from Lake Cypress to the Florida Everglades and beyond.

Industry news on airboats, animals, our ranch buggy and more!
Remember... When you sign up to our blog, you can choose how frequently you'd like our blogs to be delivered directly to your inbox! Keep up with Wild Florida as much or as little as you prefer!