From their cheeky grin to relatable, sleepy behavior, everyone has a bit of sloth in them, which makes them one of the most relatable and loved animals. At Wild Florida, we're lucky to have a whole family of two-toed sloths. Since people have found out that we have sloths in our Gator and Wildlife Park, they've always asked, "Can I please hold one?" And now... you can!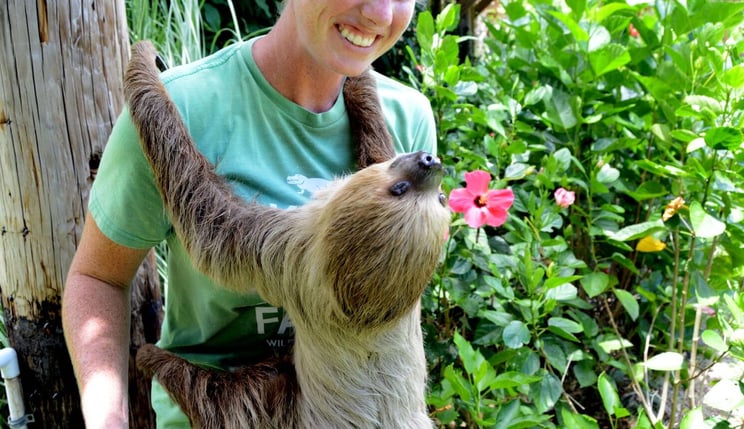 While providing memorable adventures for families through Everglades airboat tours, our mission has been to provide an unforgettable experience that promotes a connection with animals while inspiring education and conservation. To help bridge this connection, we currently offer five animal encounters with our: ring-tailed lemurs, two-toed sloths, African crested porcupines, American alligators, and Florida panther. During these Gator and Wildlife Park experiences, guests learn more about our animals and their individual personalities, interact with them with hands-on activities and can even take their own photos with them to brag to all their friends! These encounters may be fun for humans, but through the enrichment activities with our guests during the animal encounters, our animals' minds are kept sharp, active and happy throughout the day.
Related blog: 6 things that could happen during your sloth encounter at Wild Florida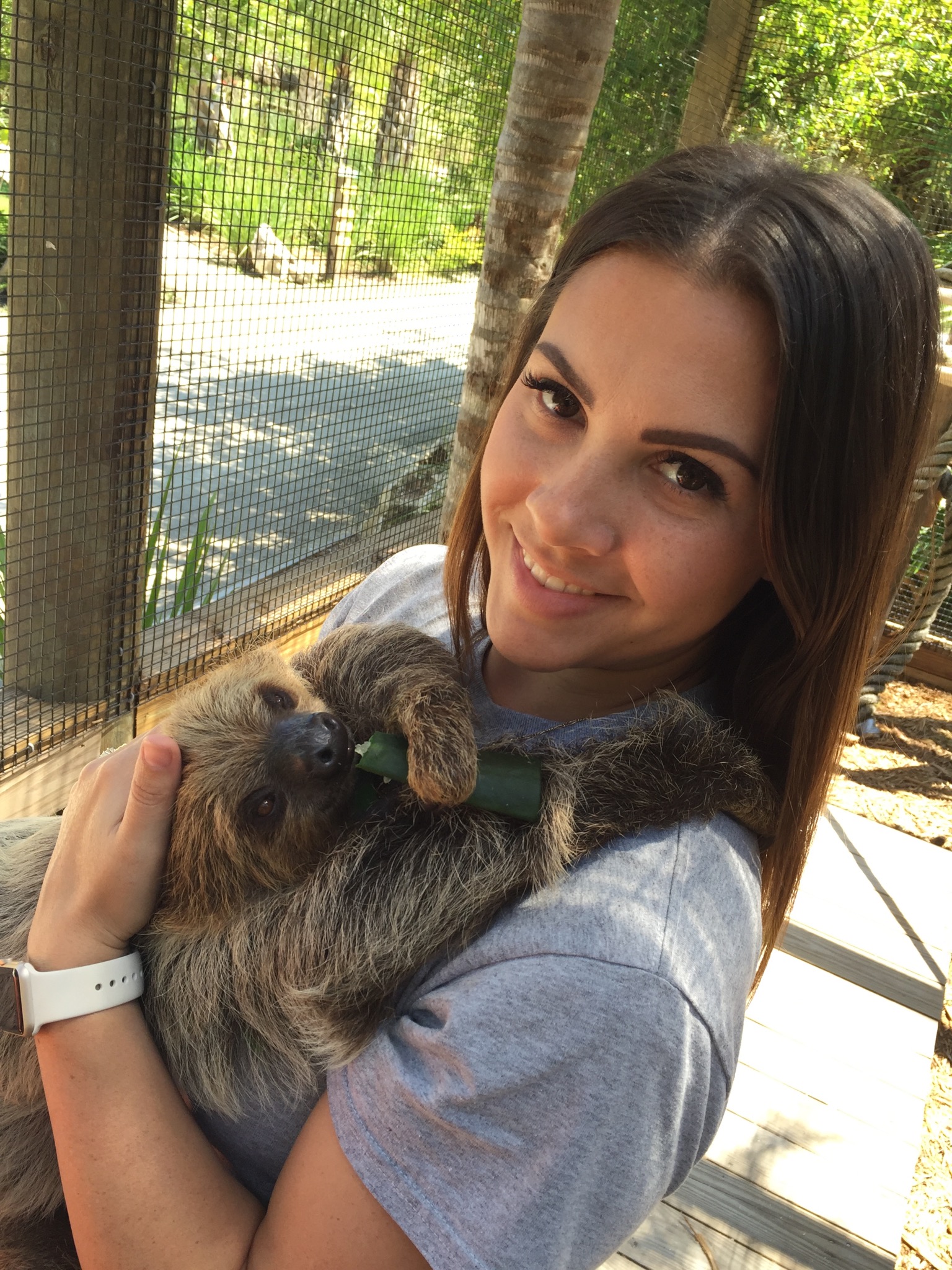 With adding a 20-year-old female sloth, Aerie, to our two-toed sloth family, we came up with a new and exciting encounter for both guests and sloth. For a limited time, we're now offering a
VIP Sloth Experience
to guests with our two-toed sloth, Aerie. During this experience,
you will be able to not only feed and interact with her but also hold her! During this encounter, you'll receive an educational exchange with one of our animal keepers and get to take as many #slothies (selfies + sloths) as you want. Because of the intimacy shared between guests and our sloth, Aerie, we're limiting this experience to only four guests per day.
A unique part of this particular experience isn't the fact that guests get to hold our sloth, but that this experience will build a stronger connection between guests and our animals while helping sustain the survival of wild sloths in Costa Rica. Of the funds raised by the VIP Sloth Experience, a portion will be donated to the Sloth Sanctuary of Costa Rica to help their efforts in the preservation and conservation of sloths in the wild.
Ready to update your Facebook profile picture to you hugging a sloth? Now's your chance! Click the link below to book your VIP Sloth Experience with Aerie now before this encounter ends. While you're out here, make sure to hang out in our Gator and Wildlife Park to see more than 200 native and exotic animals. Hope to see you soon!