Wild Florida is our name, but it's also our vision for the future.
We ask our visitors to come discover the Middle of Nowhere because we believe that parts of Florida that are wild need to be protected.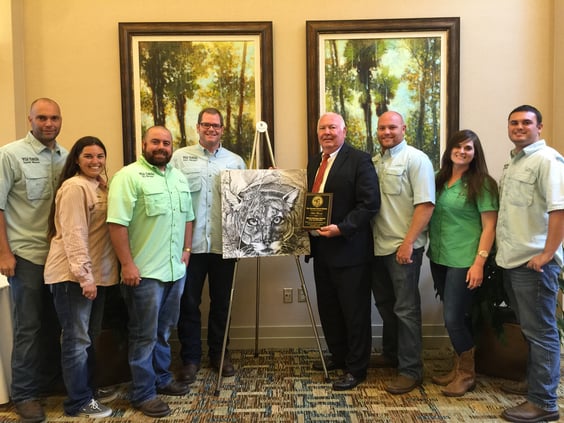 We enjoy introducing our visitors to a part of Florida they thought had long been lost, but our real thrill comes from when we are able to convince our young people that many parts of our great state need protection.

At Wild Florida, we understand the importance of teaching children that Wild Florida still exists and that they have a unique opportunity and responsibility to enjoy and protect it.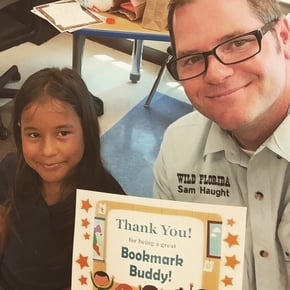 By proactively promoting Central Florida's natural resources, we can create a culture of respect and preservation among our youth that will have a positive impact on Florida's future.

When students can't get to our classroom on the Headwaters of the Everglades, we take our animals and vision of Wild Florida to them.

We like to give students something to shoot for. We offer incentives like airboat and Wildlife Park passes to students to promote learning and academic achievement.

We also understand classroom knowledge isn't the only learning a student needs. We recognize students who show stellar citizenship for service in family, school, and community.

Learning to give back to your community comes from seeing others do it. That's why we participate in Bookmark Buddies and other school programs to show that we all need to participate in education to make it better.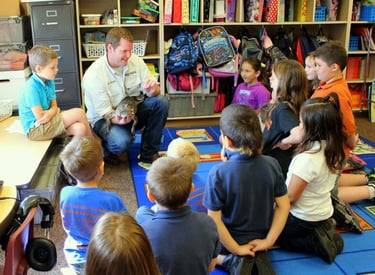 We also believe in helping out the less fortunate in our community through school-wide food and gift drives. We are glad to donate tickets to tours at our attraction to help in school fundraisers.

Introducing the wilder part of Florida to students and allowing them to interact with our animals in our Wildlife Park could open some doors to future biologists, zoologists, and other life science disciplines.

What do we love about being an Osceola County School District business partner? We believe that together we can make a difference and look forward to giving Wild Florida back to more children.
---