Next time you're waiting for your Orlando airboat tour to begin, or you have some downtime after your tour, come explore our Gator and Wildlife Park! Inside you'll be able to see over 200 different exotic and native animals such as two-toed sloths, bobcats, red-ruffed lemurs, zebras, and more. But the adventure doesn't stop there! Along with visiting these animals, there are different interactive activities your family can enjoy such as our bird aviary, gator fishing pond, Hawk Swamp boardwalk, a petting zoo, and Gator Feeding and Exotic Animal Shows, to name a few.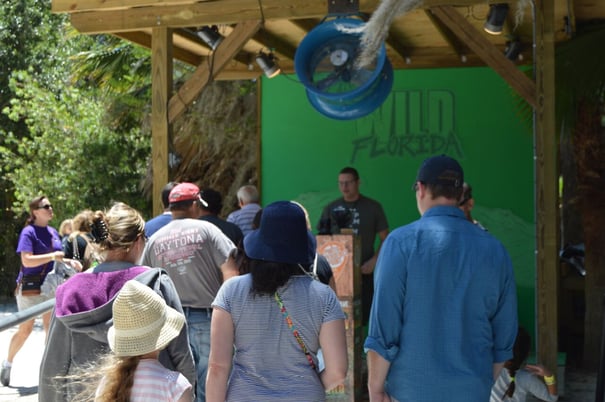 Just outside of the Wild Florida gift shop, you'll notice the Chomp House Grill to your right along with the entrance to Gator and Wildlife Park. After taking a quick family photo, you'll be able to meet some of the animals that are native to Florida such as the bobcat, alligators, red foxes, and white-tailed deer. Along the path, you'll notice a small petting zoo to your left filled with farm animals eager to meet you. On the right, you'll notice a small duck pond filled with different mallards, and our bird aviary next door. Inside our bird aviary, there are lots of birds in a variety of different colors and species that are so friendly they'll happily land on your shoulder.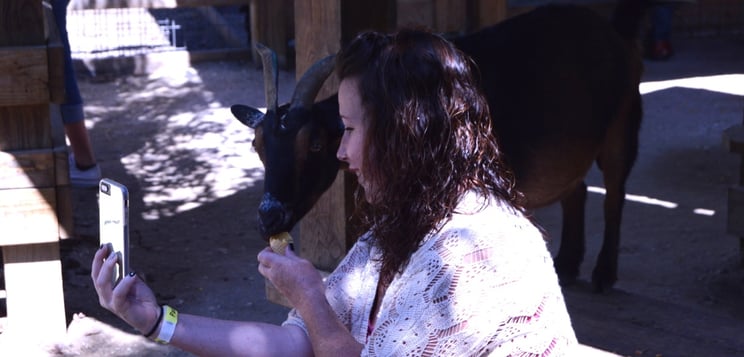 Just past our bird aviary, there is a shaded pavilion where you can watch our Exotic Animal Show. During the show, one of our animal trainers will introduce you to some of the local animals found in Florida and even let you pet some! Across the way, take a chance and feed our some of our alligators, like Bonecrusher and Jawbreaker, on our gator platform. After that, if your kids need to burn some of their excess energy, our Gator and Wildlife Park has a shaded playground with slides and monkey bars to climb around on. Then, if you time your visit right, our Gator Feeding Show is a must-see event, as you'll be able to see (and hear) the power of an alligator's bite when they're on the hunt.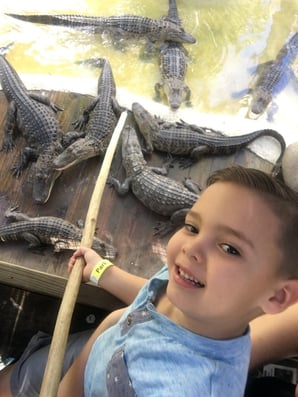 After exploring the native animal side of the park, travel the world in less than 80 days, and visit exotic animals from around the world such as our two-toed sloths, red-ruffed lemurs, serval, watusis, zebras, and more! Along the way, if you have time to spare, get up close and personal with some of our animals by going on an animal encounter. During your encounter, you'll get to choose one of three animals to interact with – two-toed sloths, African-crested porcupines, and ring-tailed lemurs – by petting, feeding, and taking your own photo with them!
Curious about our animal encounters? Read more about what could happen during your sloth encounter!
Florida is more than just beaches, theme parks, and shopping malls. Explore the real, wild side of Florida today on airboat ride in Orlando and hang out with us for a bit inside our Gator and Wildlife Park in Orlando. Not sure how to fit a trip to Wild Florida in your vacation plans? Let us help! Take our Wild Florida Day Planner quiz and we'll build you a Wild Florida itinerary based on what interests you the most. Hope to see you soon!