The annual Academy Awards ceremony is a time to come together and rave about the year's best movies, actors, and of course, what the stars are wearing. With the need to stand out from the other celebs walking down the red carpet, many go out of the way to find unique, one-of-a-kind dresses and suits. Playing with different fabrics and textures, designers draw inspiration from the weirdest (or sometimes wildest things) to come up with their breaktaking outfits. While the glitz and glam is always eye-catching, a few celebrities really stood out to us with their slight animal inspirations. On the blog, we go over some of the stars who were dressed to the nines in some Wild Florida animal-inspired designs at the Oscars last weekend.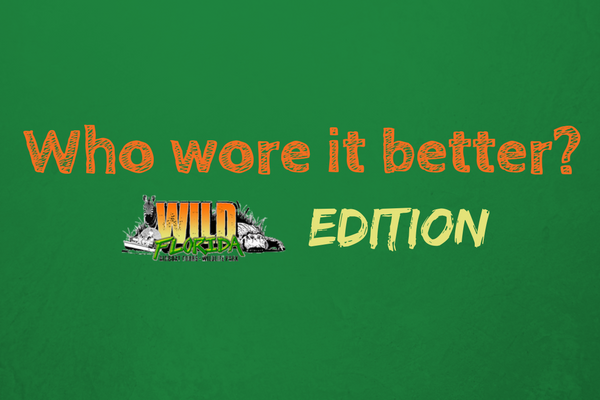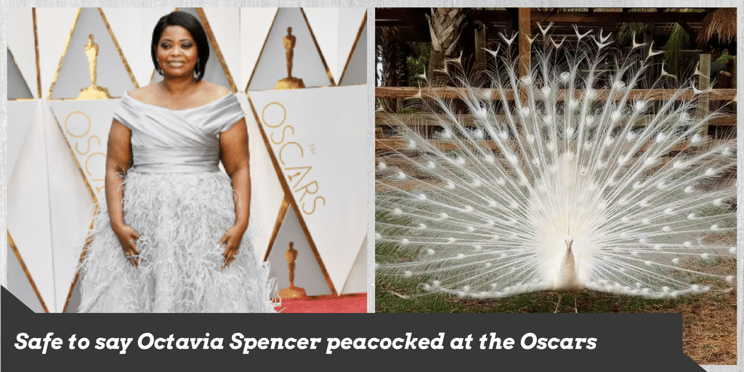 While everyone's eyes were on the screen waiting to see if Octavia Spencer would win the title of Best Supporting Actress the role of
Dorothy Vaughen
in
Hidden Figures
, we couldn't ignore the fact that her dress resembled one of our own aviary fashionsitas. Known as Frosty, he's hard to miss, as he's the only white peacock roaming around our
Gator and Wildlife Park. Though we only have one, d
ue to selective breeding, it's actually not that uncommon to see peafowl who don't have their vibrant blue and green feathers. Most people will mistake them for being albino, but white peafowl actually have a genetic mutation known as
leucism
that causes loss of pigmentation. Let's face it, though – no matter what color Octavia donned last weekend, we knew she'd look beautiful!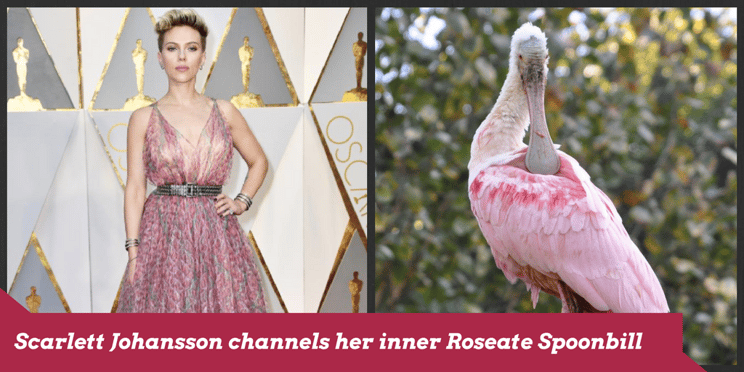 Scarlett Johansson, known recently for her role as Black Widow in Disney's Avengers movies, caught our eyes on the red carpet as well. Wearing a floor-skimming Alaïa gown with a sheer skirt, colorful print, and a statement belt, we couldn't help but compare her look to one of Florida's iconic pink birds. Alright, Florida's other iconic pink bird. Similar to the flamingo, the roseate spoonbill gets its pink color from the food it eats. The crustaceans they eat feed on algae that cause a chemical reaction that turns the spoonbill's feathers into a rosy pink color. Solid choice, Scarlett!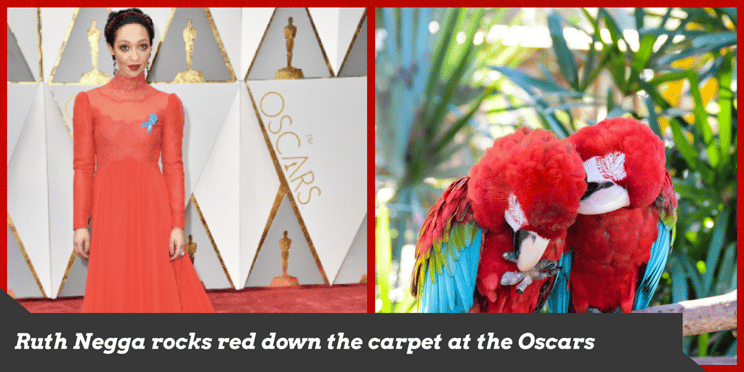 Making her way down the red carpet, Ruth Negga stunned in her vibrant red Valentino gown. However, while everyone was admiring her dress's balance of lace and elegance, the color of her dress left us doing double takes between our friendly macaws and the television. Walking through the Gator and Wildlife Park, you'll meet tons of these guys in our macaw aviary and next to various animal exhibits. One of 17 species of macaws, the scarlet macaw is one of the most beautiful members of the parrot family, and one of the largest neotropical parrots. Needless to say, no matter what Ruth wears, she'll steal the show!
These celebreties were just a few that we noticed tapping into their wild side to make an impression, but were there any we missed? Let us know on Facebook! Or, if you'd rather see these animals up close to see how they may have inspired these celebrity designers, visit our Gator and Wildlife Park. Hope to see you soon!