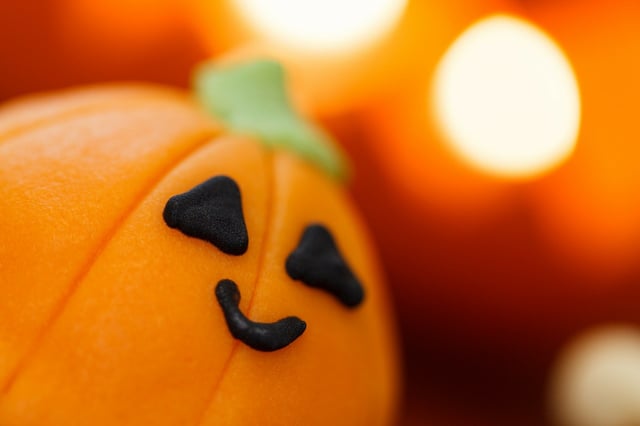 It's officially October! How did that happen, right? It's that time of year when us Floridians break out our "fall" clothes, make bonfires, and enjoy fall-inspired foods of all kinds.
And we know kids love Halloween... They look forward to this holiday year-round, because there's no other time when their parents allow them to dress up and eat sweet treats until they can't stomach it anymore! We love a good themed dessert at a Halloween party... So we're sharing animal-inspired food recipes that will make for a delicious Halloween!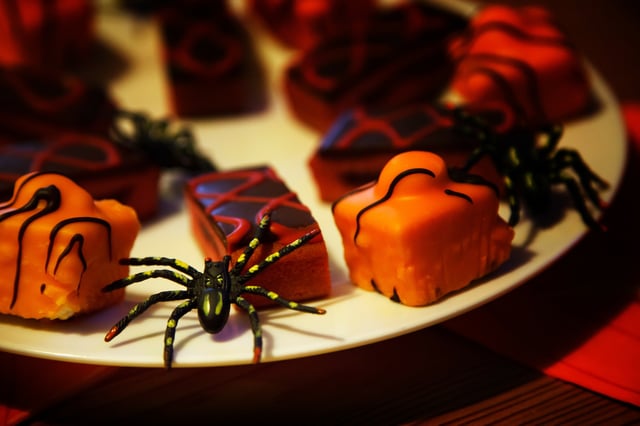 Spider Cookies – Even if you're no expert in the kitchen, you'll be able to master this treat. A shortcut to these cookies is buying cookie dough that's ready to go. Just pop those puppies in the oven as directed on the package, and half of the recipe is complete. You can also buy pre-made drizzle and design chocolate, if you don't want to make your own. After the cookies cool, add a mini Reese's cup, two candy eyes and 8 spider legs with the chocolate drizzle – and voila, these animal-inspired treats are ready to share!
Owl Pretzels – This one doesn't even require an oven, just some pretzel twists, mini chocolate chips, candy eyes, dark chocolate melting discs and candy-coated sunflower seeds! Begin by using a fork to dip the pretzels into a bowl of melted chocolate, and then place them on a tray lined with wax paper. Allow the pretzels to cool in the refrigerator for about five minutes. Then, use a piping bag filled with more melted chocolate to fill in eye holes and create dots for the ears and nose. Finally, add the chocolate chip ears, candy eyes and sunflower seed beak! This animal-inspired Halloween candy is perfect if you're looking for a sweet AND salty treat.
Clothespin Bat Snack Bags – This Halloween treat idea is for all the moms and dads out there who love to be creative. All you need is some black stock card paper, glue, googly eyes, a black pipe cleaner and some tape. For the treat, you get to choose what you'd like to fill the plastic bag bat wings in with. Time to get crafting!
Black Cat Pumpkin Spice Pudding Cupcakes – This may be the treat that wins all the parents over, because who can say no to pumpkin spice anything? This goody requires a little more prep time than the others, but it'll be worth it in the end. Begin by crafting the cupcakes and then throwing them in the oven so you don't waste any time. Then, trace out the size of your moons and fill in the moon with yellow candy melts. Finish off by adding sprinkles and the moon and cat picks to the cupcake. Aren't they a delicious-looking challenge?
Oreo Bat Truffles – Bats are one of the animals most often associated with Halloween, so here's another bat-inspired recipe. The truffle part of this recipe is a little more time consuming, so we're sharing an easy truffle recipe so you can spend more time making the wings. After your truffles have cooled and hardened, cut out bat wings onto a piece of paper (if you're not the best artist, you can print out a stencil online), then pipe the chocolate following the stencil and pop in the refrigerator to cool. Next, dip the wings into more melted chocolate and attach to the sides of truffle. Don't forget to add eyes and ears!
Bite-Sized Bat Treats – If the other two bat treats weren't for you, this one sure is. It's simple, easy and includes all of your favorite chocolate ingredients. It calls for mini Reese's Cups, Oreos, cream cheese filing (pre-made or homemade) and candy eyes. Did we mention this one only takes 10 minutes to complete, and doesn't require an oven? This Halloween candy idea is perfect for kids who want to help with these year's treats!
Skip the store-bought baked goods and impress your friends with these sweet animal-inspired treats!