While some travelers would prefer a hands-on approach when it comes to planning their vacation, others just can't sacrifice the time. With jam-packed schedules, many travelers rely on the help of experienced travel agents to help plan their vacation. Or, sometimes, they might just want to get a second opinion on what they should do while on vacation. To help make sure you pick the best airboat ride in Orlando for you and your family, here are five questions you should ask your travel agent when planning your vacation.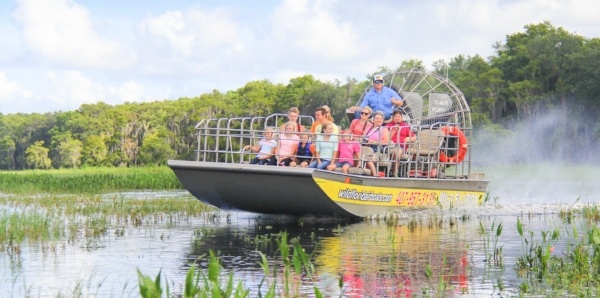 1. "When is the best time to book my Orlando airboat tour?"
You'll be able to see alligators and other wildlife in Florida throughout the year, but gators can be a little tougher to spot during the hottest days. However, while you think you may not have a chance to a see an alligator in the summer, mating, nesting, and hatching seasons all take place during some of Florida's warmest months. What about cold days, you ask? You're all set. Alligators are unable to regulate their internal temperature, so like most reptiles, they sunbathe to keep warm.

2. "Where do Everglades airboat tours take place?"
Believe it or not, Florida holds the title for having the largest subtropical wilderness in the United States, which, as you can imagine, means there is a lot of ground (or swamp) to cover. While we're located at the headwaters of the Everglades, there are Everglades airboat tours all across the state. So, when you speak with your travel agent, try to keep the location of your hotel in mind as they talk to you about the different airboat companies you can ride with. However, if you want to see what other people think about Orlando airboat tours, check out the Facebook, TripAdvisor and Google+ reviews of the locations your travel agent recommends for your airboat tour.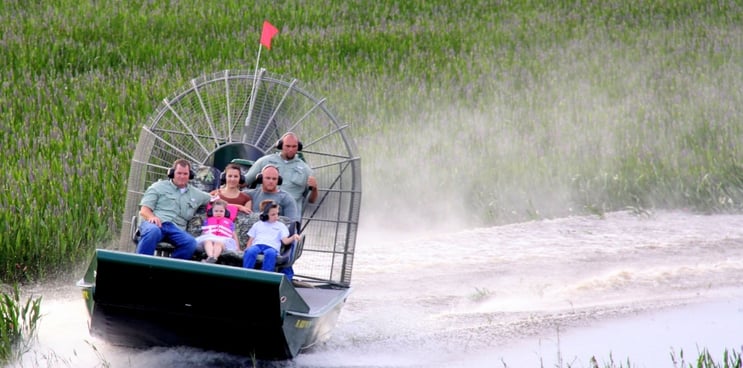 3. "Is there anything else to do at this location? Or anything nearby?"
As we mentioned earlier, Wild Florida isn't the only airboat company located in Florida. But that certainly doesn't mean we're all the same! When you're planning your trip with your travel agent, be sure to check with them to see if there are any adventure packages or other things to do at the location. That way, you can prioritize your time and decide if you want to dedicate a whole or half a day of your vacation to ecotourism (We vote yes!). For example, included in the purchase of any Wild Florida airboat ride tickets, you and your family will be able to enjoy our Gator and Wildlife Park. Inside, you'll be able to see animals native to Florida and those found around the world all... for FREE!
Ready to go on your airboat ride now? Book your airboat tour with us!


4. "Are my tickets refundable, or can they be used for a future trip for a fee?"
Life truly is unpredictable! No matter how much you plan out, life will throw you some unexpected curveballs. That's why we think it's important to check with your travel agent on an airboat company's refund or reschedule policy. This way, you'll be prepared for unexpected sickness, bad weather or any other vacation bumps down the road.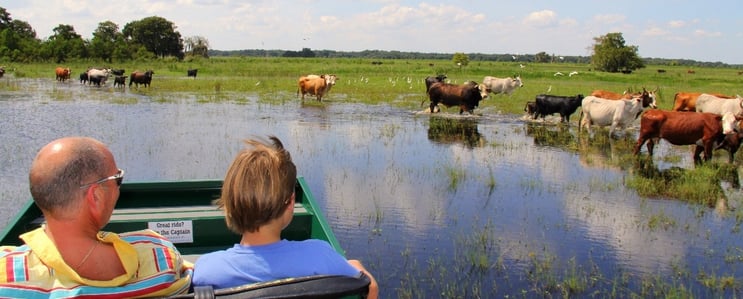 5. "What are the safety features and rules for Orlando airboat rides?"
Along with making sure you have a great time exploring the natural side of Florida, safety is a primary concern while you're on your airboat ride. Since we are located on Lake Cypress – considered navigable waters – we follow the U.S. Coast Guard's rules and regulations when it comes to boat safety. With monthly airboat inspections and hearing protection and life vests available before and during your airboat ride, these are just a few of the airboat safety procedures we have in place. It's important to note that not all airboat companies may have the same safety features in place due to where their airboat rides operate. So, don't forget to ask your travel agent to book you with a company that puts safety first!
Are you excited to go on your Orlando airboat ride? Now that you've run through these questions and answers, call your travel agent to be sure you and your family can get on an airboat ride when you make it down to Florida!