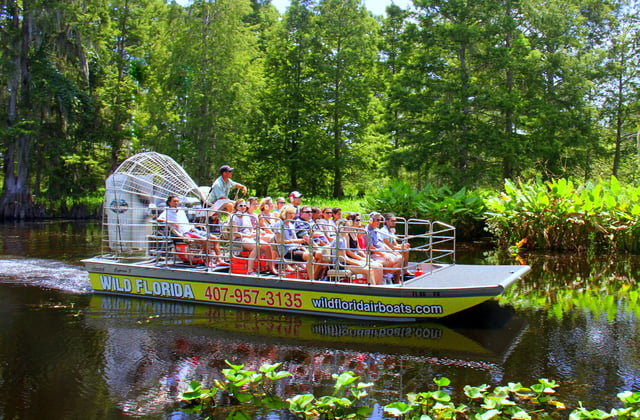 Florida airboat rides are cool. It's a scientific fact. They have engines with 500 to over 600 horsepower, just to operate a fan. This fan can power you across water, marshes, and even land. That's incredible! However, it's completely understandable why it might make some people a tad bit nervous. With that in mind, we decided to share how an airboat's roar is worse than its bite (while following our airboat safety rules).
If you've boarded one of our vessels, or closely examined the pictures on this site, you'll notice that most of our guests aren't sporting a certain floating fashion statement. Most of our guests don't wear a personal flotation device while cruising around Lake Cypress. That's because we follow the U.S. Coast Guard's rules and regulations. Did you know that Lake Cypress is considered navigable waters? We could make it all the way out to the ocean, which means our boats have to follow these regulations.
The U.S. Coast Guard requires there to be a personal flotation device be available for all passengers on a vessel, but those over the age of 6 do not have to wear them. So our Wild Florida airboats always have life jackets available on the boat, but only the little ones have to rock them all the time.
Speaking of our vessels, did you know that we have every single Wild Florida airboat inspected by the Coast Guard? Every year, our boats are inspected to make sure they are safe and seaworthy. Now this is only a requirement for our larger airboats, but we have our entire fleet checked to ensure every boat is in the best condition.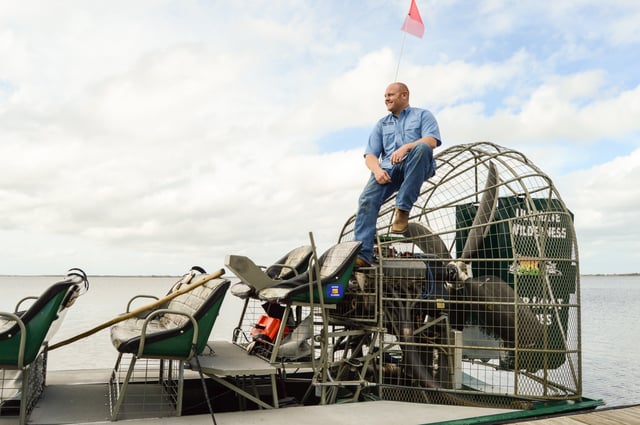 Since we keep our boats in the best condition possible, it only makes sense to have the best captains. Each of our airboat captains is a certified Master Captain through the U.S. Coast Guard. So whether you're taking a private tour on one of our smaller vessels, or bringing the entire family reunion on our largest boat, you'll have the highest level airboat captain possible. In our upcoming blog series, Getting to know your Wild Florida airboat captains, you'll see that we never meet just the minimum requirements. That's simply not our style. Our captains all have numerous years of experience, and are the best you can find.
As a family company, it's an honor that other families choose to share their time with us. Whether they're from the other side of the world, or our own backyard, we value each person that crosses under our sign. It's because of this that we will always go above and beyond for the safety – and experience – of our guests.
---