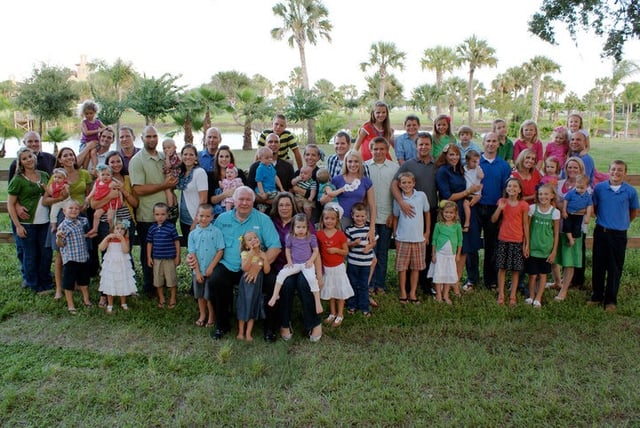 Hi, we're the Munns family – the folks behind Wild Florida.
Like the 200-plus critters in our Wildlife Park, we're a spirited bunch who also calls the Middle of Nowhere, FL home. Animals aside, we're also a big bunch.
Ranier and April Munns are the head of the family, which includes 12 adult children and is nearly 55 strong when you include their spouses and children. And every single one of us has had an impact on how Wild Florida has taken shape over the years.
Ranier is a prominent Orlando attorney who was also raised in the City Beautiful. He moved the clan to rural St. Cloud in the 1990s to be closer to nature, and boy did that idea take!
It all started almost 20 years ago when a few of us adult kids gave him a water buffalo for Christmas. Yep, a "pet" that city dwellers could hardly fathom much less raise! We're definitely an "outdoorsy" family that loves fishing, camping, and just being in nature... Although peace and quiet can be elusive when you've got a clan our size out in the woods!
None of us had experience in tourism. But we all appreciated wild Florida so much that we wanted to share it with the world. Still, translating our passion for Florida's natural beauty into a solid business plan wasn't easy.
One of our early ideas was to build a dude ranch in Osceola County. Needless to say, we left the cattle business to the good folks at Doc Partin Ranch, just across the street. The historic, family-owned ranch is where we take visitors on Ranch Buggy Tours nowadays.
And while the water buffalo sparked the idea for our Wildlife Park, we got the attraction off the ground via airboat. We wanted to introduce visitors (and residents!) to the Central Florida Everglades we know and love so much. To us, there's no better way than by airboat! We've since expanded the fleet and added the Wildlife Park and the ranch tours over at Doc Partin.
We've built and expanded this park from the point of view of our large (and still growing) family. Trust us, we know it can be tough to entertain the kids on a budget. We're experts at maximizing fun while also delivering on convenience and affordability. Ultimately, we want you and your family to truly enjoy the park AND each other.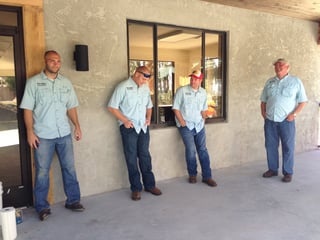 We've trial-and-errored our way through the past five years since first opening Wild Florida to the public. Breaking into tourism has been tough, but we've relied on amazing people (who know way more than us) to help us grow and move in the right direction.
We'd be sunk (literally, in some cases!) without our trusted staff. From our airboat captains to our animals keepers to the folks at The Chomp House Grill who keep visitors full of fried gator tail – we don't know what we'd do without them. Still, we're hands-on. Three of our general managers are members of the family, including Daniel Munns, Jordan Munns, and Sam Haught.
Family means the world to us at here at Wild Florida. It's the lense through which we live and conduct business as one of Central Florida's only family-owned and -operated tourist attractions.
So it was on behalf of the entire Wild Florida family that Ranier Munns accepted the 2015 Business Person of the Year award from the Kissimmee/Osceola County Chamber of Commerce earlier this year. The nomination itself was an honor we all relished.
We hope that our commitment to family comes across in the Wild Florida experience. We're a family business geared for families, and we hope to be here generations from now.
From our big bunch to yours, take care, enjoy your time together, and come for a visit anytime!
---