Any time is a good time for an airboat ride, but there are special benefits to going on Everglades airboat tours in the winter. So grab your lightest winter jacket, bundle up next to a virtual fire and read about why winter is an ideal season for airboating.
The colder it is, the more gators you'll see – Unlike most animals, alligators are unable to regulate their body temperature. Meaning, they rely on environmental sources to keep them warm during the winter and cool during the summer. When it starts to get colder, alligators will need to bask in the sun for warmth and to power their metabolism. So, if it's cold and they need to absorb as much sun as they can, they're less likely to swim away if an airboat comes up. You might also see more gators than usual basking in the sun on top of the marshland or the banks of the lake.
Cover up from the sun
– In the summer, it's easy to sweat off sunblock on hour-long Everglades airboat rides, and no one likes a sunburn. The easiest way to avoid that is by wearing pants and a long-sleeve shirt, but who wants to do that in June? Even though a Florida winter isn't exactly freezing, a Florida summer makes sun protection less comfortable.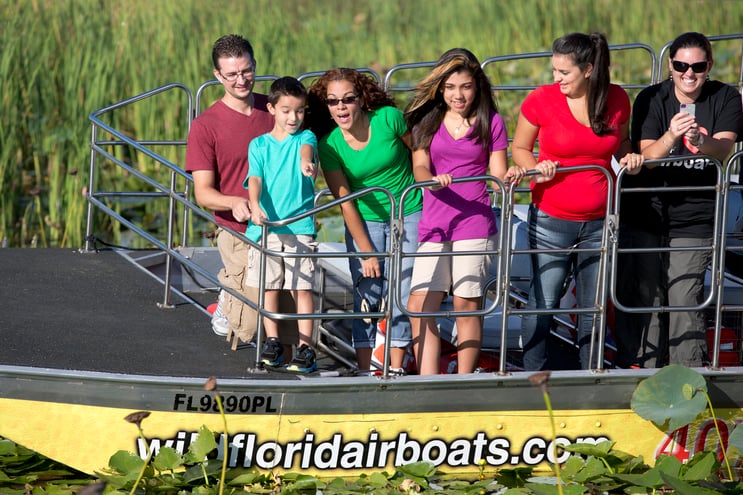 Feel cool, no matter what the weather is – As we went over in our second point, Florida winters aren't exactly frigid. With temperatures averaging around the high 60s during the day, airboats let you enjoy nature's air conditioner – wind! If you're suffering from the lack-of-winter blues, a cool breeze is the cure. Who knows, you might even get a little chilly.

Birds! – Just because we don't have true seasons doesn't mean other states don't either! When winter hits the north, the birds hit the sky. Migratory birds are such a huge part of Florida's wildlife that they're the namesakes for a large part of the more tenured, relaxed human population: snowbirds! The only way you can enjoy this part of Florida life is to go out there and do some bird watching. And what better way to bird watch than during an airboat ride in Florida!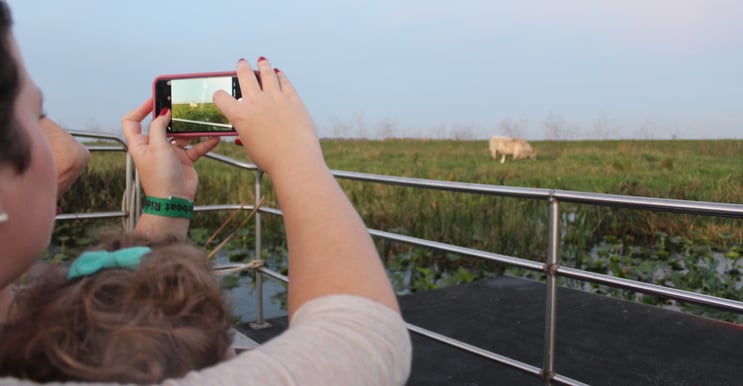 Experience a new side of Florida – No matter where you go or who you talk to, the image that people paint about Florida is often sunny, white beaches or orange groves. And while the Florida landscape doesn't change from green to bright oranges and reds, you can still experience a new side even many Floridians don't get to see. Florida airboat rides present a unique opportunity to escape the concrete jungles and suburban neighborhoods we're used to seeing and explore Florida's vast marshland, cypress trees and swamp wildlife.

With Florida's winter season just around the corner, it will be the perfect time for Orlando airboat tours. Little do people know, you don't have to drive down to South Florida to see all the Florida Everglades and the Sunshine State's natural beauty. Located in the headwaters of the Everglades, you and your family will be able to see more 70 different animals that call Lake Cypress home. Hope to see you soon!
---