For those of you that like to view birds in their natural habitat, Florida is one of the top destinations to see a great variety, from wading birds to bids of prey. Florida is the only subtropical wilderness in the continental US, which explains the great variety of bird species that are native to the state
People visiting the theme parks in Orlando, Florida can take advantage of a convenient way to get away from the crowds for a couple hours and enjoy the area's birding. A unique way to accomplish this is to take an airboat ride. It is a great way to get around to hard to get to locations with minimal effort. Since you are on the water, an airboat ride makes it easier to take advantage of the great variety of wading birds native to the area.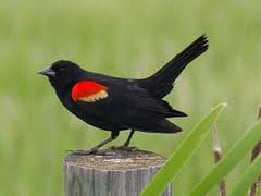 The Redwing Blackbird is a common resident to the swamp and grass areas and it's watery call has become synonymous with the sounds of the Florida swamp. Some other birds you may see; the Great Blue Heron, the largest heron in North America, the Osprey, also known as the fish hawk and the White Ibis with a unique downward turned bill. Pelicans, vultures and Ring-billed gulls are also a common sighting from the deck of a boat. Your airboat ride may take you along the edge of a hardwood hammock home to rarely seen swamp species like the Palm Warbler and the Barred Owl.
If some of your party isn't in to birding, an airboat is a great way to satisfy everyone, an airboat is an adventure on its own. You will also see alligators, otters, fish and the other normal inhabitants of Florida's waterways. So take an airboat ride today and enjoy the birding the state of Florida has to offer.