Each day, we receive tons of questions about the animals in our Gator Park and what alligator tastes like. But a majority of the questions we're asked are about our airboat rides... How many people can fit on an airboat? When is the best time to book an airboat tour? How much notice do you have to give when booking your airboat ride? While we don't mind answering these questions individually, we thought it would be helpful to answer these questions here for those of you researching Orlando airboat rides...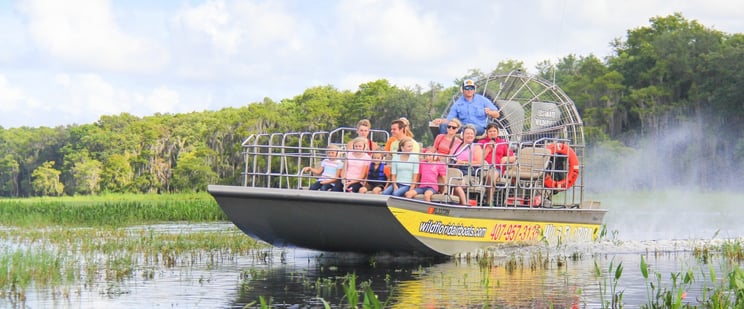 I have a voucher from ___. How can I check to see what is included?
Most people purchase tickets directly through our site. But we do partner with different companies to create a unique experience. So, if you purchased your Wild Florida tickets through a third-party vendor, call us on our toll-free number at 1-866-532-7167 or reach out to us on social media to find out which airboat ride is included in your package.


How old does my child have to be to go on a Florida airboat ride?
There is no age restriction for children riding an airboat. All of your children are able to explore the Everglades on an airboat ride!


Do you have transportation services to your attraction?
If you don't drive or you didn't rent a car while visiting Orlando, you can book transportation to our attraction through Florida Dolphin Tours or Grayline Orlando.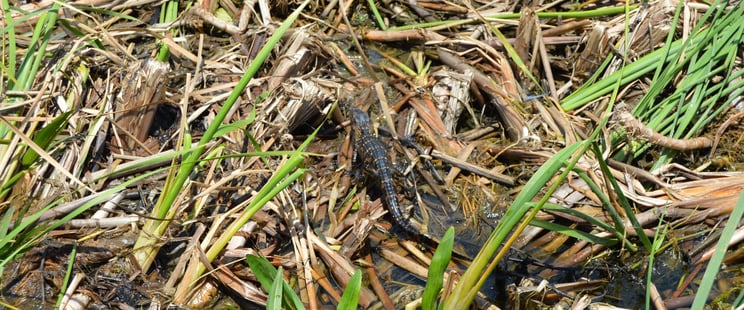 When is the best time to take an airboat ride?
While you'll be able to see animals on your tour no matter what time you go on your airboat tour, you might see different things during the different seasons of the year. For example, alligator nesting season typically lasts from May through July, and hatching season begins in August and lasts through September.


What time of the year is the best time to go on an Orlando airboat tour?
One of the many benefits of Orlando airboat rides is that... there really never is a bad time to go on an airboat ride. Due to Florida's warm climate, airboat rides aren't restricted to operating in the summer. In fact, some people prefer touring during the cooler months!


How far in advance do I need to book my airboat ride?
You can actually book an airboat ride with us the day of your visit. However, if you have a larger party or you need to ride at a specific time, we suggest booking at least a week in advance to make sure you and your family are able ride at that time and sit together on your tour.

How many people can fit on airboat?
Our airboats can hold a max of 17 adults comfortably. Plenty of room for children if they are joining you on the ride!


Will I be able to reschedule or cancel my airboat tour if something comes up?
We understand that things happen. That's why you are able to cancel or reschedule your airboat tour if weather turns sour or if you or one of your family members becomes ill. Just call our toll-free number at 1-866-532-7167 to reschedule or cancel your tour.
What should I bring with me on my airboat ride?
If it's your first time on an airboat ride, here are a few things you should bring on your Florida airboat tour: hair ties, sunscreen, bug spray, a hat or visor, and sunglasses.


Excited to go on your tour? Book online now to make sure you and your family are guaranteed a spot on the airboat! Besides, winter is actually one of the best times to go on airboat tour! With cooler temperatures setting in, that means there are tons of alligators stepping out of the water onto the banks to catch some rays and keep warm. (With that being said, you should probably add a camera to that list of things to bring on your airboat tour!)