We're all for adventure, but first... let's take a selfie! What may have seemed like just the newest social media trend, the 'selfie' has become a social behavior people do to capture meaningful events like your bridesmaids' brunch, meeting your favorite celeb, and, of course, family vacations. Because, if you didn't take a selfie, did it really even happen? If you're planning a trip to Florida, here are seven spots in Wild Florida that will make all your friends wish they could've joined in on your selfie during your visit.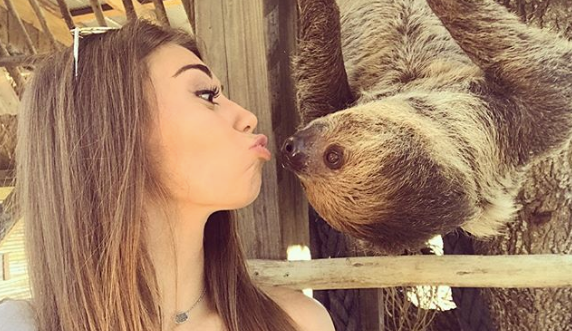 While you may be able to see a sloth at a zoo, not every zoo offers an opportunity for you to go inside and take your very own #slothie! At Wild Florida, we offer six animal encounters that give guests a unique opportunity to go inside some of our animals' exhibits and learn more about their distinct personalities. Two of our most popular animal encounters happen inside our two-toed sloth exhibit, where guests can pet, feed, and take their own selfie with one of our sloth family members.
If this is your first trip to Florida, you'd be surprised by the number of wild alligators you might see in lakes or even at the airport! Many of the alligators in our Gator Pond were brought to Wild Florida from the Florida Fish and Wildlife Conservation Commission (FWC) as they were deemed a "nuisance alligator" because they lost their natural fear of humans. But, with two observation decks over the Gator Pond, you and your family can safely observe and take a selfie with some of our alligators.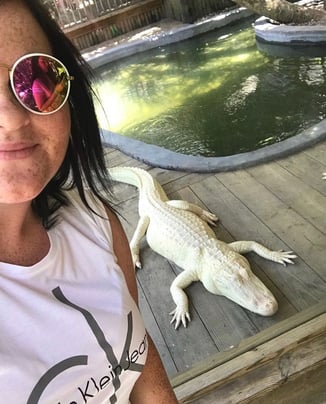 A little over two years ago, Wild Florida welcomed two albino alligators, Blizzard and Snowflake, into our Gator Park. This will be the first pair of breeding albino alligators in Central Florida and one of the few places in the world visitors can see these rare animals. Because of their rarity, our team built a one-of-a-kind exhibit that allows guests to safely get up close to Blizzard and Snowflake and take a photo (or selfie!).
White-tailed deer exhibit
Our Gator Park is currently split into two different sections: one that showcases the animals native to Florida and another that shows animals found around the world. One of the last native Florida animal exhibits is our white-tailed deer exhibit. While there are a handful of does and bucks inside, Trigger, one of our bucks, is definitely a fan favorite and loves to greet guests. Make sure to feed him dried corn after you grab a selfie with him; it's one of his favorite treats!
Want to explore the wild side of Florida during this vacation? Check out three other natural Florida attractions to add to your visit!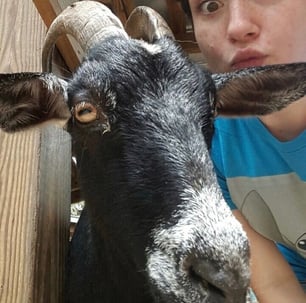 While our animal encounters have a minimum age requirement of eight years old, we do offer some other animal encounters that children of all ages can enjoy. Inside our petting zoo, we have families of goats and other farm animals that love treats, hugs, and, of course... selfies!
Wild Florida draws in people from around the world because of its proximity to the headwaters of the Florida Everglades along with providing various animal encounters inside our Gator Park. But, between the action during Everglades airboat tours and sightseeing the animals inside the Gator and Wildlife Park, we give guests a special opportunity to actually walk through a portion of the Florida Everglades. Inside our Hawk Swamp, guests can walk through the shade and see native Florida wildlife and foliage up close. You'll definitely want to bring your selfie stick so you can get as much of the natural scenery in your photo!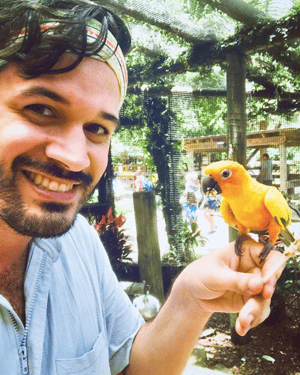 Right across from our petting zoo is our bird aviary. Inside, you can feed birds like cockatiels, Quakers, ringnecks, sun conure, eclectus, pheasants, and guinea fowl. Some of the birds inside are so friendly that they'll even land on your hand or shoulder, giving you the perfect opportunity to grab a selfie with some of our feathered friends.
These are just seven of our guests' favorite selfie spots we've seen from their social media posts. Make sure to let us know during your visit if you think there are any more selfie spots we should add so we can update our list! Hope to see y'all soon!