A day at Wild Florida can be an unforgettable experience for any reptile lover. From the moment you step into our Gator Park, you'll surround yourself with nature and the wildest creatures you'll ever meet. Not only will you experience the thrill of seeing live alligators and other reptiles in their natural habitat, but you can also learn more about these creatures from our Croc Squad.
If you want the ultimate reptile experience, the VIP Reptile Encounter is a must-do for you and your family. You'll get close and personal with some of the most exotic reptiles in the world, including an albino gator! With our Croc Squad guiding you on your adventure, you'll be able to learn about these animals' cool behaviors and habitats. Walk through our Snake House and come face-to-face with a venomous snake! Don't worry, our trainers will keep you safe. Be sure to keep your phone charged because you can snap some wild photos but… keep your eyes peeled for some surprises along the way.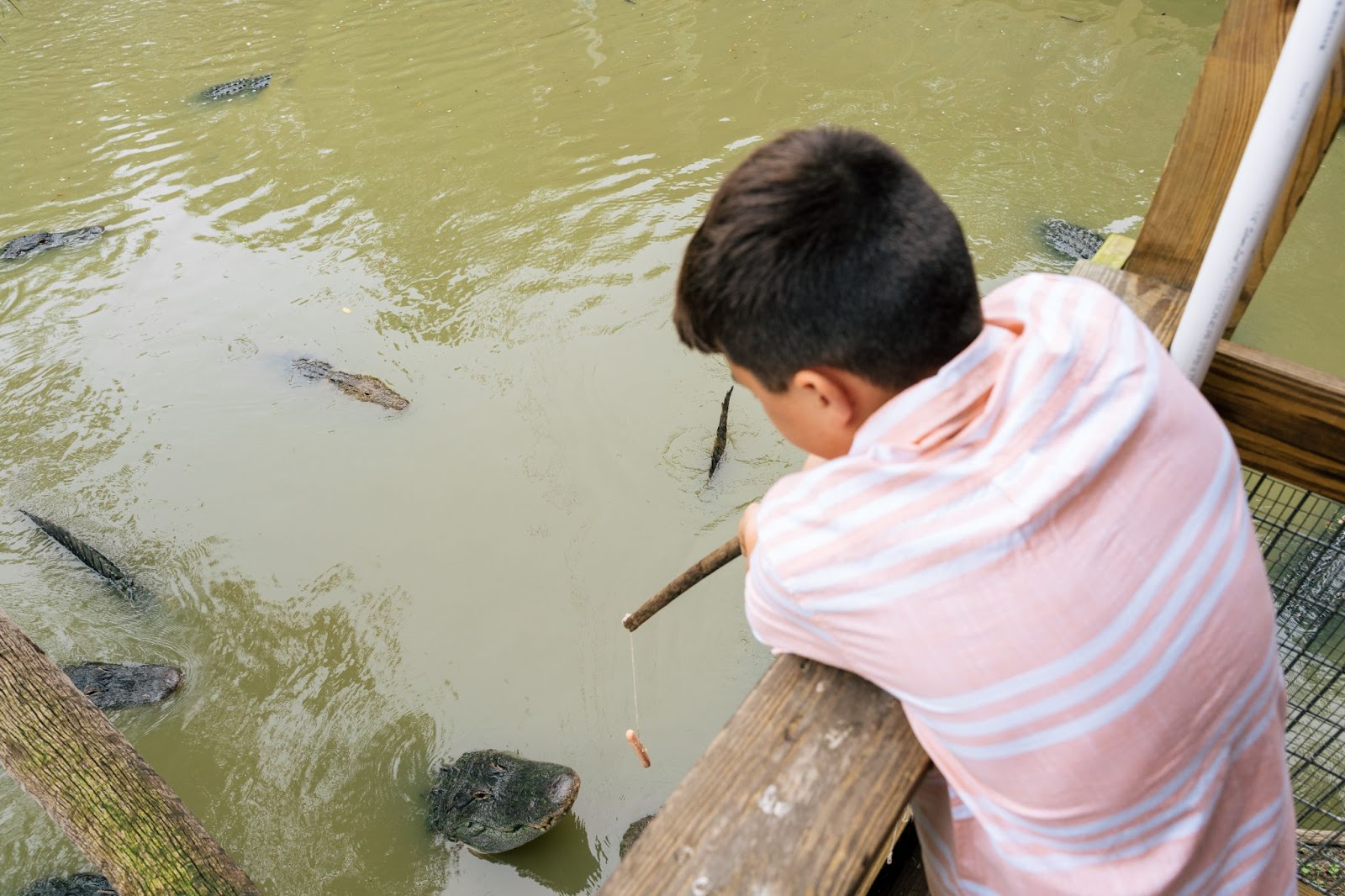 After that encounter, continue walking through our Gator Park to see so many more exciting reptiles. Admission to our Gator Park is included with any of our animal encounters. Stop by the Gator Pond and say 'Hi' to Crusher, the largest gator at Wild Florida. Check him out during his very own show, where you can learn about some of the behaviors our Croc Squad has taught him. Then grab some gator feed and head to our Gator Pond or go gator fishing, where there are so many wild alligators to see.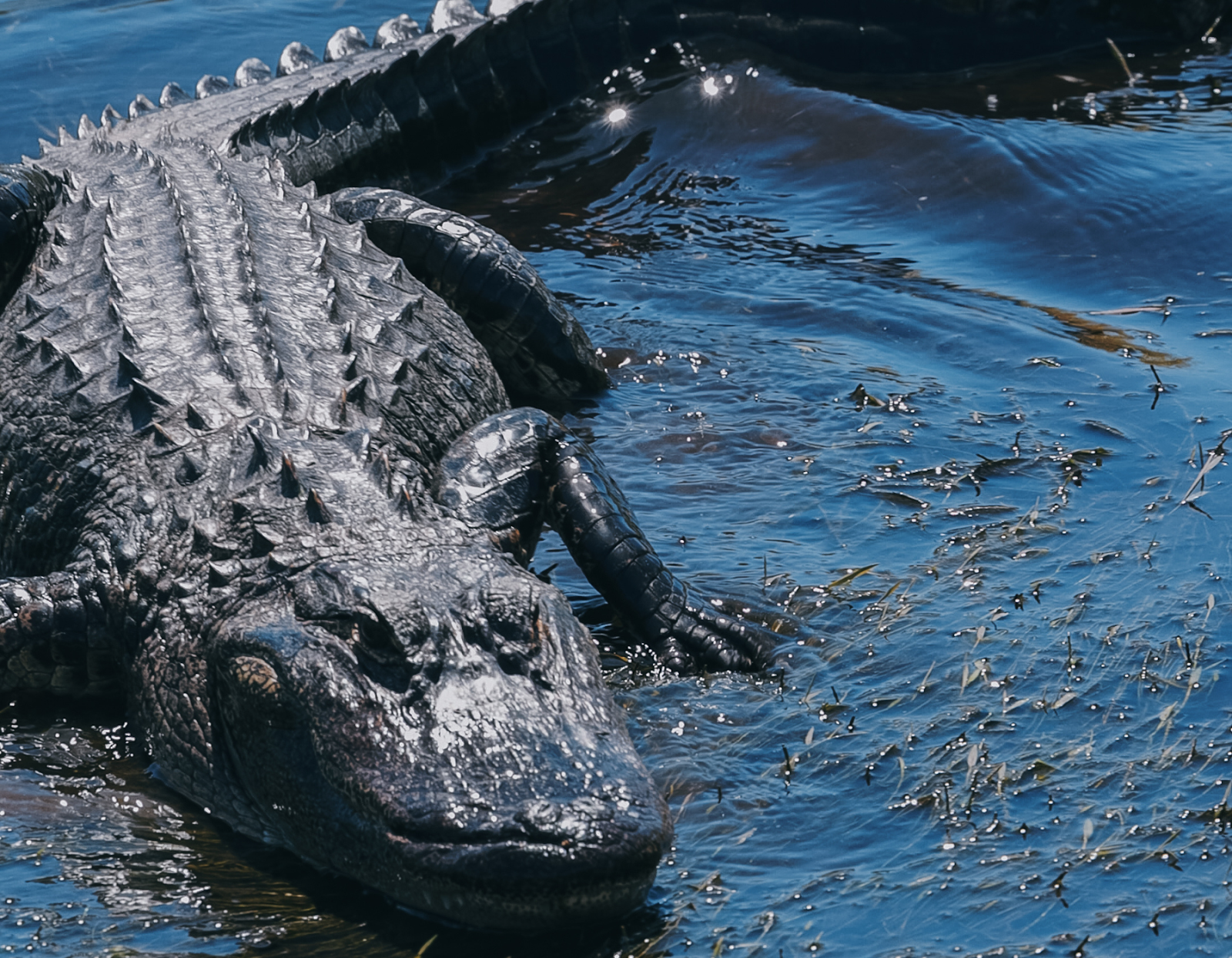 And if that wasn't enough, there are plenty of activities to keep your reptile-loving family busy all day long. Let your family's hair blow through the wind on an airboat tour through the headwaters of the Florida Everglades. There you will see wild alligators in their natural habitat and wildlife only found in the Sunshine State. At the end of your day, hop in your car and check out our Drive-thru Safari Park. You start this wild ride by passing alligators sunbathing under the Florida sun. Then you'll see over 150 native and exotic animals roaming freely. Both your airboat tour and your four-wheeled adventure through the Drive-thru Safari Park include admission to our Gator Park! You will be amazed by the animals you'll see, from the smallest guinea fowl to the tallest Giraffes.
There is no stopping in all the reptile fun you can have at Wild Florida. Get excited about your vacation and book your adventure now! Hurry, it'll slither here before you know it.