Some visitors can spot a Florida gator close to lakes around town, but you and your family can see Florida's scaliest animal up close from the safety and comfort of your car. Inside our Drive-thru Safari Park, you can start your journey with the Florida gator and continue to see over 150 native and exotic animals.
According to the Florida Wildlife Center, the American alligator is one of two crocodilians native to Florida. You can easily tell it's an alligator by their round snout, no lower teeth, and dark gray color. Another way you can identify an alligator is by its size. Just how big do gators get? A Florida gator can grow anywhere from 10 feet to 14 feet, with the largest recorded weight of an alligator being 1,043 pounds!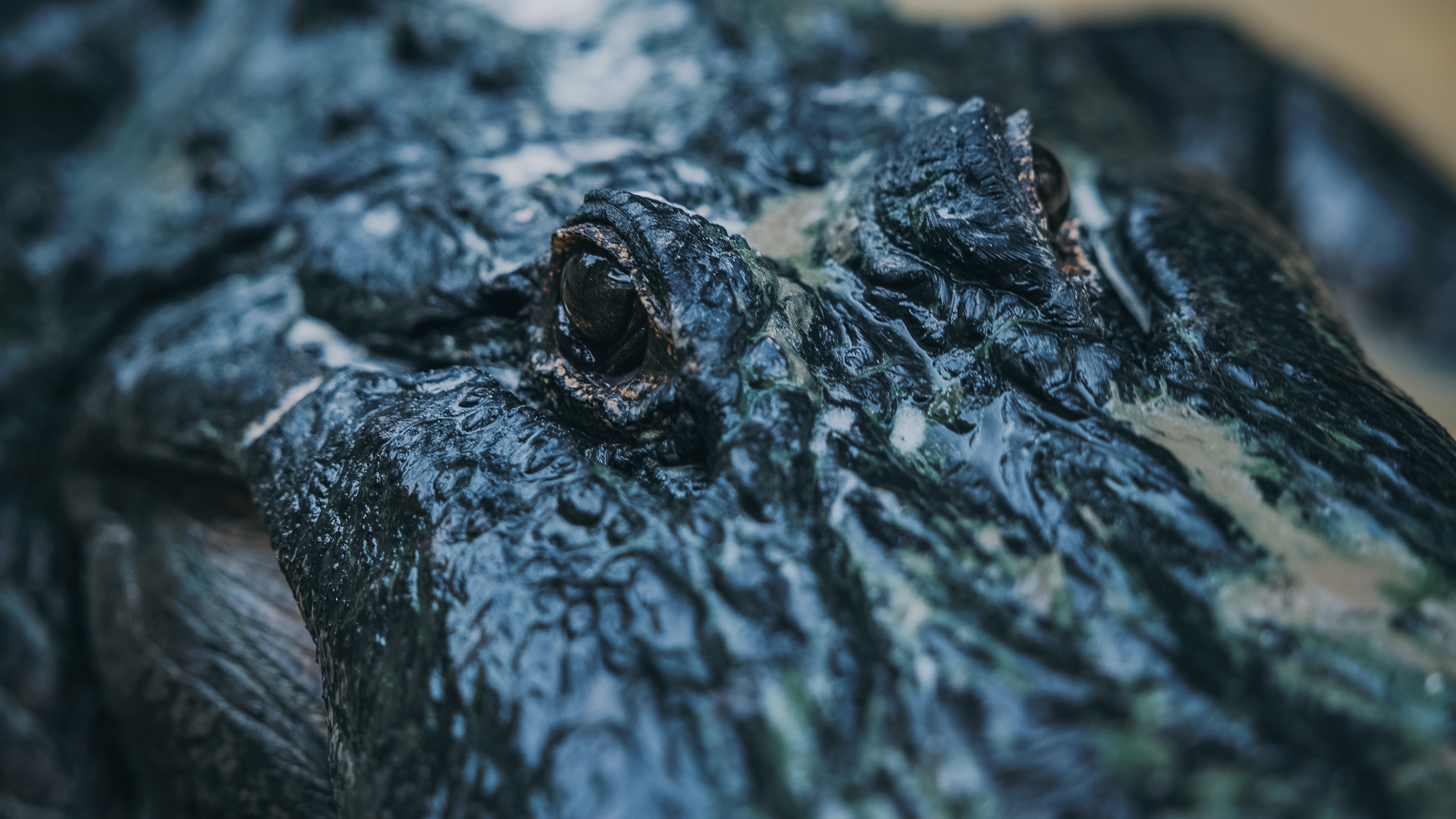 Although the Florida gator may seem scary, they are vital to our ecosystem. They keep other animal populations in balance and create holes in marshes that serve as a refuge for fish and marine life. In 1967, the gator populations began to dwindle, so legislation was passed to protect them where they were listed as endangered. By 1987, the Florida gator was no longer considered endangered because of conservation efforts and is now the State of Florida's official reptile.
But inside our drive thru safari, you can see a Florida gator from the comfort and safety of your car while you're journeying along the four-mile trail. Once you see the amazing Florida gator, you can continue your journey and see animals from around the world! Your family will be just feet away from zebras, bison, watusi and more! You can then end your adventure by meeting the tallest residents in Florida: Walter and Leroy. They love lettuce, and you and your family can feed them while taking some awesome family photos. Your friends will definitely be jealous of those selfies!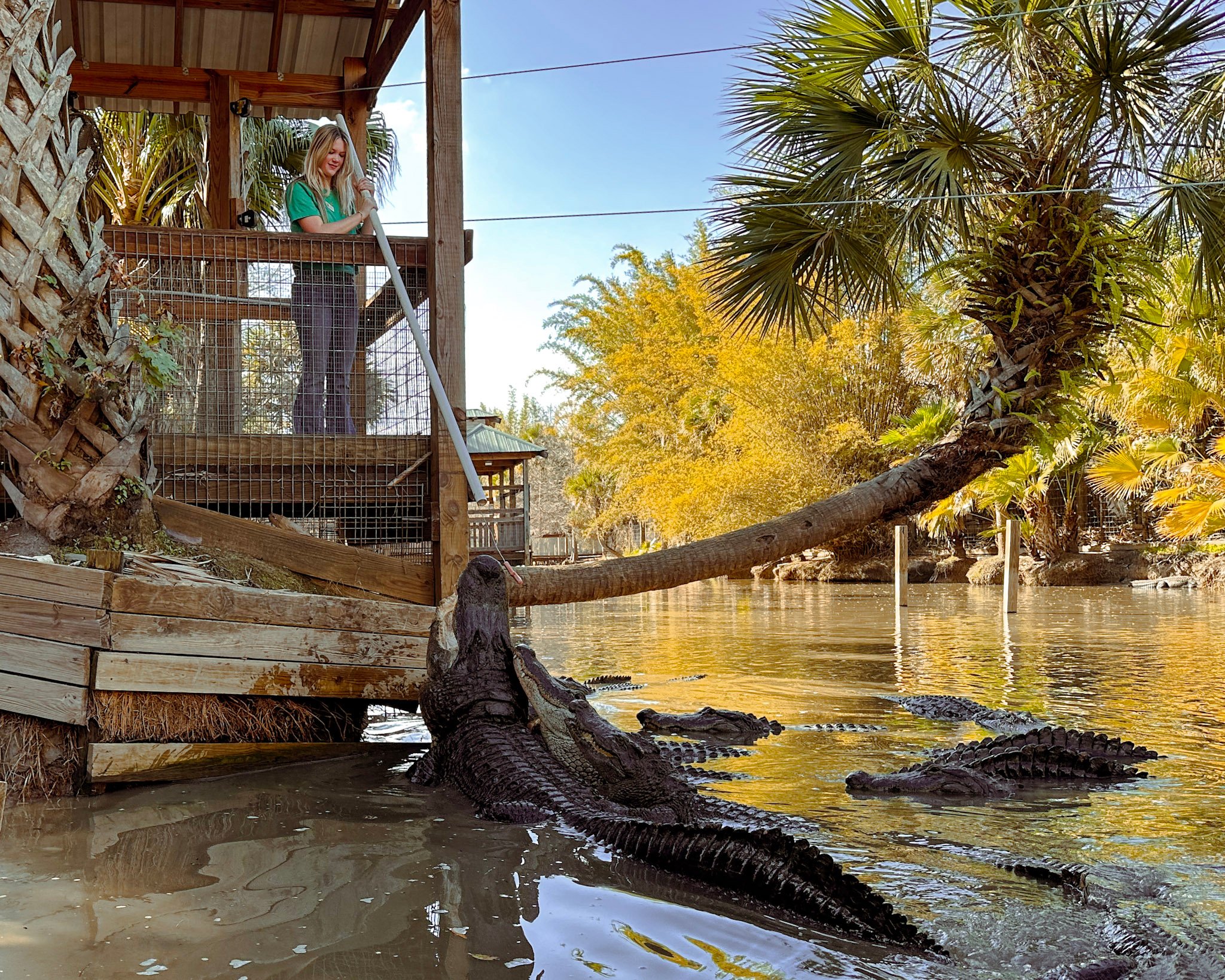 And the fun doesn't stop once you roll out of the Drive-thru Safari Park. Hop out of the car and head over to our Gator Park, which is FREE for you to explore with the purchase of your Drive-thru Safari Park ticket. You can meet Crusher, our biggest Florida gator, and learn more about alligators during his show! You can even feed our other alligators their favorite snacks. And, if you want the real reptile experience, check out our VIP Reptile Encounter, where you can meet the coolest reptiles in our Gator Park. During this encounter, you'll learn cues from our Croc Squad on how to enrich our albino alligators and meet some other scaley friends. You never know what gator-tastic fun you and your family may encounter during your visit!