Since the beginning, our mission has been to provide an unforgettable Everglades experience that promotes a connection with animals while inspiring education and conservation. To accomplish that mission, for the past year, we've been running our #FreeCityDays offer, where residents from a select city can get into our Gator and Wildlife Park for free one day of the month! But, if you're making the trip out to Wild Florida to redeem your admission for #FreeCityDays, you might as well make the most of your trip, right? After you and your family spend a few hours hanging out with our animals in the Gator and Wildlife Park, we recommend taking an airboat ride. Why you ask?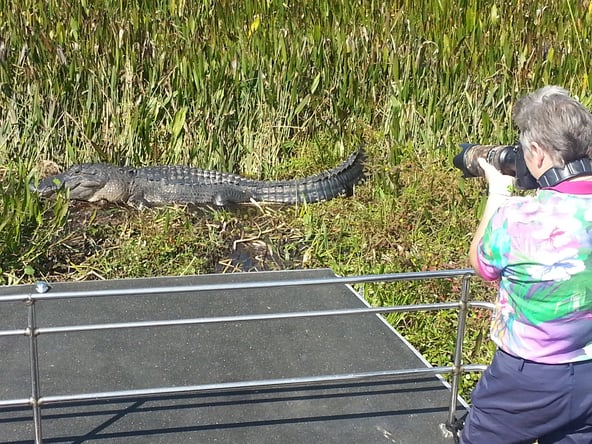 You can discover a side of Florida you've never seen before: An airboat ride is unlike any motorboat ride, not just because the actual boats are completely different, but because an airboat can take you to parts of the swamp that a motorboat cannot. An airboat is powered by its propeller which operates above the waterline, meaning the boat sits on the water and not in it, allowing it to operate better in muddy, marshy or dry waters. Our airboat captains are experts about the Everglades and can take you to all the hidden spots of the swamp where you'll discover areas and animals you've never seen before.
You can learn about the wildlife that call Lake Cypress home: Although our animals in the Gator and Wildlife Park are pretty adorable and you'll probably catch a gator hug from Fluffy if you get to our Exotic Animal Show, there's a bunch of species you can only see on an Orlando airboat ride. There's more than a handful of animals that call Wild Florida home, however, you can only find some of them out on the swamp. Birds like the great blue heron and anhinga are large, water birds who prefer mangrove swamps and marshes where they can hunt slow-moving fish. There's hundreds of different species you can see out on an airboat ride in Florida but our favorites to spot are alligators and bald eagles. Oh, and look out for the cows!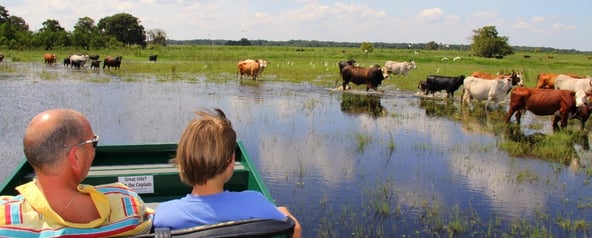 You can experience the rush of an airboat ride: If seeing animals in their natural habitat doesn't convince you to hop on one of our airboats while enjoying #FreeCityDays, the rush of the ride sure will! Even though airboats aren't known to be speedy boats, when you're out of the water it feels like you're flying. Something about the wind hitting your face while coasting down Lake Cypress surrounded by nature is so exhilarating! Don't worry, even if there's someone in your family who isn't much of a thrill seeker, these airboat rides in Florida travel at just the right speed so they shouldn't be frightened.
Speaking of airboats traveling at just the right speed, parents with youngsters should know that airboat tours have a way of making the little ones feel very relaxed and sleepy. So, if they've been running around the Gator and Wildlife Park all day and you're thinking they may need a nap, an airboat ride will definitely do the trick!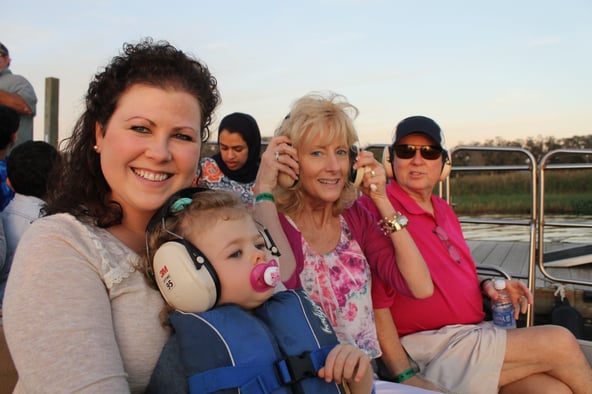 So, the next time you're visiting Wild Florida for our #FreeCityDays, think about upgrading your experience with an Orlando airboat ride so you can make the most out of your day in the Middle of Nowhere, Florida. If your city hasn't been selected for our #FreeCityDays yet, make sure you keep your eye out when we announce it on our social media pages.