Whether you're trying to organize a family reunion or get a group of coworkers together, let's face it, sometimes there just isn't enough time in the day. Between your daily schedule and planning around others' schedules, trying to put together a group visit can be tough and may just push you over the edge. For stressful situations like these, we have a team that can help you plan a group adventure you won't forget. (And that everyone on Facebook will be jealous about!)
To put your mind at ease here are some of the ways that our team will make sure you and your guests have the best group experience in Orlando.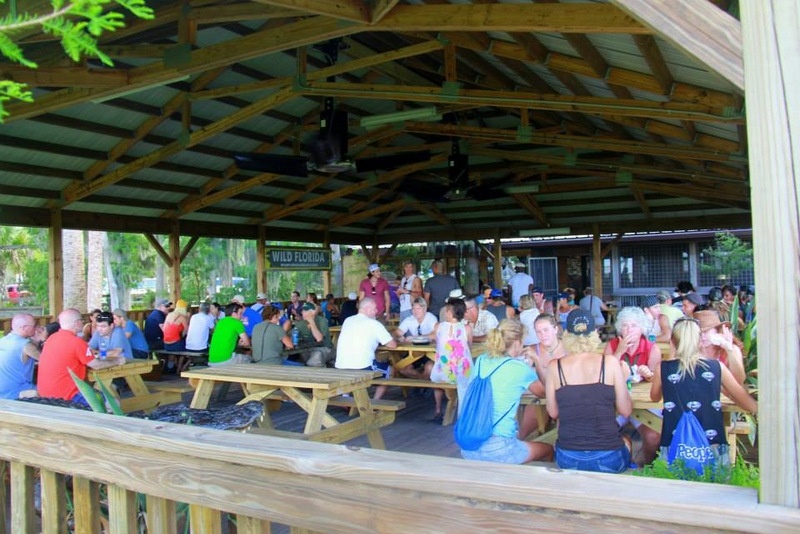 The extra hand you didn't know you needed
There are some people that get a group adventure planned, running backwards on a treadmill. But, there are other people who might need a guiding hand each step of the way. That's why, if you're not as comfortable planning a group trip by yourself, our team will be right by your side to ensure your visit goes smoothly. Leading up to your group adventure in Orlando, we'll make sure that your group gets to do all the things they wanted to and help you add in some extras they may not have expected. With an open line of communication, we'll keep you up-to-date on the progress of your outing on our end, especially if any changes come up.
A unique, one-of-a-kind, memorable get together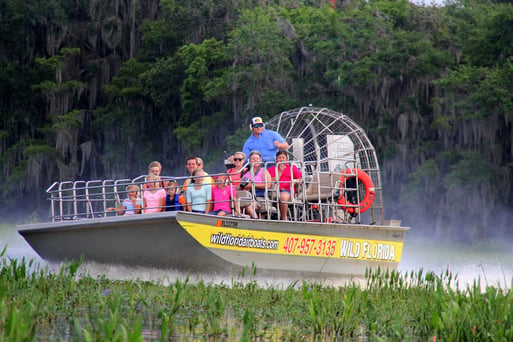 Think of the last time you went out with your family or even a group of friends. What did you love most about it? The food? The experience? Or maybe even the entertainment? Now, imagine that your outing can achieve all of this. Located on Lake Cypress, we're surrounded by land that even some Floridan's don't know about. And, unlike most venues, you and your group can explore the real Florida firsthand on an exhilarating Orlando airboat ride. Or, you can all can visit the Gator and Wildlife Park and get up close and personal with animals from around the world. (You might event recognize some from your backyard!) So if you're looking for a "wow" factor for your group, we've got you covered.
A one stop shop for all your group needs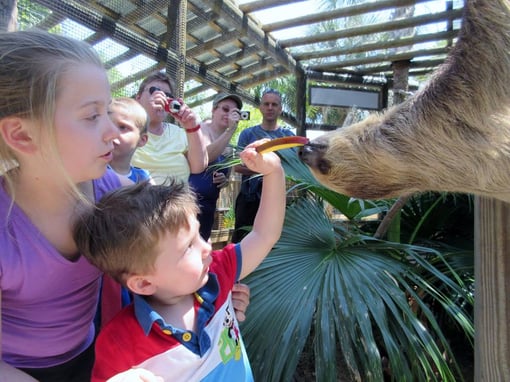 Be honest, half of the things you see on Facebook, you'll end up tagging a friend in saying, 'We should do this!' and next thing you know, you're a in group text trying to plan when you all can get together. Well, at Wild Florida, we can help build the perfect group itinerary for you and your friends. Whether they are outdoor explorers or want to do something more relaxed; we've got just the thing. And maybe, the best part is that your group can do it all in one location. So don't be afraid to top off your Orlando airboat tour with a #slothie from one of our two-toed sloths in our Gator and Wildlife Park. Or, try some true Floridan swamp cuisine of Gator nuggets from our Chomp House Grill.
Already got your group text going? Send them pictures of what you want to do at Wild Florida, and, after you all decide on what to do, give us a call! We want to make sure you and your friends gets the best Orlando experience and show you that there is more to Florida than beaches and Disney. Hope to see you soon!