Our park has tons to offer, but it's best enjoyed when you're in the company of your family and best pals. And sometimes, you need your privacy, right? Well, fortunately, one of our most popular activities offers a private booking option.
Here are just a few occasions in which you might want to consider booking a private airboat tour, where you can be as loud (or as quiet) as you want.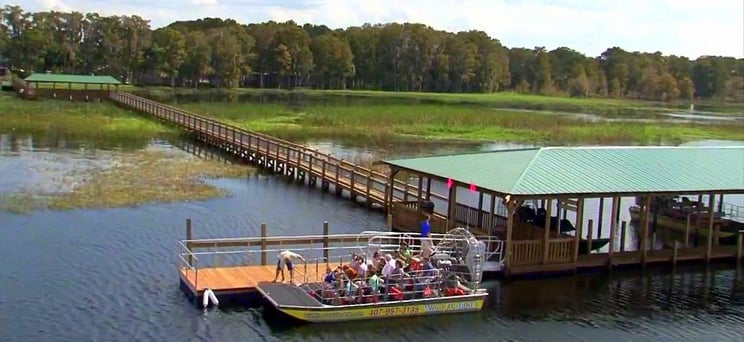 A romantic date
Take your sweetheart through the calming and beautiful waters out here at Wild Florida and enjoy an intimate moment together. It's great for just spending some time together, for a spectacular first date, or even for a marriage proposal. There's something romantic about the wild and beautiful nature of the Everglades. If you want to put even more thought into it and make it a moment to remember, talk to our management team and we'd be happy to help you make this trip as special as we can.
Family reunion
Take a fun, adventurous ride through the everglades with all your crazy aunts, uncles, and cousins. An adventure like this one is a great way for a large family to bond and reconnect. Not to mention, people of all ages have been known to love Orlando airboat tours. Youngsters might be put to sleep by the boat's steady vibrations, the older kids will be fascinated by the wildlife and the Instagram- and Snapchat-worthy sights, and the adults will appreciate the beauty and tranquility the ride offers.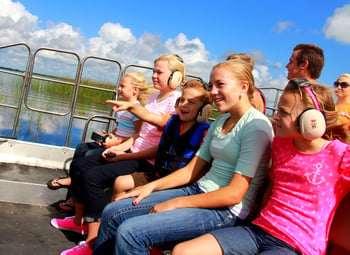 A kid's birthday party
Let's be honest. Few things are more frustrating than having to tell the kids to quiet down in public. Well, if you book a private airboat tour, you won't have to! The kids will have blast trying to figure out what kinds of birds they spotted or shout excitedly over seeing an alligator, all while being as loud as they want. Bonus? You'll win the cool parent award for sure!
Team building
Nothing cultivates team unity like having a good time together. Whether you're a team as small as five or as large as 20, booking a private airboat tour will allow you stay with your group and enjoy each other more fully. If you're bringing a larger group, check out how we're able to accommodate you.

So, if we've convinced you, contact us to help make your visit one to remember!