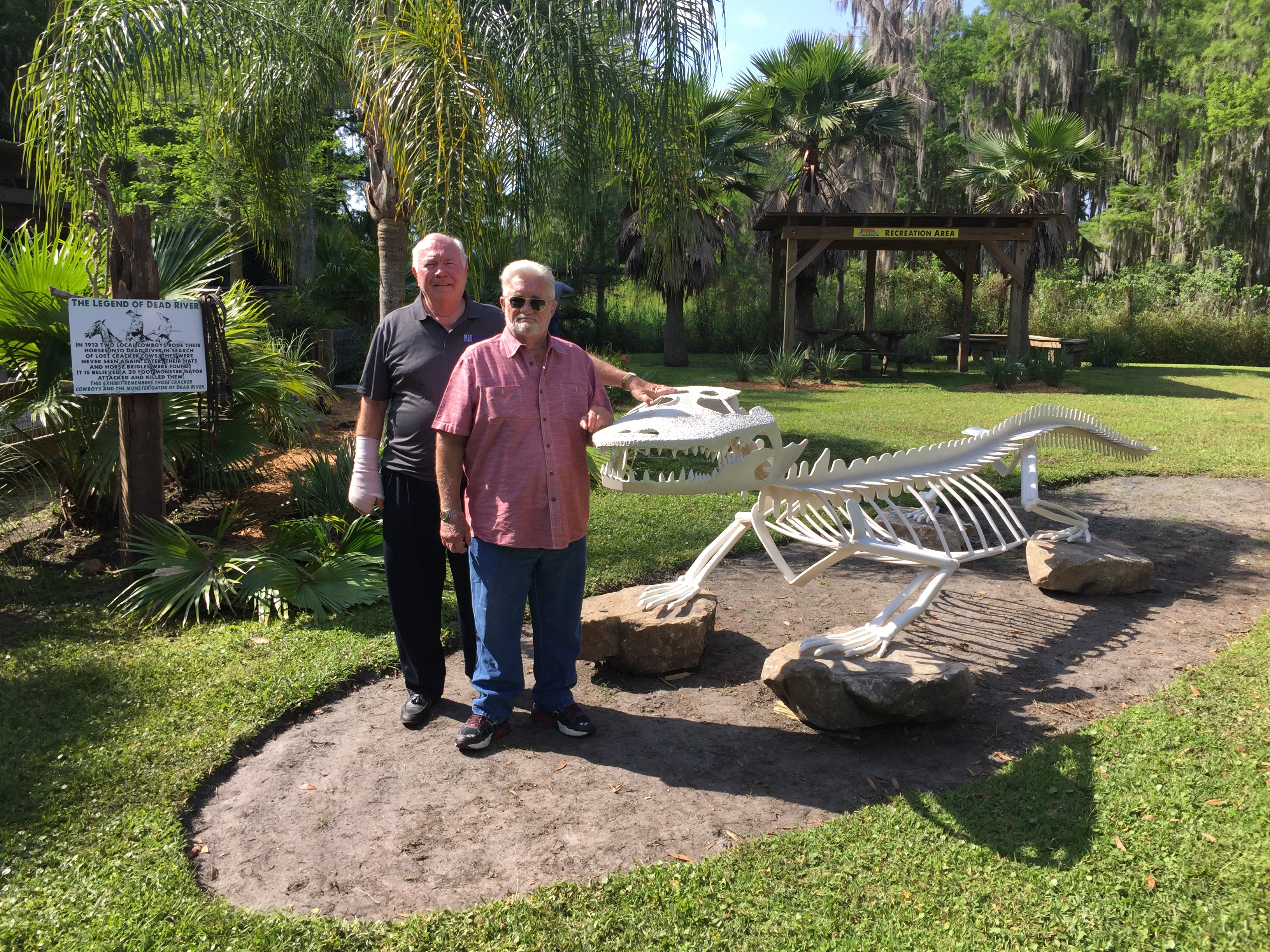 The story – legend, rather – goes something like this...
It is believed that in 1913, two cowboys rode into one of the rivers that feeds into Lake Cypress (yes, the very wetlands we take our airboat tours on) to look for their two cracker cows that had gone missing. They never returned, and legend has it that a 20-foot alligator attacked and killed them during their search.
Lake Cypress, the lake that surrounds our Gator and Wildlife Park and airboat dock, encompasses 4,200 acres, with more than 200 lakes throughout Central Florida feeding into it, hence the many tributaries at its base. So it's no surprise that two cracker cows and their cowboys got lost in our swamp all those years ago.
To pay tribute to this legend, our founder, Ranier Munns, commissioned a 20-ft metal alligator skeleton that would be housed on the grounds of Wild Florida. Chuck May, owner of Metal Magic Creations of Leesburg, Florida, was up to the challenge.