Florida is best known for its beaches, weather, and theme parks. But few people realize that Florida is actually home to the United States' largest subtropical wilderness, the Everglades. Lucky for you, we're located at the headwaters of the Everglades – just south of all the lines, characters, and traffic. So if you're trying to decide what to do with your family during your vacation, or you just need to get away for the weekend, here are five reasons you should ditch the theme parks for Everglades airboat tours.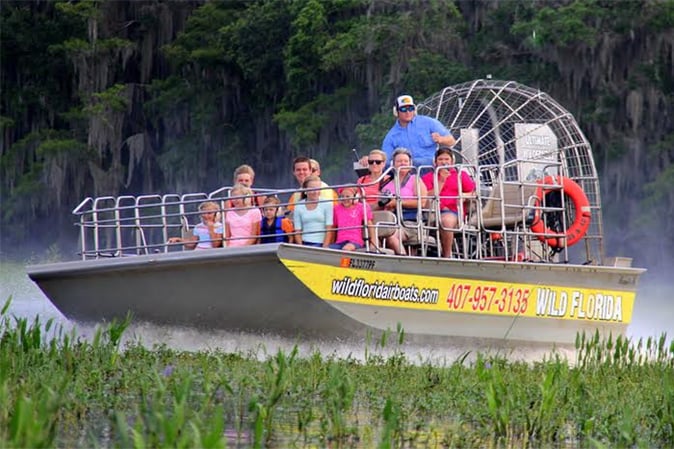 1. You don't have to worry about lines!

Let's face it. Times have changed. When you visit the theme parks, you have to accept the reality that you just won't be able to do it all, with some wait times surpassing 120 minutes. But when it comes to Orlando airboat tours, the only line you have to worry about is the short one right before you get on the airboat. And with no predetermined tracks to follow and a veteran captain at the wheel, they'll show you a side of Florida you didn't know existed.
2. Get more bang for your buck with your Orlando airboat ride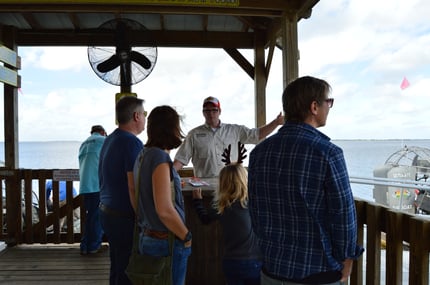 Each year, it seems as though the theme parks get more and more expensive. With rising admission, food, and gift shop prices, some families may feel stressed not being able to go "all out" during their Orlando vacation. Airboat rides are affordable, and we think it's important to highlight the extra activities your family will get to enjoy along with your ride at Wild Florida – the biggest perk being that you and your family can explore our Gator and Wildlife Park at no additional cost! No matter which airboat tour you purchase, you'll be able to get up close to animals found around Florida and across the world. (Plus, enjoy the Exotic Animal and Gator Feeding shows that happen inside!)
3. Choose from a variety of Everglades airboat rides that will fit with your family's schedule
When planning out family vacations, it can be hard to fit everything your family wants to do in a week, let alone in a day! With this in mind, we actually offer five different airboat rides you can take while visiting Wild Florida. With our earliest airboat tour zipping off at 9 a.m. and our latest leaving at 4:30 p.m. (not including the night tour you can take), you don't have to worry about fitting in an airboat ride. We've got you covered!
Read enough and ready to book your Florida airboat tour now? Buy your tickets online!
4. Awaken the inner explorer in you and discover a new side of Florida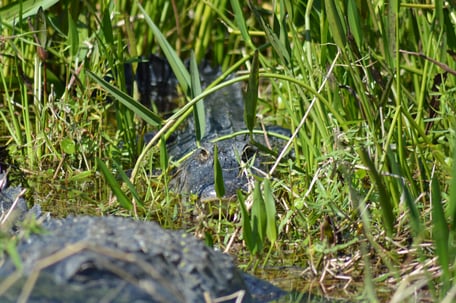 While some kids may love the thrill of going fast and being able to scream, others love to get out and explore the
world. (And dare we say learn a thing or two while they do it?) Well, they'll be able to do both on airboat rides in Florida! While there are some moments you'll be skimming along the water at 35 mph, other times you'll slow down to see animals native to Florida in their natural habitat. And with over 80 different species of wildlife you can see on Lake Cypress, you might want to bring a backup battery so you can capture a photo of each animal.
5. Get to go outside without feeling super sticky
Don't let our tans fool you. Just because locals get plenty of sun doesn't mean we all love the sun. Even for Florida natives, Florida's heat can be a doozy, making outdoor attractions a challenge in keeping cool while having fun. But one of the benefits of airboat rides is that you can reach high speeds while exploring nature without feeling like your clothes are sticking to you. We'll bring the breeze to you!
Not sure what to bring with you to Wild Florida? Download our Survival Guide now!
Ready to conquer this family vacation with smiles, fun, and maybe a squeal or two? Book your adventure online now to save your spot on your Orlando airboat ride. Just make sure to bring sunscreen, extra batteries, and hair ties. (You can thank us later!)