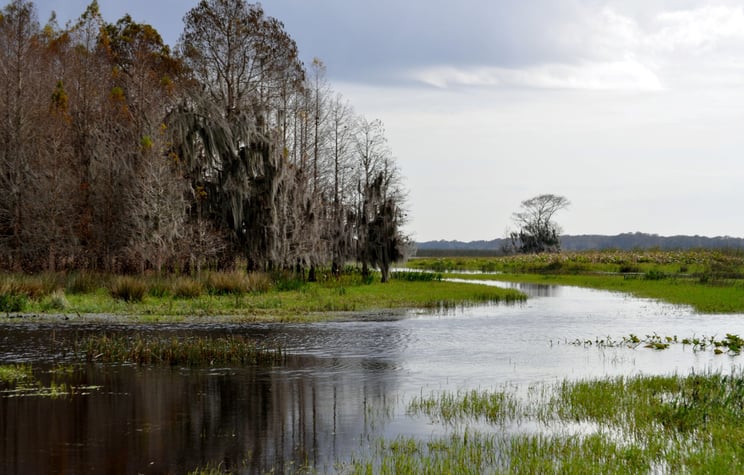 The Florida Everglades is a precious ecosystem with unique wildlife and natural wonders. There is a crucial mission beckoning us all to ensure this is a place we can all enjoy for years and years to come: preserving the Everglades.
You may not know, but the Everglades ecosystem reaches from Shingle Creek to Lake Okeechobee to the southernmost part of Florida. At one time, the Everglades ecosystem covered 11 million acres! Today, its size is only slightly over 2 million acres. This is due to land conservation and drainage projects impacting the wetlands. At Wild Florida, we are passionate about showing off all the Everglades has to offer to our guests during our Orlando area airboat tours.
In Florida, the Everglades is the primary source of drinking water for more than 7 million Americans (that's more than a third of Florida's population!) It's also home to over 60 endangered species, such as the Florida panther, American crocodile, and snail kite. The power of conservation can ensure we're all doing our part in protecting the Everglades for years to come.
Embrace Responsible Tourism
As a visitor to the area, there are a few things you can do when exploring the Everglades at Wild Florida.
1. Respect wildlife and their habitat by maintaining a safe distance and do not feed or approach animals.
This allows wildlife to thrive in their natural habitat. It minimizes stress or potential conflicts between you and the wildlife. It can also lead to dependency on humans, alter their natural diet, and even encourage aggressive behavior.
2. We highly recommend choosing a sustainable airboat ride when deciding on boat tour options in the Florida Everglades.
Here at Wild Florida, we focus on environmental conservation and cut the impact on the delicate ecosystem. You can be sure they are playing a vital role in the long-term viability and preservation of the Everglades. Our Everglade tour guides follow our park's and the state's guidelines to protect wildlife habitats. We prioritize the well-being of all those involved.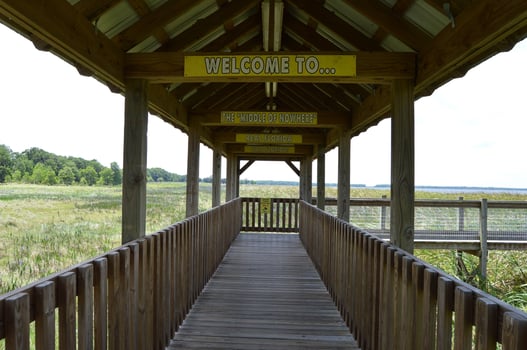 Practice Leave-No-Trace Principles
3. As you venture into your tour of the Everglades, remember the importance of leaving no trace.
We call it… "Carry out what you carry in." This means you dispose of all trash responsibly and take any waste with you when you leave our airboat tours. We want to ensure that the Everglades retain their pristine beauty for others to enjoy during their Florida Everglades airboat tours. Preserving this natural wonderland for the enjoyment of future generations. It's important also to remember to stay on designated trails and boardwalks while exploring our wildlife and Gator Park. Doing this will minimize harm to the delicate vegetation and nesting grounds. You will become BFFs with all our amazing animals by taking pride in following these important principles.
Support Conservation Initiatives
4. Engage with local conservation organizations and initiatives that commit to safeguarding this invaluable ecosystem.
Through volunteering, making donations, or participating in community events, any involvement can significantly impact the protection of the Everglades. You can also take it upon yourself to educate others about the importance of preserving Florida's nature. Share your experiences and knowledge, raise awareness, and inspire responsible behavior in others.
5. Protip: You can even engage with legislators!
Use your voice to advocate for the protection of the Everglades. Write to your local representatives, attend public hearings, and support policies preserving Florida's natural heritage.
Preserving the natural beauty of the Everglades is a joint effort, and we hope you'll join us in our mission to preserve Florida's nature. It's up to us to make a positive impact on the Everglades' enduring beauty.