Our airboat tours are what bring thousands of tourists and locals alike to our attraction. But there's more to our adventures than what you'll experience out in the open water. Inside our Gator Park, there are more than 200 exotic and native animals you can see. However, in the effort of promoting conservation, we also offer hands-on educational animal interactions with certain animal ambassadors. On the blog, we're highlighting the six animal encounters you can experience while visiting Wild Florida, that you and your family are sure to love!
Hangout with our two-toed family members
They're cute, camera-loving, and have the best nap game in the animal kingdom! Our two-toed sloths, Guy and Chloe, are eager to mingle, eat corn on the cob, and snap a "slothie" with guests during our 30-minute sloth encounter. If you consider yourself to be the ultimate sloth fan, we offer a one-of-a-kind experience where you can actually hold one of our sloths. During our VIP Sloth Experience, you'll be able to snuggle with Aerie, our female 13 pound, two-toed sloth for 15 minutes and learn all about her quirky personality.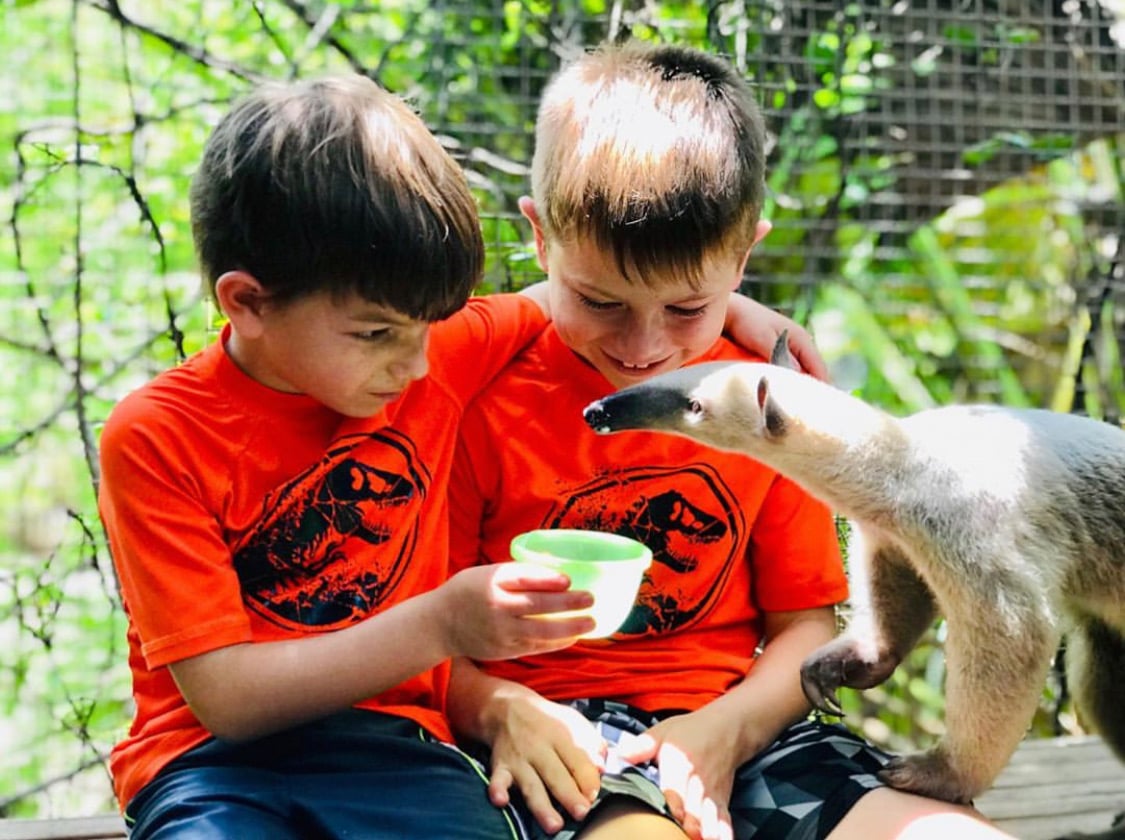 Feed Tamandua their favorite "crawly" treats
Step inside our southern tamandua enclosure at Wild Florida to meet Kiwi and Mango! Similar to their anteater cousins, southern tamanduas have iconic long snouts and sticky tongues that can stretch 16-inches long. While we may consider their meal of choice, ants, to be a nuisance in our daily lives, you'll be clambering over each other to get your hands on some during this animal experience! Watch Kiwi and Mango utilize their tacky tounges to lap up ants during your tamandua feeding session.
Shake your quills for some spiky thrills
Inside the African plains exhibit, you can meet our two African crested porcupines, Stella and Safari. These two are best friends and love to show off their dance moves. In their enclosure, you will also get to meet their friend, Franklin the African sulcata (or spurred) tortoise. During the African crested porcupine encounter, you'll be able to feed them their favorite treat and participate in a behavior enrichment activity, aka, "shake your quills."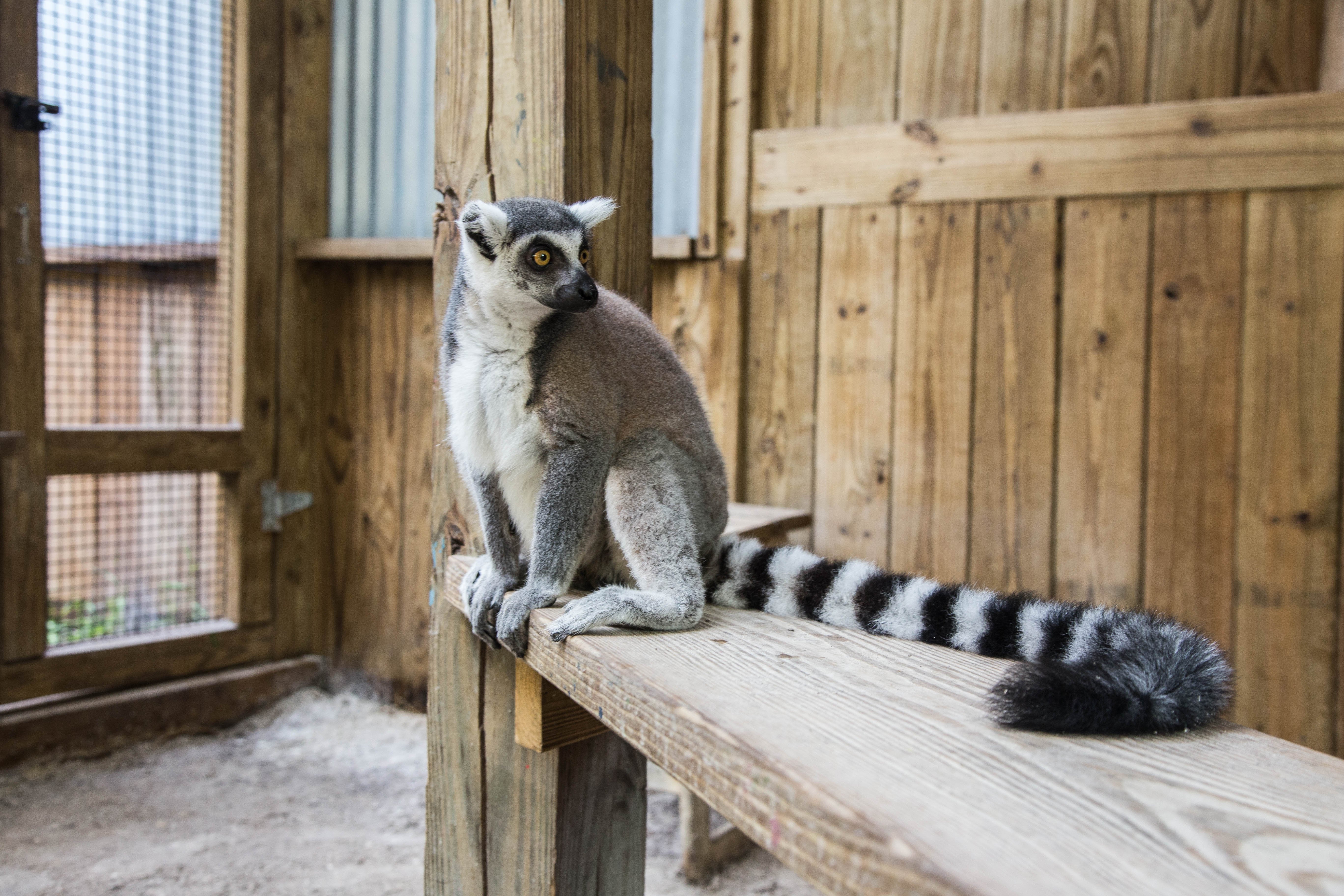 Do you like to move it, move it?
Tour the spacious ring-tailed lemur exhibit to meet one of the most endangered species of lemur on the planet. While you might think our Conspiracy (a group) of ring-tailed lemurs are just good friends, most of them are actually family members! Luke, is the proud father to some of the other ring-tailed lemurs you'll see in the exhibit. While he loves hanging out with his family, he actually loves to paint and is more than happy to show off some of his skills during your encounter.
Interact with several unique alligators in Florida!
With less than 20 albino gators in the entire world, our albino alligator encounter will give you a unique opportunity to interact with Snowflake and Blizzard, our resident albino duo! Upon entering the exhibit, visitors will be taught how to use verbal cues just like our animal trainers. Act as a trainer and reward this remarkable reptilian pair with treats in an effort to increase their daily enrichment. Don't worry, our animal keepers will be sure to snap Instagram worthy pictures while you are tossing them their favorite snack!
It wouldn't be a Wild Florida kind of day without feeding dozens of huge, hungry gators! During our alligator experience, you can join our trainers out in the crow's nest and help them draw up some chicken on the line. Watch in awe during this front-row experience as American alligators launch out of the water and attempt to snatch the tasty morsels first!
We hope this provides some insight into which animals are ready for human interaction. If you are eager to have a wild day with us, check out our animal encounters page. Each animal encounter includes admission to our Gator Park and guarantees that you'll leave Wild Florida with a grin on your face, a new profile picture, and memories that will last a lifetime!