As a parent, the search for new, fun things to do with your kids is always on. However, with new things popping up all the time and little information on what to expect from them, it can be hard to gauge if all the Orlando trips and tours that are out there will be something your kids will enjoy. Especially when you take into consideration their different interests and hobbies. But, that's one of the great things about Everglades airboat tours. Whether your child is quiet and reserved or always full of energy, your children will love the sense of adventure. In fact, here are five more reasons why your kids will love going on airboat rides in Orlando.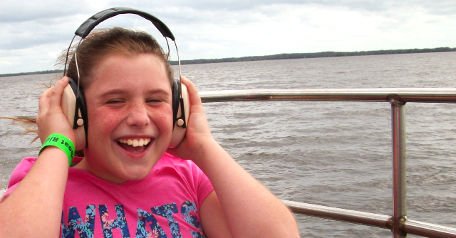 1. The rush Orlando airboat rides will give them (and you)
Let's be honest, who doesn't love a joy ride every now and then? The rush of the wind hitting your face and whipping your hair back and forth will get even grown adults giggling as they skim along Lake Cypress. Airboat rides in Florida are just at the right speed to get the adrenaline chasers in your family screaming without scaring those who might be more timid.


2. The different animals they can see up close
From scaly alligators to feathered bald eagles, there are no limits to how many animals your kids may see on their airboat ride. Home to more than 350 different species of wildlife, Florida is full of a variety of animals, some that you may be familiar with, and others you didn't even know about! Safe to say that you'll need to go on more than just one Florida airboat ride to see it all!


3. A change of pace from playing inside all day
So many new technologies are coming out these days. We've even got headsets that bring the outside inside, which is cool, don't get us wrong. Playing inside has its perks when it's rainy or 100 degrees outside, but children receive a ton of benefits from being outside, such as improving their vision, promoting social skills, increasing their attention span, providing a source of vitamin D, and reducing stress. Besides, what better way to have some fun than going on a new adventure?


4. Learn new facts about Florida that they can tell all their friends
No matter how big or small a boat is, it will always need a captain to navigate the waters. That's why, at Wild Florida, we make sure to find the most knowledgeable, credible captains that can tell you all about the animals that live in the Everglades. If you're lucky, you might even get to hear all their crazy airboating stories. Just be sure to write down all your questions so you remember what you wanted to ask and be sure to ask about whatever else piques your curiosity while on your airboat tour.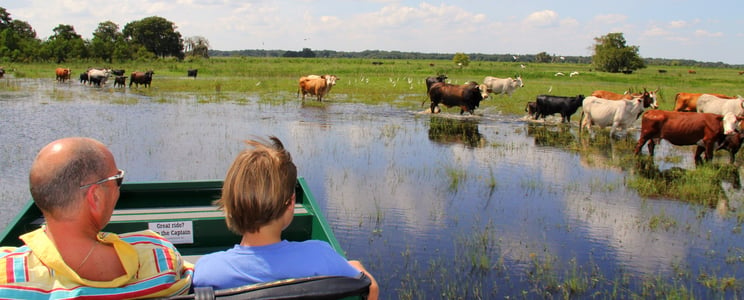 5. The opportunity to feed some of the animals they saw on their Orlando airboat tour
After your tour, you and your kids have the opportunity to get a closer look at some animals you saw out on Lake Cypress and some found on the other side of the world! Attend our Gator Feeding show and witness the alligators in our Gator Pond catch some serious air trying to grab a bite to eat. You can also stop by our refreshment gazebo to pick up some petting zoo treats, a bag of gator feed, or a fishing pole to go "gator fishing!"


The great thing about experiences, no matter what you do, is that you'll be able to create one-of-a-kind memories that will last forever. What does that mean? Time to grab your spouse, grab your kids, and head on out to our place. Hope to see you soon!