An Orlando airboat ride through the Florida Everglades is definitely one of the best ways to get up close and personal with Florida wildlife, but we can't let you forget about all of the animals in our Gator Park. Many animals that call the Gator Park home come from countries all over the world, but some of them are rescued right here in Central Florida. Floridians are typically familiar with most Gator Park animals, but there is always something to learn when visiting Wild Florida. If you can't wait until your next adventure to learn some more about the animals, dive deep into these six facts guests are most surprised to learn when visiting the Gator Park!
It's normal for algae to grow on sloths
It may look like the sloths missed a spot while taking a bath, but it's actually common and beneficial for algae to grow on their bodies. You can probably guess why such a thing happens. They move so slowly that the algae and fungi have enough time to grow on their long hair while they're hanging from a tree. Researchers say sloths may use the algae to feed their young, and it can be an effective camouflage in the wild. So, no need to worry, it's perfectly normal to see green algae growing on Guy's back!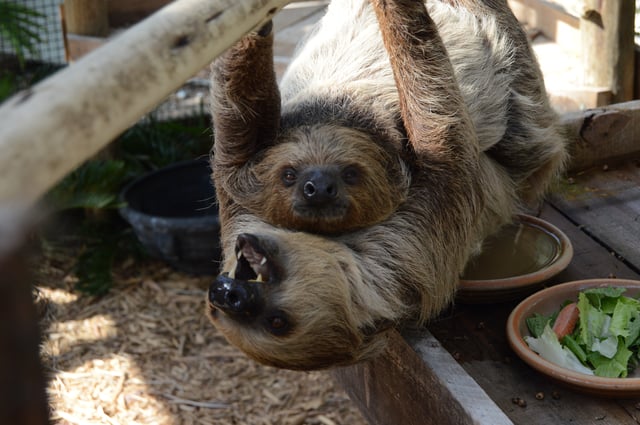 Ring-tailed lemurs cannot grip with their tails
Ring-tailed lemurs have a bushy, large tail that's hard to miss; some even have a tail that is longer than their bodies! However, ring-tailed lemurs only use their tails for balance when sitting up in trees or protecting their young. They're one of the only primates that can't use their tails to grip. It's a good thing they have opposable thumbs!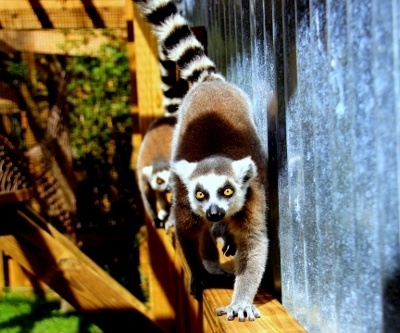 Plants and animals in the Everglades are interdependent
Interdependence is the dependence of organisms on the activities of other organisms. This might not seem like a surprising fact until you see two animals you thought would never be "friends" interacting. For example, the plover bird gets her food from a crocodile's teeth. You may be thinking, "Is that bird crazy going INSIDE a crocodile's mouth?" Well, both animals are helping each other: the plover bird is getting her dinner while the crocodile keeps his mouth clean and free from infections.
Opossums aren't rodents
Most people, especially in Florida, assume opossums are dirty rodents. Similar to kangaroos and koalas, they're considered a marsupial. If you're not convinced that opossums are actually cute, then you have to meet our precious opossum, Petunia.
Peacocks can actually fly
Most people know these beautiful birds as "peacocks"; however, peacock is the name for the colorful, male peafowl, and the women are called peahens. Speaking of colorful, that's the first way to tell that a peafowl is a peacock. Guests are most surprised when they see our peacocks meandering through the Gator Park and then catch them as they take flight! Peacocks can't fly for an extended period of time or long distances like other birds can, but they're able to ascend when they need to escape from a predator.
The Everglades is home to over 60 endangered or threatened species
The gopher tortoise, Everglades snail kite, and Florida panther are just a few of the endangered wildlife that call the Everglades home. The American alligator is a threatened species who can also be spotted on Wild Florida property – really, you can't miss them! Wild Florida is dedicated to providing a safe and positive environment for these animals so one day they are no longer listed on the endangered and threatened species lists.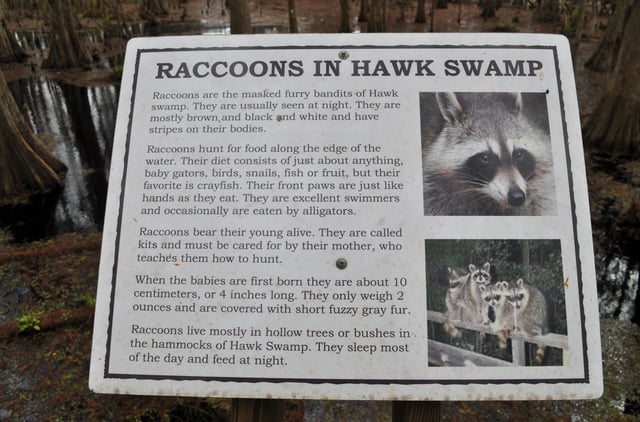 On your next family vacation to Wild Florida, stroll through the Gator Park, bask in the sunshine, and quiz your family members with the fun facts you just learned!