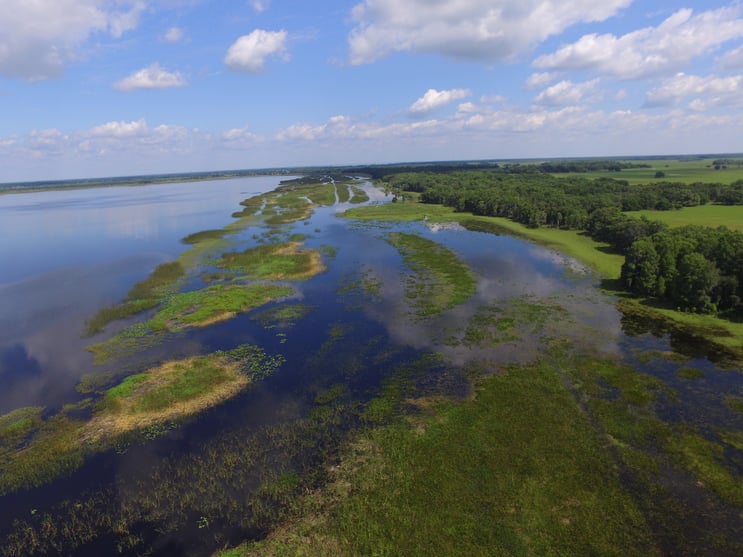 Our visitors come from all over the world, and they are fascinated by both the Everglades and Florida's wildlife. They typically ask so many good questions and they're amazed by some of our answers. Our airboat captains do their best to squeeze in everything they know during an airboat ride, but sometimes the alligators steal the show and they don't get to share it all. So we're sharing some facts about the Everglades that our guests find most surprising during our Orlando airboat tours... just in case you don't catch it all during your ride.

The Everglades is the only place in the world where alligators and crocodiles can and do co-exist. American alligators seem to always steal the spotlight, especially here at Wild Florida… I mean, we have a park full of them and we did name our new pavilion after them. But they aren't the only ones living out there in the swamp. Alligators are known to only live in fresh water; however, crocodiles can live in both fresh and salt water. The fresh water in the Florida Bay meets the salt water of the Gulf of Mexico in the Everglades, which makes an environment perfect for both of them – though y

ou'll most likely only see these two mingling together in South Florida's waters.

Alligators don't chase and hunt humans. Our guests never believe us when we tell them that this is a true fact. Alligators typically eat fish, muskrat, deer, and... other gators. In fact, gators are more afraid of humans than most people would guess. Your airboat captain will advise you to keep still and quiet when you spot one hiding out on the swamp because they'll swim away if they get scared. Fluffy, our "spokesgator", loves humans and behaves very well when meeting them, so if you want to meet a gator up close, make sure to catch an exotic animal show while visiting Wild Florida. You can even hold and hug him!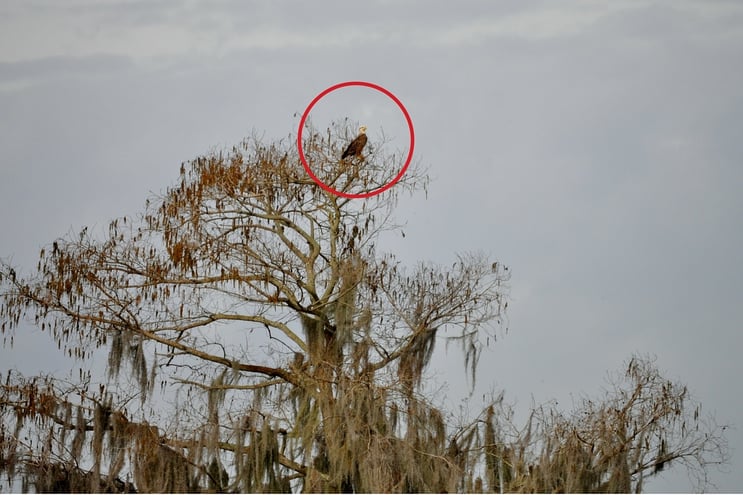 Florida has the largest population of bald eagles in the lower 48 states. Yup, you heard that right...over 1,100 breeding pairs of bald eagles call Florida home. It's not every day you see an endangered species in its natural habitat, but it's even cooler when you get to see the United States' national bird in its natural habitat! Our airboat captains are pros at spotting them, even when they're way up in the trees.
Florida's beef industry ranks 12th in the nation. Access to healthy, green grass and sunshine year-round is a huge advantage in this case. Driving through Florida, you're guaranteed to see some cattle. These big guys love to cool off in the swamp, especially during the summer time. Much of "natural Florida" remains in the working landscape of Florida's cattle industry, which explains why you'll find a bunch of them on your Orlando airboat tour. It's also known that lands used for cattle production are important "green space" for wildlife and carbon recovery.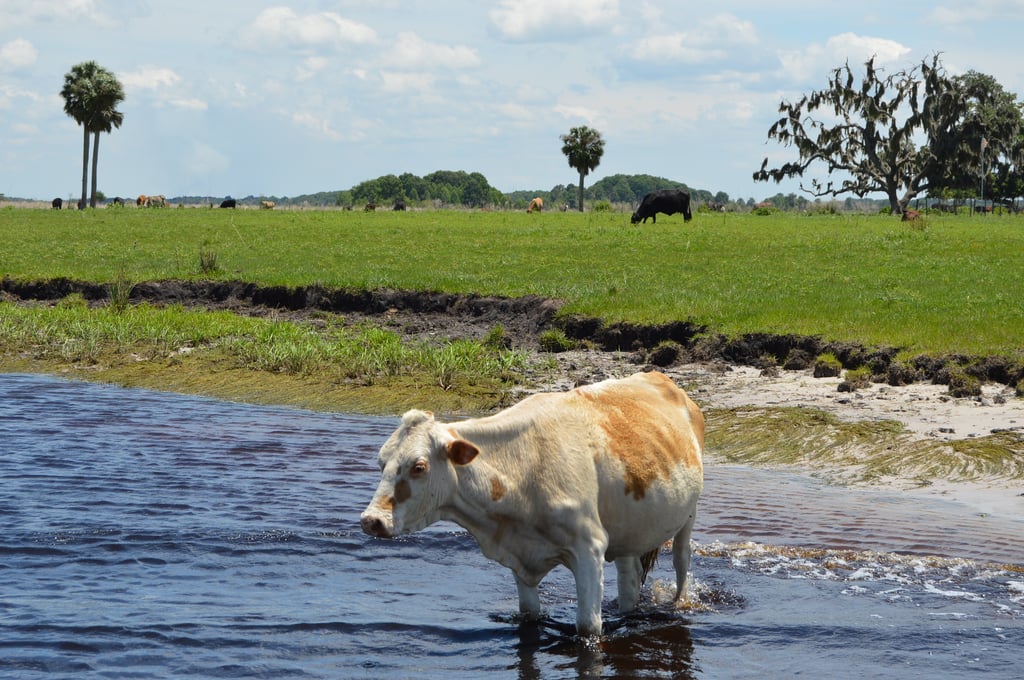 The Everglades is really a slow-moving river. The Everglades is often described as a swamp or forested wetland, which is why guests never believe it when we tell them it's actually a river. The Everglades gets its name "river of grass" because its fresh water rolls slowly over the lowlands and through blades of sawgrass. This tropical wetland is home to over 8 different habitats, and over 80 endangered and threatened species call it home.
If you're eager to learn more interesting facts about the swamp – or should we say river? – head on over! Also, if there are any facts we missed or questions you have, feel free to let us know!