It's no secret we know a thing or two about alligators. To share this knowledge and passion with visitors, we're hosting our 4th Annual Gator Week June 8-13, and offering free admission to our Gator Park for the heroes of the COVID-19 crisis including first responders and essential workers.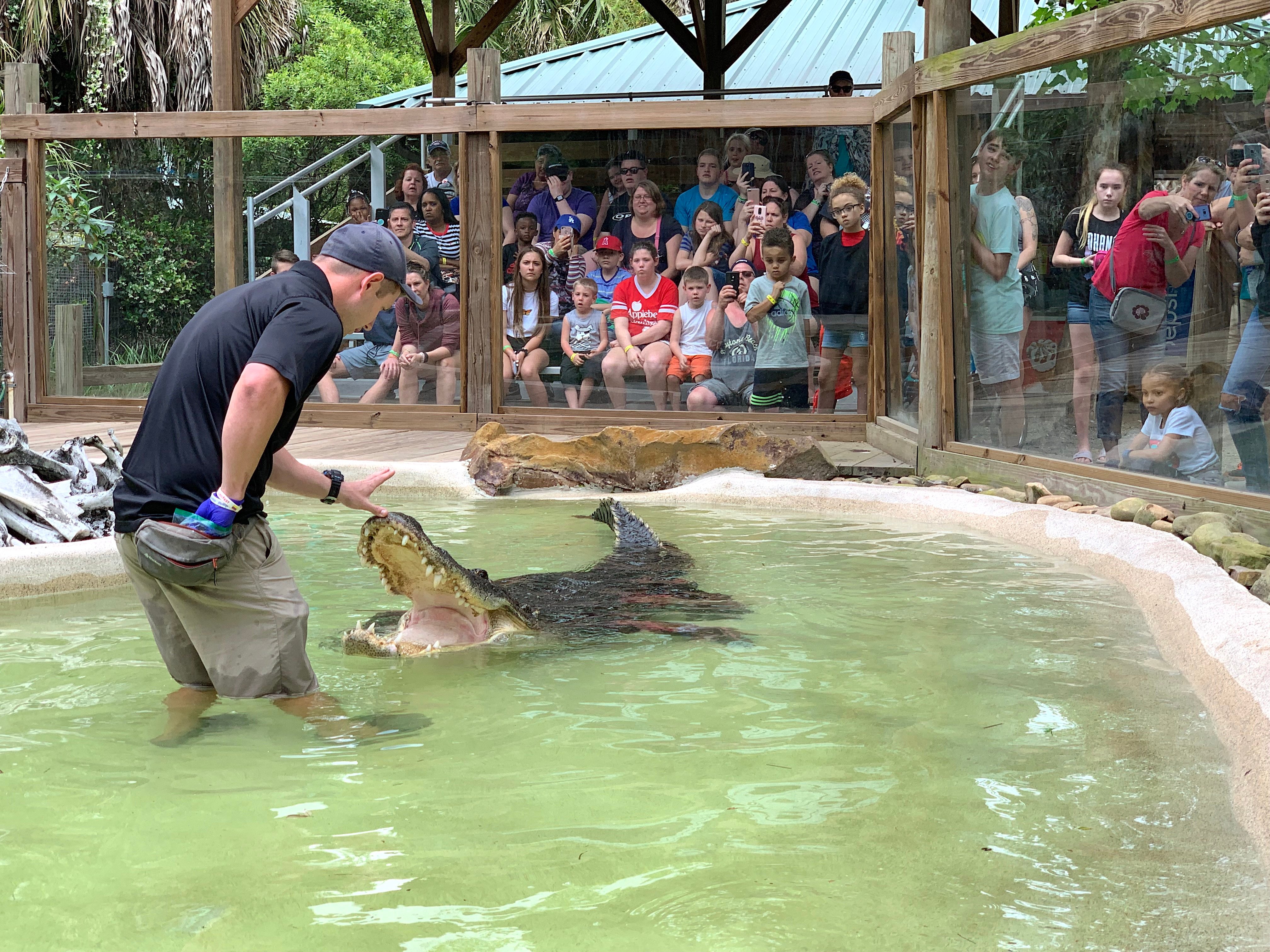 To many, alligators are viewed as fierce carnivores on the hunt, but that's not the case! Like many misunderstood animals (bats, raccoons, etc.), myths develop based on a lack of knowledge and focus too much on fear. Because of this, we decided to dedicate an entire week to educating guests, debunking common myths, and developing a more positive attitude towards these reptiles.
From daily gator jumpathons, alligator and crocodile speed tests, and identifying an alligator's favorite food, these are just some of the highlights guests can enjoy during Gator Week. Below is this year's Gator Week schedule:
Monday, June 8
Our albino alligators, Snowflake and Blizzard, are expecting! Join us inside our Gator Park to see one of the few breeding albino alligators in the world as we reveal their second nest.
Tuesday, June 9
People ask all the time, "Just how big is Crusher… really?" Meet us in Crusher's pond as we attempt to record an official measurement of Crusher's length without any force or wrestling.
Wednesday, June 10
We all have our favorite foods, but what about alligators? We're going inside our Gator Pond to find out what the alligator's favorite food is during our feeding show and see what type of food makes our gators really jump.
Thursday, June 11
We all know what direction you have to run away from an alligator, but do you know how fast you'll need to spring? Meet us along the banks of our Gator Pond as we attempt to record a crocodile's burst of speed using a speed gun.
Friday, June 12
Alligators have one powerful bite, but don't underestimate the power of their tails. Join us at Crusher's exhibit as we attempt to record the highest gator jump on land.
Saturday, June 13
Have we got a special deal for you! As Gator Week comes to a close, we're offering guests a one-day-only deal where you can redeem $5 off your one-hour airboat tour this day.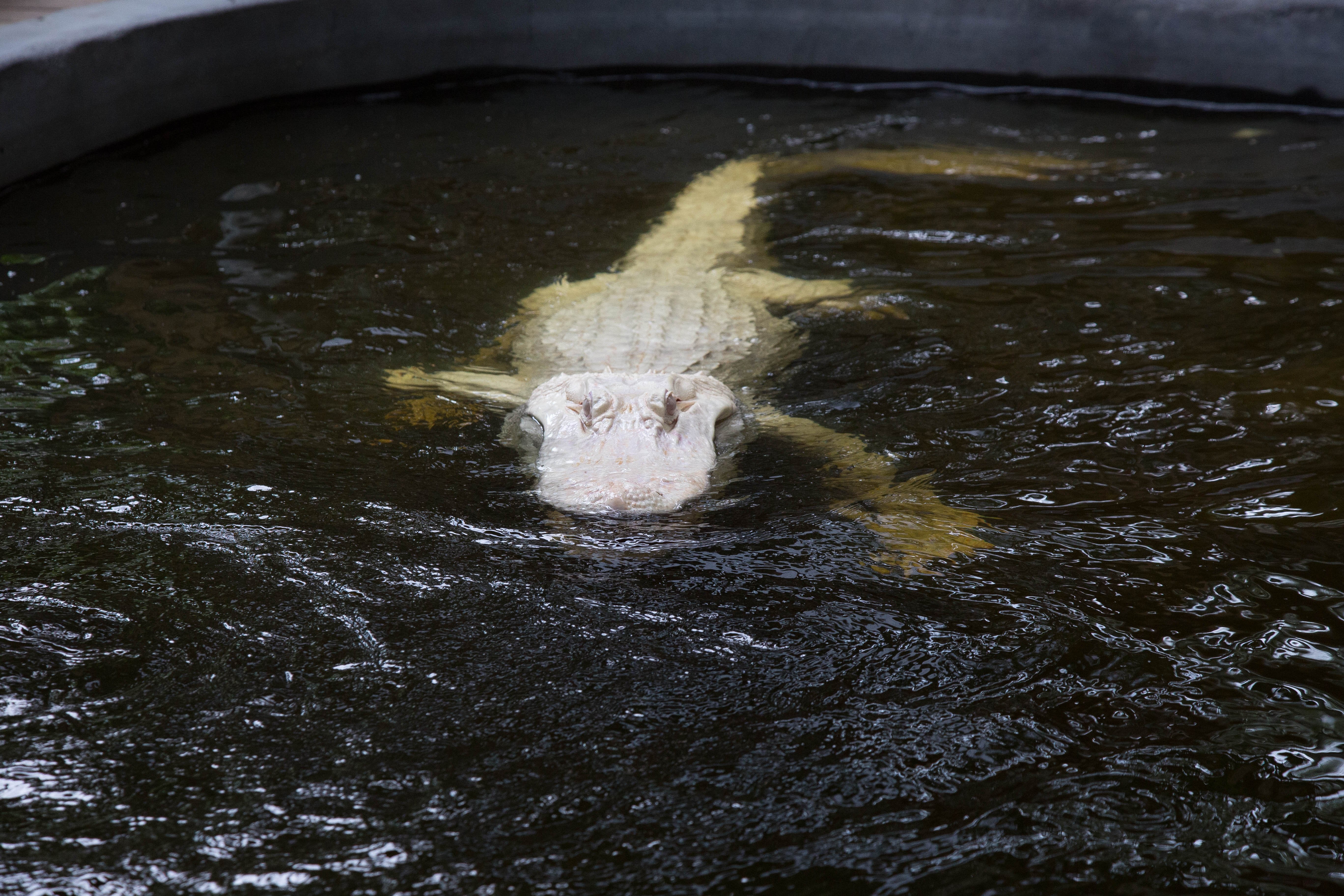 In between the special events, here are some daily activities you and your family can enjoy during Gator Week:
Our gator Jumpathon recording how high our alligators can jump
Gator sounds competition during our Exotic Animal Show

The guests with the best alligator sounds will win a special Wild Florida prize for channeling their inner gator.

Gator Chomp competition

Without using your hands, we're inviting guests to participate in our Gator Chomp competition where they try to eat like our alligators in our Gator Pond.

Gator nest egg finding

Become a temporary member of our Croc squad and dig for "alligator eggs" in a mock gator nest.
During Gator Week, we're offer free admission to first responders, healthcare workers, truckers, and grocery store workers to honor their essential services to the community during the pandemic. And, for everyone else, admission to our Gator Park is just $5! So, what's stopping you from unleashing your inner gator with us?