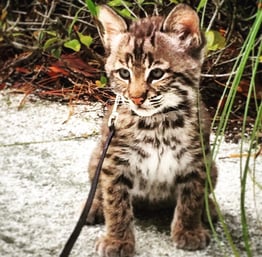 Talk about cuteness overload!

We've got new six new baby animals at our Wildlife Park. During the past two months, we have welcomed two lemurs, a sloth, two bobcats, and a baby deer.
Our fans have their favorites, but Duke the bobcat and Trigger the baby buck have captured a lot of attention ever since we posted a video of this predator and prey playing together. They even earned a spot on the WOFL Fox 35 morning show where the two animals wowed the hosts of Good Day Orlando.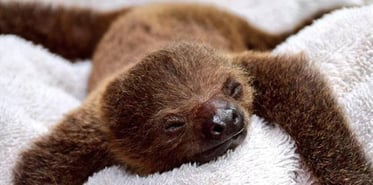 But our new baby sloth is really special to us and has captured many hearts, too, including Orlando travel bloggers SeaWorld Mommy and Orlando Fun and Food.
The baby sloth is the proud offspring of Guy and Ana. These two-toed sloths that are native to Guyana, a country at the top of South America. Their adorable, yet-to-be-named, baby was born May 22 at Wild Florida.
Our baby bobcats – Duke and Duchess – were born on April 7 and can now be seen tumbling around their new exhibit at Wild Florida. Our friends at the Kissimmee Fire Department even built a special hammock for them out of old fire hoses.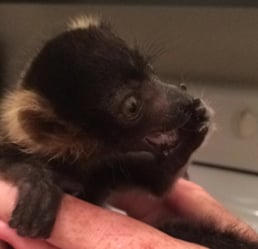 Rain and Pheonix, our twin red-ruffed lemurs, were born April 29 at Wild Florida. Mom, Lucy, and babies are bonding in a private enclosure in the back. Sometimes, just like people, animals need quiet time. But we plan on reuniting everyone with our male red-ruffed Leo soon. Now we have 8 lemurs at Wild Florida!
Trigger, the baby white-tailed buck, was born May 21 and loves to play with Duke and Duchess.
Eventually, you will be able to interact with all of our babies by booking one of our animal experiences. You can book an animal experience with Trigger, Duke, and Duchess now. Interactions with the baby lemurs and sloth are expected later this summer.
Keep up with these babies by following us on Facebook, Twitter, Google+, and Instagram! You can also get the latest news about new animals and special deals delivered to your inbox by subscribing to our monthly newsletter.
---