Whether you've lived in Florida your whole life or are visiting for your sixth time, there's always something new to do in Orlando. As many families flock to the theme parks and big name attractions, you might be on the hunt to do something new this trip (or weekend). Orlando airboat tours are family-friendly and fun for all ages, making it the perfect adventure to do with your loved ones. On the blog, we go over six of the most common mistakes people make when booking an airboat tour to help you avoid making them yourself.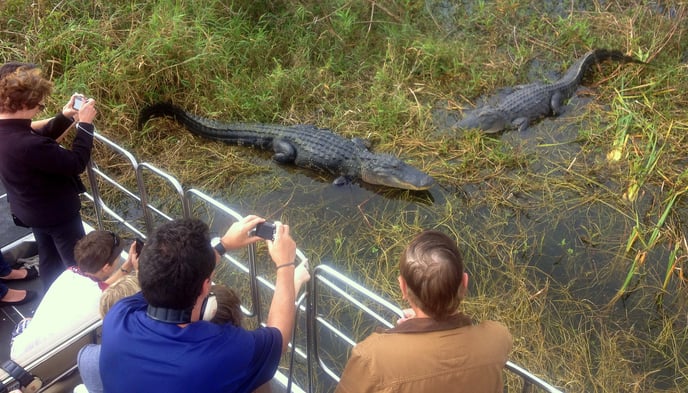 #1: Not comparing airboat companies
Just doing a quick Google search for 'airboat rides in Florida,' you'll quickly see that there are airboat companies stretching up and down the state. We all may be able to take you zipping across Florida's rivers and lakes, but that doesn't mean you'll have the same experience with different airboat companies. Depending on where you book your airboat ride, you may spend a full hour touring the Florida Everglades, or your one-hour airboat ride might be 20 minutes of traveling to and from the Everglades and only 40 minutes of actual exploration.
Our tip: Make sure to look at the different Florida airboat tours' times and where your tour will take place.
#2: Not checking the airboat company's website or social media channels for special discount offers
Like any other business, airboat companies will occasionally offer special deals to help relieve the stress on your wallet or enhance your experience with them. Most people check discount sites like Groupon or a third party ticket site to find any online coupon codes they can use to book their tour. The problem or risk with this is that a lot of times the coupons are no longer valid or, because of their low price, don't include everything you could've gotten if you would've booked directly with the company.
Our tip: Try going directly to the source - the airboat company's website or social media accounts. There, you might find special, verified discounts or promotions that you can use during your visit all while having the peace of mind that the deals and offers are real.
Ready to book your airboat tour now? Book yours directly through our website now!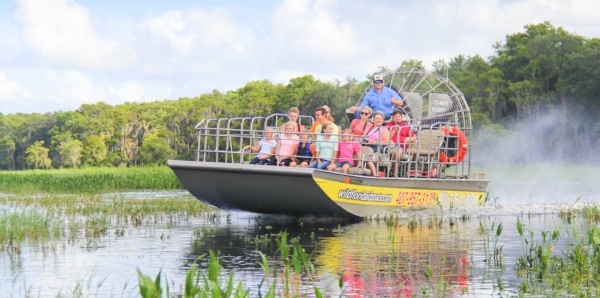 #3: Not investigating certain Everglades airboat tours adventure packages
As we mentioned earlier, where and who you book your airboat tour with can determine whether you have a stellar or dismal experience. There are plenty of airboat companies who can take you and your family on an airboat ride, but only a few offer adventure packages that save you money and increase the amount of fun you'll have during your trip.
Our tip: Check out the airboat company's website to see if they have any adventure packages, as well as what other attractions are included in the package to see if they're a good fit for your family's plan.
#4: Not checking the 'recent reviews' left on Facebook or Google
With the help of the internet, people are able to connect with strangers and businesses from all around the world in just a few clicks. This may go without saying, but before you book any Florida airboat rides, you should always check the company's Facebook or Google reviews to read about people's experiences. Unfortunately for both you and the airboat companies, sometimes the only reviews that populate are ones left from years ago, which may or may not be true now.
Our tip: When you visit Facebook and Google's review pages, make sure you filter the reviews by 'recent posts' to see the most recent reviews from people.
Related blog: Curious about airboat rides in Orlando? Read these awesome reviews!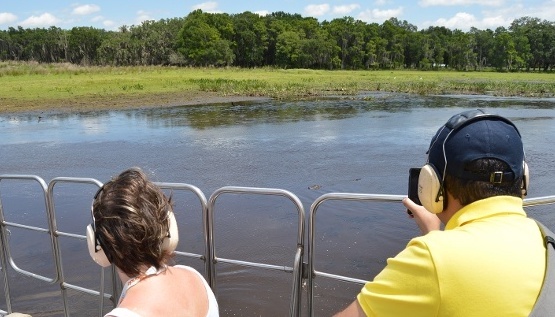 #5: Not asking about rescheduling and cancellation policies
You don't have to live in Florida to know how irregular the weather can be in the "Sunshine State." Your day can change from blazing hot to a monsoon in just minutes, and for airboat captains, this can be a headache to say the least. While most companies will do their best to wait out or avoid a storm, sometimes, for your safety, airboat companies (like ourselves) will have to reschedule your tour, or in a worst case scenario, need to cancel your tour altogether.
Our tip: Before you book your airboat tour, make sure to contact the airboat company directly and ask them what their cancellation and rescheduling policies are to avoid any potential frustrations during your trip.
#6: Not researching how far the location is from your house or hotel
With all that there is to do in Florida, it's challenging to find the "sweet spot" hotel that is near all the attractions you plan to visit or things you want to do during your trip. And, unfortunately for some, they find out the hard way that they're actually two hours away from their airboat ride and don't have transportation to get there.
Our tip: Before you book your airboat tour, make sure to contact the airboat company directly and ask them if any of their airboat ride options include transportation or see what local transportation options are available from your location to the airboat company.
Now that you know what to look for and have done some research, are you ready to book your airboat ride? Click the link below to start planning your adventure with us now!