Students, teachers, and environmental enthusiasts alike have been aware of the significance of Earth Day long before its arrival. Many students and teachers talk about Earth Day the entire month of April. They read books about the environment and make plans for ways they can contribute to the overall well-being of the planet. Environmental enthusiasts usually live their life for doing these things as well, ensuring that future generations are able to enjoy our Earth the same way we do today.
Earth Day is celebrated by many, but our hope is that even more people will be eager to celebrate it and help take care of our Earth even after the day is done.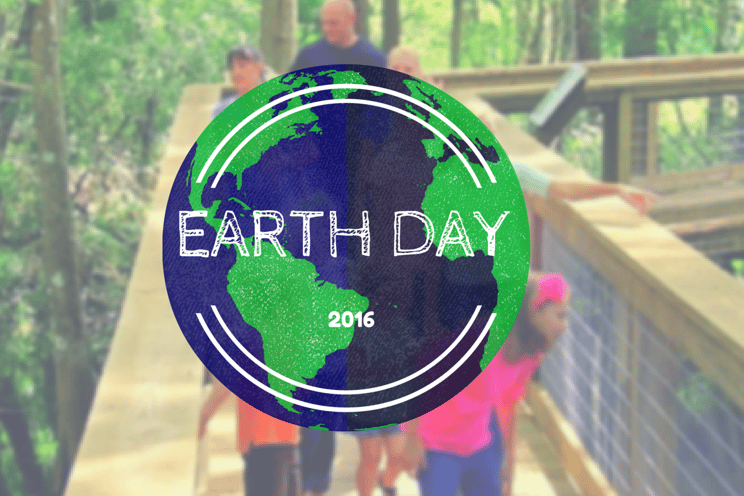 We've come up with six ways to celebrate Earth Day in Central Florida. Some you can do today, but many are things you can do the change the way you live in order to make an impact on our future Earth.
Get a group together to clean up litter at the local park. We've got tons of great parks and outdoor recreation areas in Central Florida. Finding one close to home, or in a place where many of your friends and family can gather, is easy to do. Create a Facebook event for your clean-up day, and ask your invitees to sign up for different supplies needed, such as trash bags and gloves... and then get to work! Be sure to take a picture of your group while there and share it with your friends on social media that were unable to make it... you never know who you may inspire next!


Get your business or classroom to collect recyclables. Many of us recycle at home, especially those who live in Osceola County and have one of the big recycling cans. But do you recycle at work or school? There is probably a lot of "trash" you're throwing away that really isn't trash at all. Set up a few large plastic bins in your office or classroom for different recyclables (like plastic or paper) and watch how fast they add up. At the end of the week, you can load up your trunk with the bins and bring them home (or to a local recycling center) to dispose of properly.

Donate a tree, or two or three... The theme of Earth Day 2016 is #trees4earth, so it's only fitting that you donate a tree in honor of it. If you're a school or business looking to plant a tree in honor of Earth Day, you could call a local nursery and see if they're interested in donating a tree to your cause, or selling you one at a discounted price, at least.


Become one with nature at Wild Florida. The best way to become one with nature is to simply get outside! After you've taken a Central Florida airboat tour at Wild Florida, you'll have a new-found appreciation for the wildlife around us and our environment... we promise! You can also take a walk through our Gator and Wildlife Park where you can see tons of animals and one of our favorite outdoor spots, the Hawk Swamp.


Bike to work or school. The first Earth Day was celebrated in 1970. The movement gave voice to an emerging consciousness, channeling human energy toward environmental issues. What better way to channel your energy towards environmental issues than to do it through physical movement? If you can, ditch your car and bike or walk to work or school. Who knows... you may want to make it something you do on a more regular basis, too!


Go paperless. We live in a digital age and there's not much you can't access online via your computer or smart phone today. But... how many of us still receive paper bills and other correspondence in the mail on a daily basis? You can fix this by signing up online to receive electronic statements for your monthly bills, asking your friends to send you emails, or encouraging your place of work to look into electronic ways of doing the things you may currently be doing on paper.
It really is easy to get involved, and many of these ideas are simple ways in which you can make difference when it comes to Earth Day in Central Florida! Tag us in any pictures you take in honor of Earth Day 2016. We'd love to see how you get involved!