You want a June wedding in Florida and think it would be great to have it outdoors. Now what?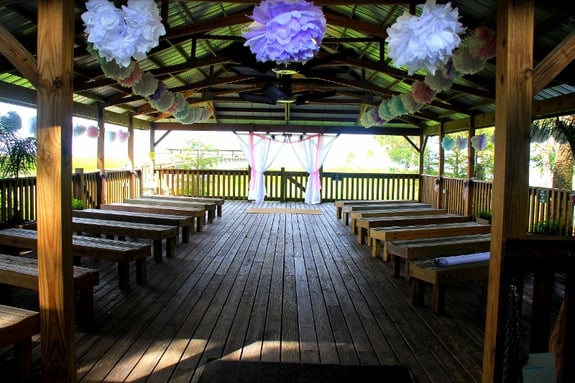 There's a lot to consider when planning an outdoor wedding, especially in Florida when late afternoon thundershowers are a summer ritual.

But, with a little extra planning and attention to details to ward off those hot days, your guests can keep their cool and your wedding will be one you remember instead of wished you could forget.

We've come up with 7 tips for an outdoor wedding in Florida...on the wild side.


If you have your heart set on an outdoor wedding in Florida and don't want to take any chances, you could find a venue with covered seating for the ceremony and an air-conditioned venue for the reception.

Check out the facilities Wild Florida has for an outdoor wedding on the wild side.
---