The ultimate summer holiday came quick this year and that's no surprise being as the temperatures in Central Florida have been all kinds of crazy this season. Most can agree there's no other holiday quite like the 4th of July. It's the start of the summer – or should we say firework of the summer? – and everyone is always ready to celebrate. What other holiday allows you to spend all day by the pool or at the beach, enjoy fireworks and grill out from sunrise to sunset? And when it comes to food, the 4th of July definitely ties for first place with Thanksgiving, don't you think?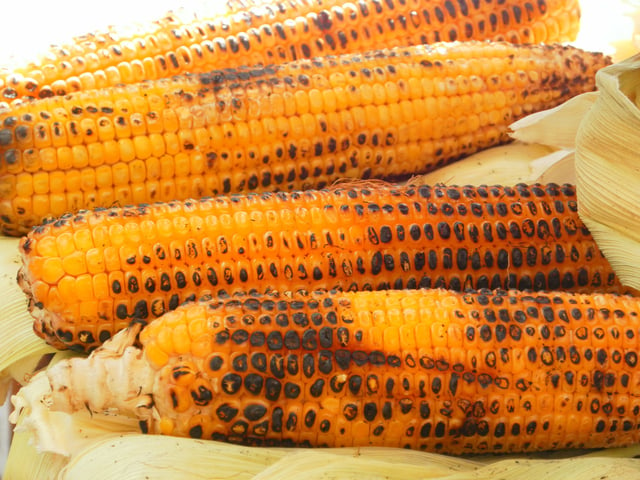 You can put the hamburgers and hot dogs near the bottom of the shopping list this year, and make room for some of the meals inspired by our very own animals at Wild Florida. Here we go...
Alligator Bread – Chips and salsa will be pushed to the back of the appetizer table once everyone sees this alligator bread. You may be thinking, Making bread from scratch is hard enough, how am I going to craft an alligator? Don't worry, the difficulty of this Independence Day meal is moderate, and it only takes 45 minutes to make. You can have different sauces and toppings on the side to put on your slice of the gator, and you may even decide to make this one of the activities the kids do on the day of the cookout! They can get super creative by adding almond slices to act as alligator teeth and two gum drops in the head for eyes.



Sloth Corn on the Cob – None of the other animals at Wild Florida love corn on the cob the way our sloths do! If they're not sleeping or hanging around the branches, you can usually find them munching on some corn on the cob. There's no secret recipe to this favorite side dish, except for tons of butter and just enough time on the grill. Make sure to keep your eye out on your next visit to the Gator Park because you might catch our sloths, George or Ana, chomping on some fresh corn.


Catfish Fingers – Nothing goes better with corn on the cob than something fried, and anything deep-fried is sure to be a hit at a cookout. These crispy fingers take a little over an hour to make and can be paired perfectly with a lemony tartar sauce. No need for a deep fryer... this dish tastes just as good pan-fried, too.


Turtle Fruit Bowl – The gators steal most of the attention here at the swamp (just ask Fluffy), but this creative snack will be more memorable than any other animal-inspired food this year. The kids will definitely be more interested in the fruit than the sweets once they see this fruit bowl. All you need is a fresh, un-cut watermelon, a good carving knife and a vegetable peeler. You begin by cutting the melon in half lengthwise and hollowing out both halves. Make sure you save the cut-up watermelon pieces to add back in later on! Let the vegetable peeler and your creativity take over the rest. You can use two grapes for the turtle's eyes, and add any other fruit you want. Your friends and family will never believe this little guy only took an hour.


Zebra Caramel Popcorn – We didn't forget about dessert; it's the best part! Laying on the bed of a truck looking up at the fireworks just isn't the same without some popcorn. Here at Wild Florida, we love our zebras for their beautiful stripes, and that's our favorite part about this animal-inspired food: zebra caramel popcorn. The only thing better than extra butter on popcorn is drizzled milk and white chocolate (which act as the zebra stripes). This recipe calls for plain, unsalted popped popcorn, butter, chocolate chips and a baking sheet. You can even turn this dessert into a delicious party favor.


Fox Face Cookies – These sugar cookies are just as cute as our little foxes hiding out in the Gator Park. This is another 4th of July treat that can turn into an activity for the kids. Fox face cookies are just as easy as making sugar cookies, they just require some colored icing and star shaped cookie cutters.


Cup of Dirt Pudding Cup – Although this last dish isn't animal-inspired, it's inspired by our backyard and is one of our favorites. This dessert only takes 15 minutes to make and 1 hour to cool. It's not only a great dessert for the kids because of the treats inside the "dirt", but also because each cup is a perfect portion size, which means less waste! This recipe calls for chocolate-flavored instant pudding, cold milk, whipped topping, crushed Oreo cookies and worm-shaped chewy fruit snacks. Dig in, and good luck finding all the colorful crawlers.
If these 7 animal-inspired meals weren't enough, check out some meals we cook up at the Chomp House Grill that are Wild Florida favorites. We wish you a safe and happy 4th of July weekend!