While Disney may have Mickey and Minnie Mouse, out here in the Middle of Nowhere, we have our own spokesperson – or gator, rather. Measuring in at a whopping 2 feet long, Fluffy travels all around the world to spread the word of Wild Florida, life in the headwaters of the Everglades and, of course, the alligator lifestyle.
While many people know Florida for its beaches and theme parks, people rarely hear about, let alone explore, the headwaters of the Everglades. As a native to Lake Cypress, Fluffy is familiar with the landscape of the Everglades, so much so that you could say he knows it like the back of his claw! Throughout the years, he's been fortunate enough to befriend all his mammal, avian and amphibian neighbors, sharing stories of life out in the swamp.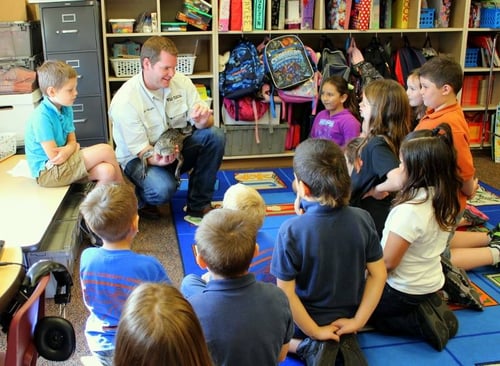 While Fluffy may look like a cute (and dare we say cuddly!) critter, Fluffy's role at Wild Florida goes beyond taking photos. Fluffy loves to travel across the nation, from the local schools to the United States capital, meeting with people and explaining that wild Florida still exists. By proactively promoting Central Florida's natural resources, Fluffy ultimately hopes to have a positive impact on future generations.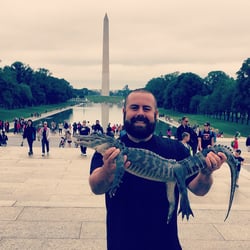 Along with sharing about what life is like out in the Everglades, Fluffy also teaches the world about his family and the gator lifestyle. He teaches folks about the life cycle of wild alligators, when mating and nesting season occurs, what his favorite foods are, and so much more, including debunking a few gator myths here and there.
Does Fluffy sound like someone you'd like to introduce to your class or coworkers? Learn more about how Fluffy can make an appearance at your next event here.
If you haven't met him yet, you can always catch Fluffy at our Gator and Wildlife Park! He's the star of our Exotic Animal Show, during which you can get up close and personal with him and take your very own #gatorselfie. Hope to see you soon!