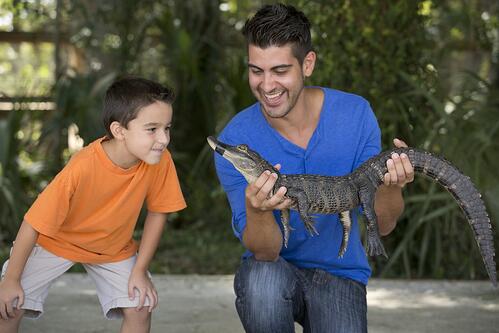 The kids are going to be home from school for Spring Break in about a week and you haven't the vaguest idea of what to do for fun without breaking the bank.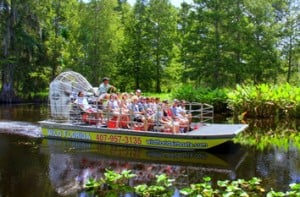 How about a Spring Break on the wild side?
You can get an airboat ride on Lake Cypress and a visit to a Nature Park with more than 200 animals for less than $20 per child.
What's even better? Wild Florida offers a 20 percent discount for groups of 12 where admission for adults is $21.25 and kids is $18.40 for a half-hour airboat ride and visit to our nature park. That means, gather up a few of your friends and their kids and you are all set for this group discount.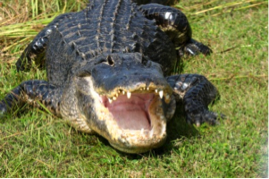 We can already hear the kids practicing their rendition of the Dad or Mom is Great song.
If that wasn't enough to get you off the couch to plan your Spring Break at Wild Florida, we've come up with 7 great things you can only do at Wild Florida.
Want to see, feed or hold a wild alligator? We've got 4 places where you can do that. And, nothing says spring break like a #selfie with a wild alligator.
And, speaking of selfie, your friends can't top a #SlothSelfie with our sloths Guy and Ana, who can really strike a pose.
Have a birthday party on the wild side. Admission to our Nature Park, lunch and a hands-on alligator demonstration for only $12 per child and $15 per adult.
Ready for a wild time? Get in touch with our party planner.