For seven years, our team at Wild Florida has made unforgettable adventures through airboat rides, #slothies, and more, all while promoting a connection with animals and conserving the natural, real side of Florida. To celebrate our success and continue sharing the beauty of Florida, we've decided to offer everyone free admission to our Gator and Wildlife Park from now through the end of 2017. But, if you're making the trip out to Wild Florida to meet our wild family, you might as well make the most of your trip, right? After you and your family spend a few hours hanging out with our animals in the Gator and Wildlife Park, here are a few other things you can do while you visit.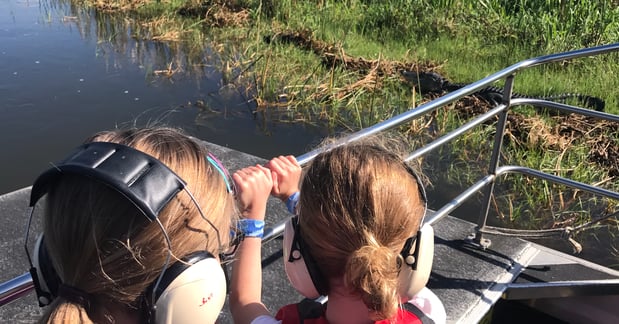 Discover a new side of Florida on an Orlando airboat ride
You might be used to seeing palm trees and castles, but there is a whole other side of Florida you might not be familiar with. South of all the theme parks and attractions, you'll find Lake Cypress. Surrounded by pristine ranch and marshland, more than 80 different species of plants and wildlife call the lake home. During your airboat ride in Florida, our experienced airboat captains will be able to find and bring you up close to wild alligators, bald eagles, and other native animals.
Related blog: 5 things your kids will love about airboat rides in Orlando
Try swamp delicacies like gator nuggets and more at the Chomp House Grill
Have you ever tried alligator before? Well, your visit to Wild Florida might be the perfect opportunity to try one of Florida's hidden swamp meals. At the Chomp House Grill, Chef Ramon and his team will be able to serve you some of your favorite dishes with a Florida twist. You'll be able to order meals like gator tacos, catfish and, of course, fried gator nuggets. Take this as the chance to put gator up against the age-old question, 'Does it taste like chicken?'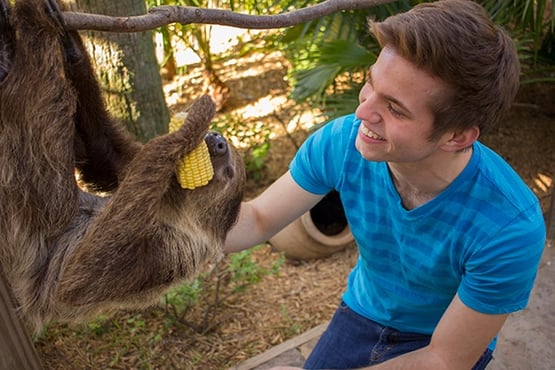 Meet some of our Wild Florida animal family members during an animal encounter
Within our Gator and Wildlife Park, you'll be able to see over 200 different exotic animals found around the world along with native animals from Florida. However, if you or someone in your family is just as much of an animal lover as we are, you might want to consider adding an animal encounter to your visit. During an animal encounter, you and your party will be able to interact, pet, feed, and even take your own photo, with one of three animals of your choice: two-toed sloths, African crested porcupines, or ring-tailed lemurs.
So, if you find yourself visiting Wild Florida this year, think about upgrading your experience with an Orlando airboat ride, swamp delicacy tasting, or animal encounter so that you can make the most out of your day in the Middle of Nowhere, Florida. If your city hasn't been selected for our #FreeCityDays yet, make sure to keep an eye out for when we announce it on our social media pages.