While spending the day exploring around our Gator and Wildlife Park or on an airboat ride through the swamp, lunch time will come around pretty quick. Many of our visitors decide to stop by the Chomp House Grill for some Florida favorite dishes instead of leaving the park for lunch. The Chomp House Grill at Wild Florida is known for some of the best BBQ and swamp-inspired treats around, but there's also a healthy side to our on-site restaurant you may not know about. We like to have options for everyone that comes to visit, so we offer gluten-free items, too!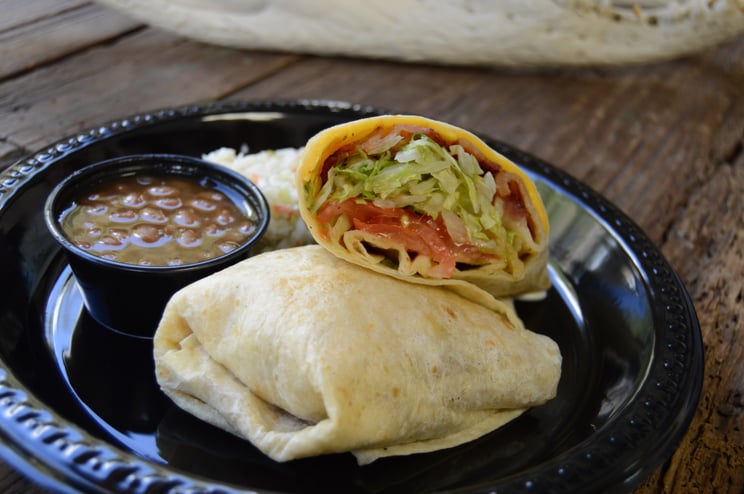 Whether you're a health-conscious eater, have a gluten allergy or just looking to try something new the next time you visit the Chomp House Grill, check out some of these healthy menu items!

Shingle Creek Wrap: Who said eating healthy had to be boring? Well, certainly not us! Our Shingle Creek Wrap is under 600 calories and comes with lettuce, tomato, onion, cheese, your choice of meat (turkey or ham) and your choice of light dressing, mayo or plain. Wraps are perfect if you're an on-the-go eater, too! So, if your stomach is growling but you still want to walk around and enjoy the park, order a wrap. We also have condiments for you to add if you'd like some zing!

Veggie Wrap: Vegetarians and veggie lovers, we've got you covered! Our new veggie wrap is made with a flour tortilla, lettuce, tomato, onion, cheese and a pineapple mango vinaigrette. The sweet, fresh flavor of the vinaigrette really tops this meal off! Feel free to subtract the cheese if you'd like, too.

Veggie Burger: If wraps aren't your thing, this burger might be. The black bean burger is served with lettuce, tomato and onion. Aside from the nutritional value, this dish is delicious, filling and comes with two sides! We also have condiments for you to add if you please.

Cypress House Salad: We couldn't leave a salad option off of our menu and it's not your typical salad either! Each Cypress House Salad is customizable and made to order with fresh salad mix, tomatoes, onions, your choice of chopped meat and dressing. The Cypress House Salad also comes with two sides. You'll forget this is a healthy option after your first bite!

Gator Tacos: You may be thinking, "Tacos can't be good for you!" but turns out they're a great source of protein and are a healthy option if you put the right toppings on it. A 3.5 ounce of alligator meat consists of 29 grams of protein and they are served with swamp pico. Swamp pico is hearty by itself; it contains tomatoes, onions and cilantro. And did we mention you get TWO tacos with this meal? Yup!

Gluten-free Buns: Don't worry, we haven't forgotten about those sensitive to gluten! If you're craving the Everglades Pulled Pork Sandwich and you have a gluten allergy, just let us know so we can switch out the bun and prepare your lunch on a prepping station that regular buns haven't been prepared on. We want to make sure our guests are enjoying their lunch and that we're handling their food carefully!

Gluten-free BBQ sauce: BBQ sauce is a key ingredient here at the Chomp House Grill, so we make sure to always have gluten-free BBQ available! We want to ensure our friends with a gluten sensitivity are still getting to indulge in some Florida favorite meals. Be sure to give us a heads up if you have a gluten allergy and plan on having the BBQ basket, Everglades Pulled Pork Sandwich or Cowboy Smoked BBQ Chicken!

Also, we'll be happy to prepare any dish you choose on a separate surface if you have any allergies, just let us know!

Dead River Baked Beans: Baked beans aren't just a southern comfort food, but they're also packed with protein! One cup of baked beans contains 14 grams of protein and we can't forget how flavorful they are. Almost all of the dishes on the menu come with two sides, so you can even double up on these guys if you're a fan and looking to increase your protein!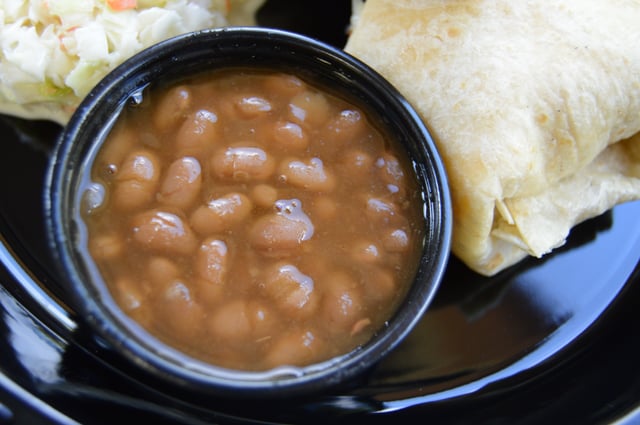 Catfish Corn: Despite its name, this side dish doesn't contain any fish, we just like to incorporate the swamp anyway we can. Corn is a good source of antioxidants, which is known to support the immune system and it's also high in fiber. According to draxe.com, "like all vegetables and whole plant foods, corn is a food that provides a nice dose of filling fiber, with about 4.5 grams of fiber per cup of kernels." It also has many beneficial effects on the digestive system. So, although corn is a carb, it's a "good carb" in our opinion and a healthy side dish!
So, whether you're a meat lover looking to try some of the local fare or you're trying to make more health-conscious decisions this year, the Chomp House Grill has a dish for everyone! We even have a kids menu for the little ones!