The start of a new year means resolutions to fulfill. For some, that means reading or traveling more, and for others, it means a healthier diet. But who says that eating better should be boring? Certainly not us! Although there are many ways to get creative with a healthy diet, we like to relate everything back to the swamp… after all, it's what we love most in the world!
So, if you're looking for some diet-friendly (but still delicious) recipes to add to your new diet this year, you've come to the right place. Below are 6 healthy, swamp-inspired dishes you won't be able to resist!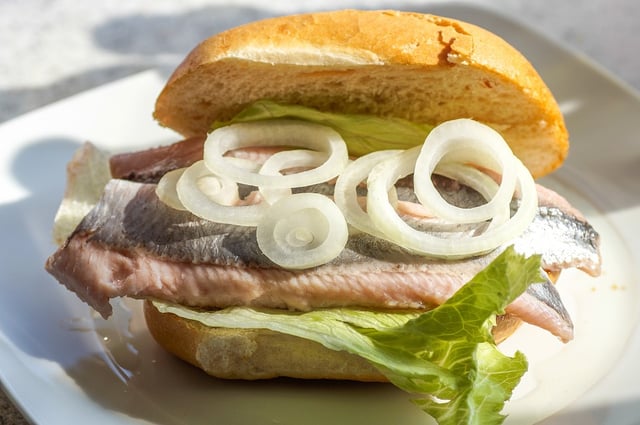 1. Grilled Alligator: One ticket to a healthier diet? Increasing your protein consumption to stay full longer! Luckily, 3.5 ounces of alligator meat contains about 46 grams of protein, double the amount contained in a comparable serving size of beef! If you haven't tried gator before, it tastes similar to chicken, only a bit more tender. One of the healthiest ways to eat any kind of meat is to grill it, and it's also one of the easiest to prepare. So, just throw the gator meat on the grill, add a few spices and some lemon wedges, and your dinner will be ready in no time. Here's a simple recipe to grill up this swamp favorite!
2. Alligator Chili: Speaking of gator, this is another popular dish and it's perfect for this time of year. Although the temperatures don't drop too much here in Florida, we still like to think it's winter time, and that includes cooking up some comfort food. This dish is loaded with veggies, spices, and protein, and is only 441 calories per serving! Did we mention this recipe only takes 20 minutes to prep?
You can find more ways to cook with alligator here!
3. Grilled Fish Sandwich: One of the best parts about living in Central Florida is being so close to the water! Not only do we get to relax on the beach all year long, but we also have access to fresh seafood at nearly every grocery store around town. Not every state can say they have that luxury! So whether salmon or cod is your fish of choice, this recipe will be tasty either way. It calls for your favorite fish, lime juice, lemon-pepper seasoning, honey, and fat-free mayo... Don't forget to top with lettuce, tomato, and onions, too! It's only 241 calories per serving (bun included!).
4. Barbecued Turtle: This healthy dish is for all the southern food junkies out there! Just because you're watching your calorie intake doesn't mean you have to subtract good ol' BBQ. A cup of turtle meat contains about 220 calories, 33 grams of protein, and only 2 grams of saturated fat. It's also loaded with vitamins and calcium! This recipe calls for turtle meat, one stalk of celery, one bell pepper, one medium onion, and your favorite BBQ sauce.
5. Swamp Cabbage: Swamp Cabbage can be served as a side or added to a chicken or fish dish. It calls for one can hearts of palm (which only contains 32 calories per 28 grams!), half an onion, one can stewed tomatoes, and six slices of bacon. And it only takes 15 minutes to cook up!
6. Raw Oysters on the Half Shell: Although oysters aren't really from the swamp, they're packed with nutrients and vitamins and contain only 43 calories for six, medium-sized raw oysters, so we couldn't leave them out! You can top them with cucumber mignonette sauce, hot sauce, or even just some salt, pepper, and lemon. They're super easy to prepare and only require 15 minutes in the kitchen!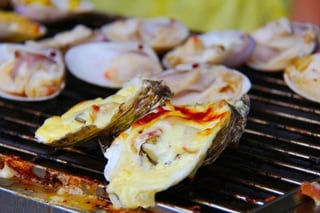 So if one of your New Year's resolutions is to make more health-conscious decisions, or you're just looking to add some new dishes to your recipe book, we hope these find you well! If you're looking for some healthy options when dining out in Central Florida, check out our Chomp House Grill. We offer wraps, salads, and even gluten-free buns!