It may be true that some ways to a woman's heart are chocolates, flowers and jewelry, but memories outlive most gifts. According to psychologist Matthew Killingsworth, "Happiness is in the content of moment-to-moment experiences."
I'm sure your loved one would agree that they'd prefer a day alone adventuring with you over almost any gift. After all, experiences are gifts that can never get lost or taken from you! So, before you start worrying about what to get your spouse for Valentine's Day, don't forget that they'd probably rather just make memories with you. In our opinion, the most memorable way to make your spouse say "I do" all over again is an Orlando airboat ride, and we're sharing four reasons why below.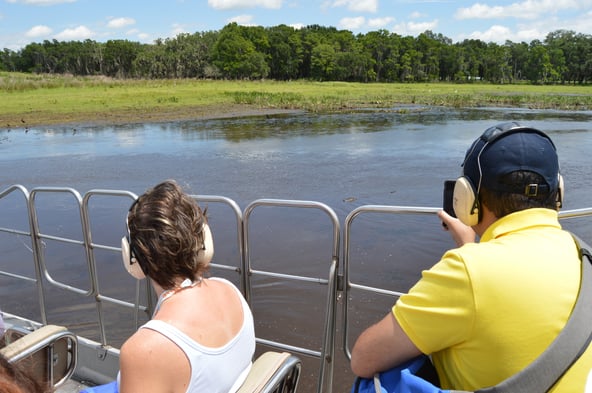 Withdraw from technology and reality together: It's easy to get wrapped up in work, technology and the routine of your everyday life. Orlando airboat rides not only lets you escape into the outdoors, it also lets you escape reality with your loved one, too. Something about being alone with your spouse surrounded by the beauty of the outdoors is not only relaxing but romantic and you can really focus on each other without any distractions. If you really want your airboat ride to be romantic, book a late afternoon tour while the sun is setting or a private tour at night.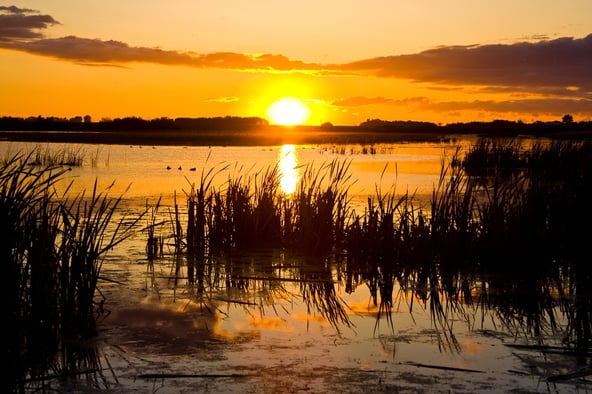 You can recreate your first date: Remember how much fun your first date was? Well, once the butterflies went away anyway? Not only were you having a great time with your now other half but the adventure was one you'll probably never forget. If one of your first dates was an airboat ride together, you probably remember how thrilling the ride was and how you never wanted it to end. Taking your spouse back to your first spot together is not only romantic but shows the extra effort and thought you put into recreating this memory.
Share a new, unique experience: But hey, not everyone's first date was an airboat ride, especially if you're not from Florida! Trying something new and exploring a place you've never been before with your sweetheart makes the experience more intimate and memorable. Going on an airboat ride together will no longer just be an activity off your bucket list, but a moment you share with only your special someone too (and can even become an anniversary ritual). Studies should that interacting with new environments activates different parts of your brain, engages your senses and creates vivid memories.
Escaping from the typical "dinner date" brings you closer together: Changing things up from the cliché dinner and a movie is not only fun and different, but can bring you guys closer together. How? Going out to eat together can get boring and start to feel like a routine, but getting away and creating new memories together will reinforce you and your loved one's special bond.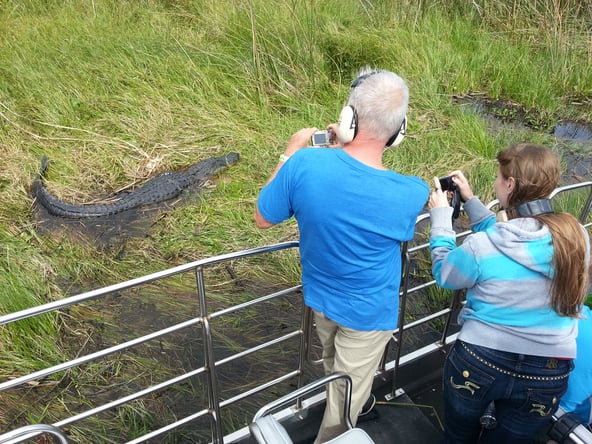 So, if this is your first time taking your sweetie on an Orlando airboat tour, expect to see a handful of species of wildlife you've never seen before, feel thrilled and relaxed all at once, create memories you'll never forget and share a new special bond.
If Valentine's Day is an extra special day to you and your honey and you're looking to make the date a more meaningful one, we suggest booking a private airboat tour. You'll get to enjoy this intimate moment completely alone with nothing but nature's music in the background (our airboat captains are pros at minding their own business!). If you're looking to do something really special (like pop the question), talk to our management team – we'd be more than happy to help!