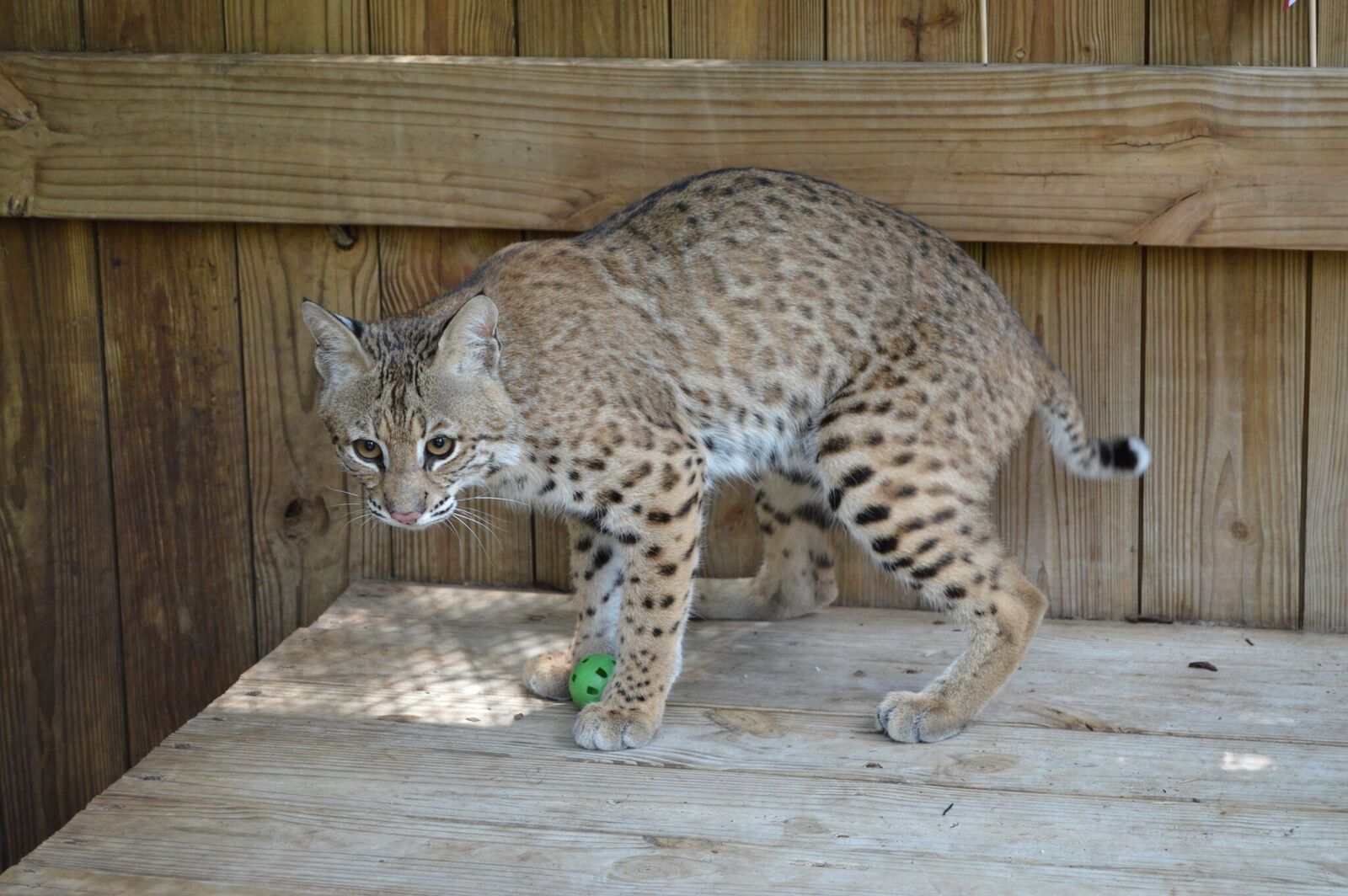 We all have a daily schedule or routine. Wake up, brush our teeth, get dressed, eat breakfast, head out the door to work (or maybe the beach if you're really lucky), and so on... Our animals are no different. They have a schedule of their own, too. While it may look like Duke, our bobcat, is just playing around most of the day, here is a brief look at his busy schedule inside our Gator Park.
9 a.m. to 10 a.m.
Let's be honest, most of us are not morning people. But for Duke, his energy level is much higher than the average house cat, which makes waking up much easier. However, in the wild, bobcats are more nocturnal. Oftentimes, they'll sleep during the day and be more active at night.
10 a.m. to 11 a.m.
Since breakfast is the most important meal of the day, Duke gets a plate of fresh chicken to help fuel him for the day. In the wild, bobcats primarily hunt small mammals such as rabbits or mice because of their small size. However, it isn't uncommon for bobcats to occasionally take down larger mammals such as deer.