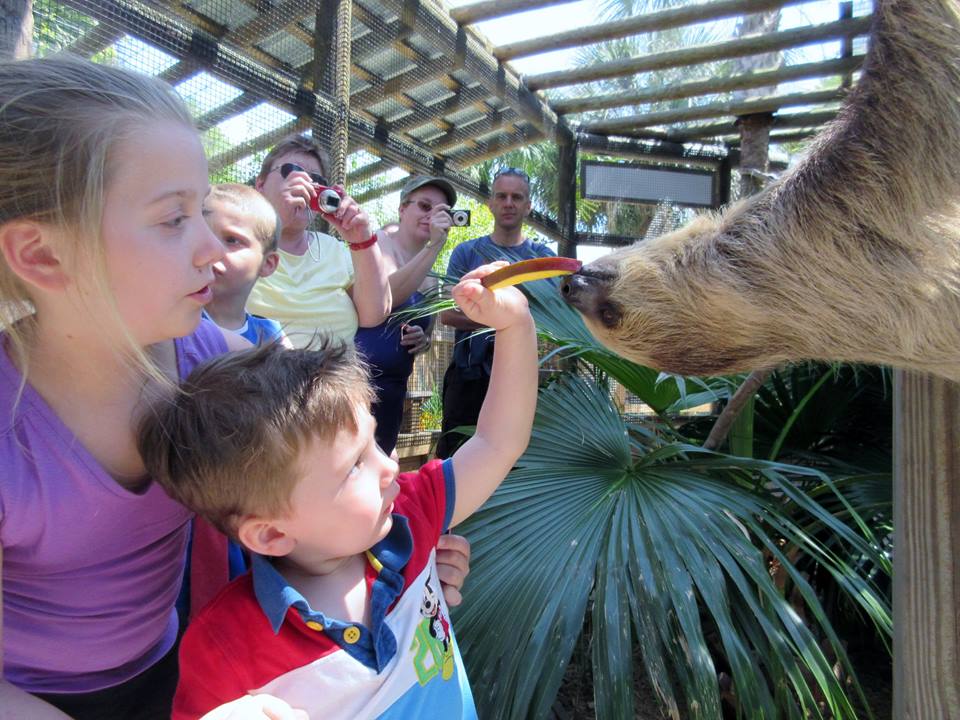 When you book yourself animal encounters at Wild Florida, it's an experience like no other... and we're not just saying that because WE think they are awesome. Everyone who has met our sloths, Guy, Ana, Aerie, Dash or George, during this encounter thinks so, too.
Just a few weeks ago, we had a family who surprised their father with a sloth encounter and his exact words were, "This is the best day of my life!"
So... What makes sloth encounters such an amazing experience? How about we share six things that could happen during your next sloth encounter at Wild Florida? We can't promise all of them will occur because animals are unpredictable, but we can promise some of them will.
1. Try your hand at feeding Guy, Ana, Dash, Aerie or George. Sloths love to eat fresh fruits and vegetables, like fresh mango or corn on the cob. It's a good thing they move slow, allowing you to keep a watchful eye during feeding time. One interesting thing to note about feeding sloths is that they can eat in any position – hanging upside down from a branch, curled up inside one of their favorite resting spots or even latched on to the side of the exhibit. Anywhere can be considered the dining table for these amazing animals.