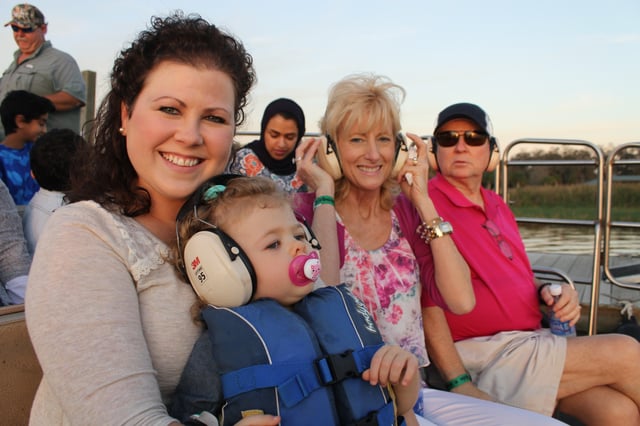 Are you undecided on whether Everglades airboat tours are right for your family? A good way to find out honest opinions on attractions or vacation destinations is to hear from guests who have already been to the location you're planning on visiting. Reviewers aren't paid to post about their experience, so they're usually truthful, for better or for worse. For many people, having a good time and getting the best bang for your buck are important factors to consider. If you're bringing little ones along, other factors may come into play, too. Not all Orlando airboat tours in Florida are the same! So, we're sharing which key factors to consider when reading reviews on Florida airboat rides.
How was the overall quality of the tour? If this is your first Orlando airboat tour, or your first time taking a guest, the overall experience should be at the top of your list. Are the reviewers commenting on how smooth the ride was? Or did they feel seasick? Was the airboat captain interacting with guests and educating them on the history of the Everglades and the wildlife? Did reviewers say they had enough time to experience the swamp?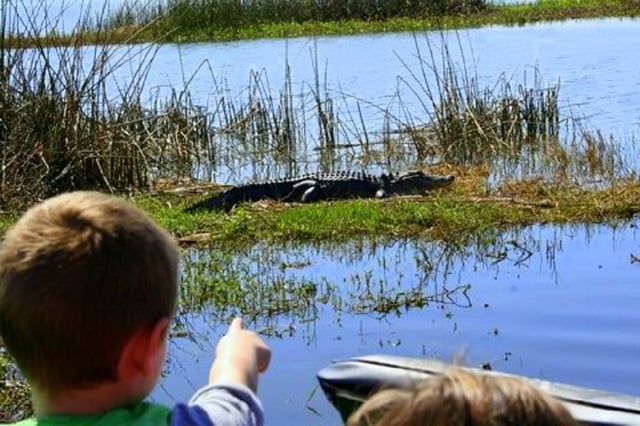 Did they see any animals? One of the best things about the Florida Everglades is the diversity of the wildlife that call it home. No matter what time of the day it is, there should be creatures to see. Are reviewers commenting on how much wildlife they saw? Did they say they couldn't keep track of how many alligators they spotted? Did their airboat captain point out the bald eagles hiding in the cypress trees? It's important that the Orlando airboat location you choose cares for animals and respects the environment so you can spot the most wildlife during your ride through the swamp.
How was the weather? This is a key factor that no one really has control over; however, guests usually comment on the best time of year to go on an Orlando airboat ride. Some prefer to go during the winter months when it's cooler, and others say summer is a good time. It all depends on your preference.
#ProTip: Check the weather before booking Orlando airboat rides so you can be prepared in the right attire.
Is an airboat ride safe for my child? When you have youngsters, the first thing you're concerned about is their safety. Are the airboats and airboat captains certified to be out on the swamp? Do children under a certain age have to wear a life jacket? Keep these questions in mind when reading reviews.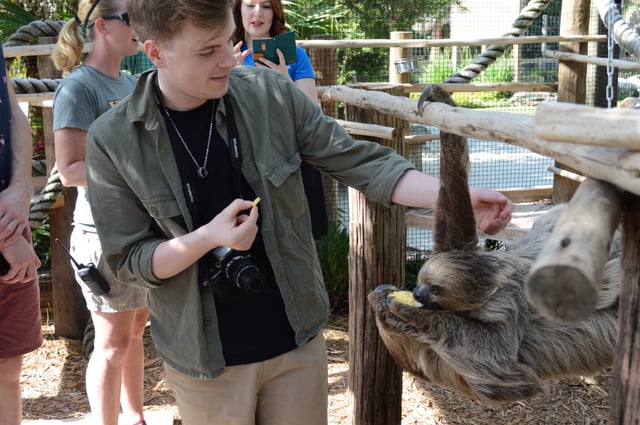 Does the Orlando airboat destination offer other amenities? Most airboat rides are 30 minutes or an hour, which means you have the rest of the day to explore. Keep your eye out for reviews talking about what else the airboat destination offers. Is there a place to eat? Is there a park where you can meet more animals? Are there any animal shows? Is there a spot you can feed the animals? Is there a place where the kids can run around and play? Is there a gift shop? (Hello, souvenirs!) Some Florida airboat tours even offer a package deal including an airboat ride and entrance to their park!
One last thing… Star ratings are relevant, but we don't suggest deciding based on just that. Reading about previous guests' experiences gives you more of a true feel of the attraction. Usually, those who have had an awesome experience are eager to talk about it more than just giving a star rating. The same goes for those who have had a bad experience. They'll most likely explain what went wrong and why they weren't happy (which may or may not be a reason that's important to you and your family). So, don't stress the star ratings as much as what guests really had to say.
We hope we helped point out what to look out for when reading reviews and deciding on where to take your family for an Orlando airboat ride. Hopefully, we'll see you soon!