As students across the nation crank out last minute homework assignments before starting their spring break, their parents are busy researching fun and unique family activities that will make this year's spring break the best one yet. Of course, between Florida's pristine beaches and world-class attractions, it can be hard to choose what things your family should actually do during your trip. While both of those options are solid choices, you should know that there is definitely more to Florida than what you might read in a brochure. In this blog, we'll go over just a few reasons why #slothies, gator nuggets, and Florida airboat tours will make 2019 your family's best spring break yet.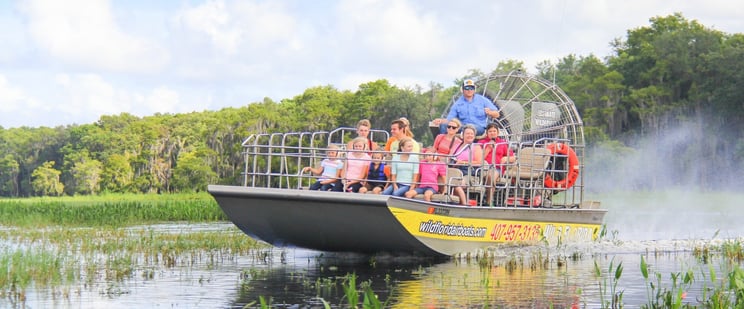 Orlando airboat tours are fun for the whole family
Who doesn't love going on rides? Theme parks are great for offering a variety of rides, but unfortunately, many of the roller coasters and other attractions have height restrictions, aren't suitable for children of certain ages, or aren't the safest for riders with certain medical conditions. The great thing about Orlando airboat rides is that they're suitable for all ages. With all of our airboats equipped with life jackets and ear protection, toddlers and grandparents alike can safely enjoy their airboat ride.
No long lines, no problem
From out-of-this-world theme park rides to mundane places like the supermarket, you're bound to run into lines on your vacation. Sometimes, you might get lucky and happen to walk up to a ride with only a 15-minute wait time, but with parts of Florida and the rest of the country having spring break at the same time, it's doubtful that you'll be this lucky. But the long lines don't just end at the rides. You'll run into lines at the food stands, the restrooms, and pretty much anything you want to do. However, when it comes to airboat rides in Orlando, the only "line" you'll have to deal with is when you and your family walk down the dock to the airboat. We believe you should spend your spring break having fun with your family, not waiting in lines!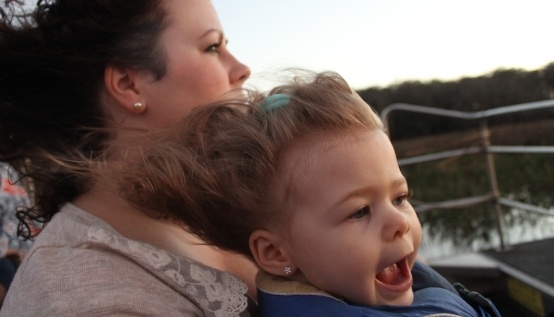 Experience something more than just an airboat ride
If airboat tours in Florida weren't unique enough already, at Wild Florida, your family will experience something more than that. With every airboat ride, your family will also get into our Gator Park. Our park is home to a variety of animals found all around the world and those native to Florida. Along with meeting our furry Wild Florida family members, your family has the opportunity to get up close and learn more about them at our Exotic Animal Show or by going on an animal encounter. The best part is that all of this fun is in one place – no shuttle buses or monorails to the other side of the resort are necessary. Our park is just a few hundred feet away from our dock on Lake Cypress!
Whether you're already on spring break or a few weeks away, it's never too early (or too late) to start planning your adventure! Click the link below to see which airboat tour fits into your vacation best, and read about the other things you can experience out here in the "Middle of Nowhere!"