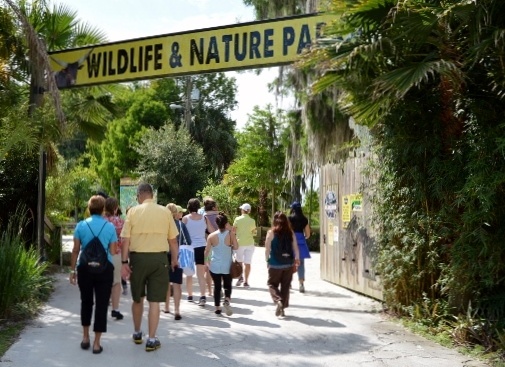 We love that our guests come from all over the world just to meet our animals and experience their first airboat ride. We do our best to make every moment memorable – memories you'll want to share with everyone! These days, the easiest way to share about good times is through social media, so we've crafted five statuses you might want to post on Facebook during your day at Wild Florida!
"Finally meeting Fluffy = crossing holding an alligator off my bucket list!"
It's not every day you get the chance to hold an alligator, especially the official spokesgator for Wild Florida! Fluffy isn't your typical gator, either…he's only two feet long, and he kinda thinks he's a human. In fact, we even take him all around the world with us to share the news of Wild Florida because he behaves so well! So the next time you visit our Gator and Wildlife Park, make sure you save time for one of the exotic animal shows and steal a #GatorHug from Fluffy!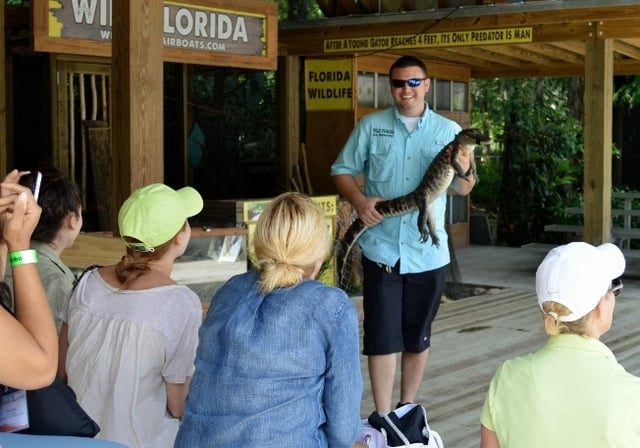 "Heeere, gator gator gator!"
Not all of our gators are as small and cute as Fluffy. The alligators in our Gator and Wildlife Park are mostly full-grown, so usually around the average size – females are about 8.2 feet long, and males are about 11.2 feet long. Despite how big these guys are, guests still want to get as close as possible and feed them. It's usually the visitors who aren't Florida natives who are most interested in the gators. Make sure you catch one of our gator handling shows so you can show off to your Facebook friends that you got to feed a real alligator!
3. "But first, let me take a #slothie!"
In case you were wondering what a #slothie is, it's just like any other selfie, except a bit furrier. If you didn't already guess, George, Guy, Ana and Aerie were the inspirations behind this. As long as they aren't hanging from a tall tree, taking a #slothie with them is fair game! (And it's even cooler when you do it during an animal encounter!)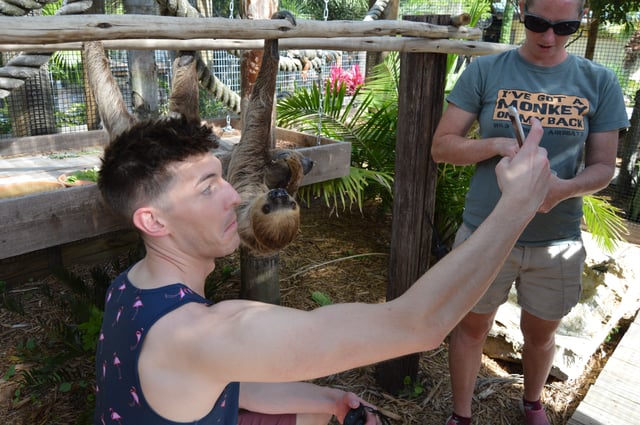 "Airboat hair is definitely a thing!"
Have you ever been in a car with the windows down? If so, you know that your hair might become a bit messy if it isn't up in a hair tie or baseball cap. Now imagine how your hair turns out on an airboat ride! Airboats don't have doors, windows or roofs, which means there's no escaping the wind. Our guests are usually amused with how their hair turns out after an airboat ride, but if you want to stay on the safe side, we recommend putting long hair up in a hair tie.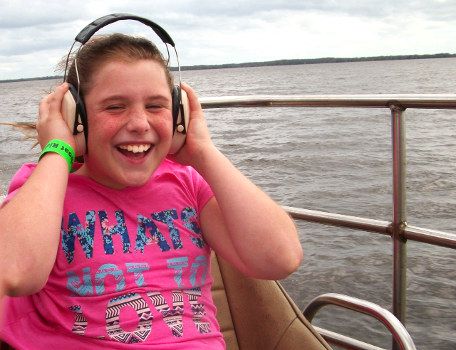 "Trying gator and frog legs for the first time! #swamplife"
Many of our guests are surprised to see alligator, frog legs and occasionally turtle on the Chomp House Grill menu; however, most people love the flavors! Don't worry – Chef Ramon orders all of the meat from special vendors. Trying gator and frog legs for the first time sounds scarier than it is. We tell our guests that anything fried is worth trying, and gator is comparable to chicken just more tender and juicier. This isn't just an experience at Wild Florida that is worth sharing on Facebook... We recommend documenting your first bite on Snapchat for all of your friends and family to see, too!
So next time you visit us, try to experience all five of these Facebook-worthy moments! If you've visited us recently and posted a Facebook status your friends and family loved, share it with us below!