Weddings are serious business. But your bachelor party should be all fun and games!
Consider it the last hoorah for you and your buddies to have quality guy time and reflect on all the good times you've had. It's always a challenge finding something unique to do in celebration. But have no fear, Wild Florida is here! Whether it's you, your brother, or your best friend who is getting married, here are five reasons why you should host a bachelor party at Wild Florida.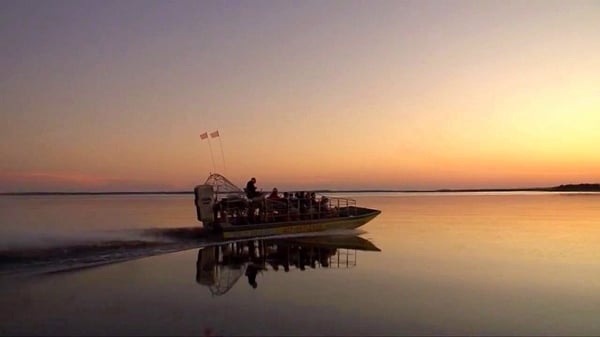 1. The opportunity for quality photos and views will be worth it.
Whether you're a Florida native or from out of state, the natural beauty of the Everglades will make for great photos and memories, and will take your breath away! With the hustle and bustle of everyday life, it's important not to get lost in all the craziness. If you come to Wild Florida, you'll feel like you're in a completely different world, centered around your friends having a good time, celebrating a happy occasion. There's a reason why we lovingly refer to our location as the Middle of Nowhere!
2. Who can say they went on an airboat ride for their bachelor party?
If finding a day that works for getting everyone together is the biggest problem when planning a bachelor party, then making it a unique, memorable experience for everyone is a close second. There are a lot of good ideas out there, but they've all been done before. Why not make this occasion stand out? Consider an airboat ride. Not only is it action-packed and wind-blown, but you'll get to see animals in their natural habitats having their own parties!
3. Spend quality time with your friends, family, and our papa sloth, Guy!
After you gather all your best guys, you'll also be able to hang out with our sloth dad, Guy. He may be a new dad, but trust us when we tell you he's great to hang around with. (Get it?) Or you can meet Duke, our male bobcat! But if you do try to celebrate with Duke, make sure you get lots of rest. Because with more than eight times the energy level of the average house cat, you can expect him to be running circles around you and your boys.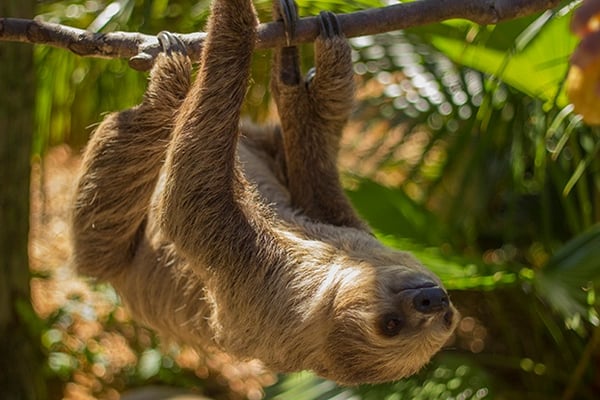 4. The Cypress Ballroom is big enough to hold all of your guests.
After you're done hanging around with Duke and Guy, your party can continue on in the Cypress Ballroom. The room is the perfect size for your party to enjoy a meal and all of your bachelor games needs. You just have to promise us you won't be crazier than the animals!
5. Don't worry about cooking because we have a chef on staff!
One of the last – and maybe the most important – reasons why you should host a bachelor party at Wild Florida is that you won't have to worry about cooking! Chef Ramon, our onsite professional foodie, will give you all the Florida flavor you didn't know you were missing out on! And depending on when you are planning your party, you'll be in for special swamp delicacies such as gator, frog legs, and even turtle. #yum
These are just five reasons why a bachelor party at Wild Florida would be awesome. Celebrating with us will be a fun and memorable experience for your party, and there is something for everyone to enjoy! To learn more about hosting an event at Wild Florida, feel free to contact our event planner, Candice!
---