Everyone can agree that holiday gift shopping is a bit stressful. You know the perfect gift is out there, but it's just not that easy to find. Well, the secret to gift giving is to find a gift the person normally wouldn't buy for themselves. You may be thinking, That's easier said than done, but don't worry, we've got some ideas – you just have to get to the store (or our gift shop) to find them! So, whether your loved one is a Florida native or Florida is their go-to vacation spot, these eight unique Florida gifts will remind them of the Sunshine State (because let's face it, an Everglades airboat tour or an animal encounter can't be sent in the mail)!
1. Sloth Puppet – Since we can't let our visitors wrap up George and Ana to put them under the Christmas tree, we have a sloth puppet that is just as fuzzy and cute for our sloth-obsessed fans out there. Puppets are great gifts for the youngsters, but any family member that loves sloths as much as we do will love this present, too!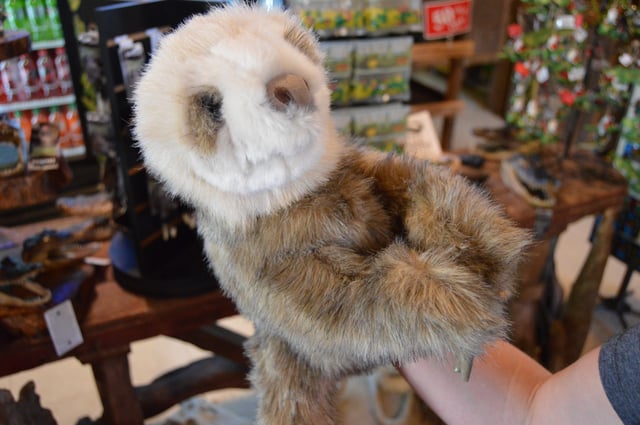 2. Slingshot – Is your family member an outdoors lover? Slingshots are the perfect small gifts for dads, uncles and even grandpas! It'll take them back to their hunting days and remind them of the fun they used to have as kids. The slingshots you can find in our gift shop come in three different styles: a panda, a fox, and an alligator. Don't worry; these aren't made with leather and screws like real slingshots, so they're a good gift for kids, too!
3. Smoked Alligator Jerky – Did someone say food? Gator is at the top of Florida's local fare dishes, and this gift is perfect for any family member that doesn't live in the Sunshine State and misses the southern food.
4. Florida-shaped Cookie Cutter – Move over ornament- and reindeer-shaped cookies, this Florida-shaped cookie cutter can be used all year long. This gift is spot-on for the baker in the family and is small enough to stuff in stockings, too! Nothing says homegrown quite like Florida-shaped cookies.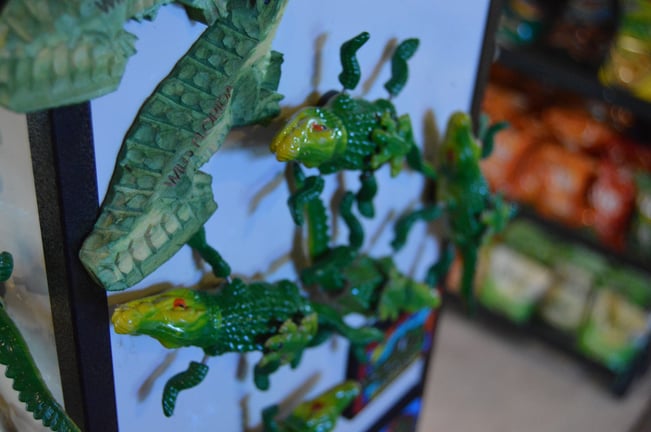 5. Alligator Magnet – Magnets aren't the first things that come to mind when searching for gifts, but they're a gift your family member can keep forever (if you find the right one!). They're even small enough to tape on top of a wrapped gift to add a little Florida touch.
So, if you've run out of gift ideas for your loved ones this holiday season or you just have a family member that loves the Sunshine State, we hope this list helps you find some Florida Christmas gifts to put under the tree this year! Merry Christmas!