When a vacation comes to an end, the whole family is usually tired after visiting Florida's best attractions, including Walt Disney World resorts, Universal Studios Orlando, and SeaWorld Orlando. Facing the large crowds at Orlando's attractions and waiting in long lines at the beginning of your family vacation is no biggy, but toward the end of your stay, you want to avoid the frustrations. Spending your last day exploring the backwoods of Florida is not only calming but totally thrilling, too! It's the perfect mix of action and relaxation you need before heading back home. Here are five reasons why your family should end their Florida vacation at Wild Florida.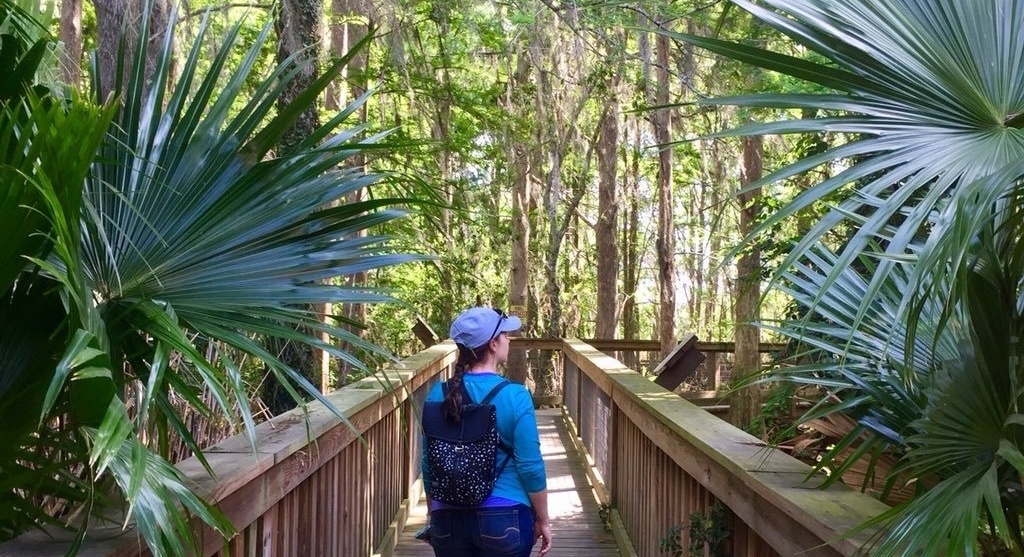 You can snack on the local fare
Many will agree, one of the best parts about vacation is trying the local fare (and not having to cook!). Known for its citrus, fresh seafood, and southern BBQ, original Floridian cuisine will not disappoint!
When you end your vacation at Wild Florida, you can choose from a variety of Florida-inspired dishes at the Chomp House Grill, located right in the park! Offering everything from a pulled pork sandwich to the Swamp Sampler, featuring gator and catfish. No need to burn a hole in your wallet to enjoy Florida favorites, either!
You can avoid the long lines
Although the theme parks are a must when visiting Orlando, the long lines can really put a damper on your vacation. At Wild Florida, although you might have to wait a few minutes for your airboat tour to start, you can sit under the shaded pavilion, enjoy the view, or roam through the Gator Park.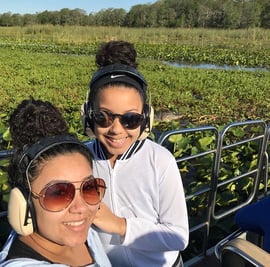 You can take a ride on the wild side on an Everglades airboat rideThere's no better way to kick back, relax and enjoy yourself than on an airboat tour through the Florida Everglades. Many guests say the Everglades airboat tours are peaceful and relaxing one minute, but thrilling and exciting the next. The speed of Florida airboat rides is similar to rollercoasters, except you probably won't see an alligator while you go upside down!
Seek thrills in the comfort of your own vehicle
Buckle up for your wildest car ride yet! Spanning across 85 acres of untouched Floridian landscape, cruise through our Drive-thru Safari Park to see native and exotic animals roaming freely. While driving through, be on the lookout for wild animals such as giraffes, zebra, eland antelope, scimitar oryx, American bison, mouflon sheep, and more!

You can make new furry (or feathery) friends
Ending your vacation surrounded by animals means you'll be ending your vacation on a positive note. As if the Safari Park and airboat tour didn't excite you, the animals that call the Gator Park home definitely will! The animal park is filled with a variety of animals ready to love and receive cuddles (who doesn't love a sloth hug?). You not only get to hang out with over 200 different species of animals from all around the world, but you can feed some of them, too! With the purchase of airboat adventures or the Safari Park, you'll receive free admission to the Gator Park!
In order to reach the perfect mix of action and relaxation you need before heading back home, visit Wild Florida! It's a good way to wind down while still having fun roaming the wild side!