More than 350 species of animals call Wild Florida home, and you don't just get to meet the animals at Wild Florida, you can feed them, too! No matter how many times a day our animals eat, they're still always ready for snacks, and they love you even more when you have sweets for them! So, we're sharing the areas in our Gator and Wildlife Park you'll want to visit so you can feed these guys... and no need to worry, we have all of their favorite goodies at each of the feeding locations!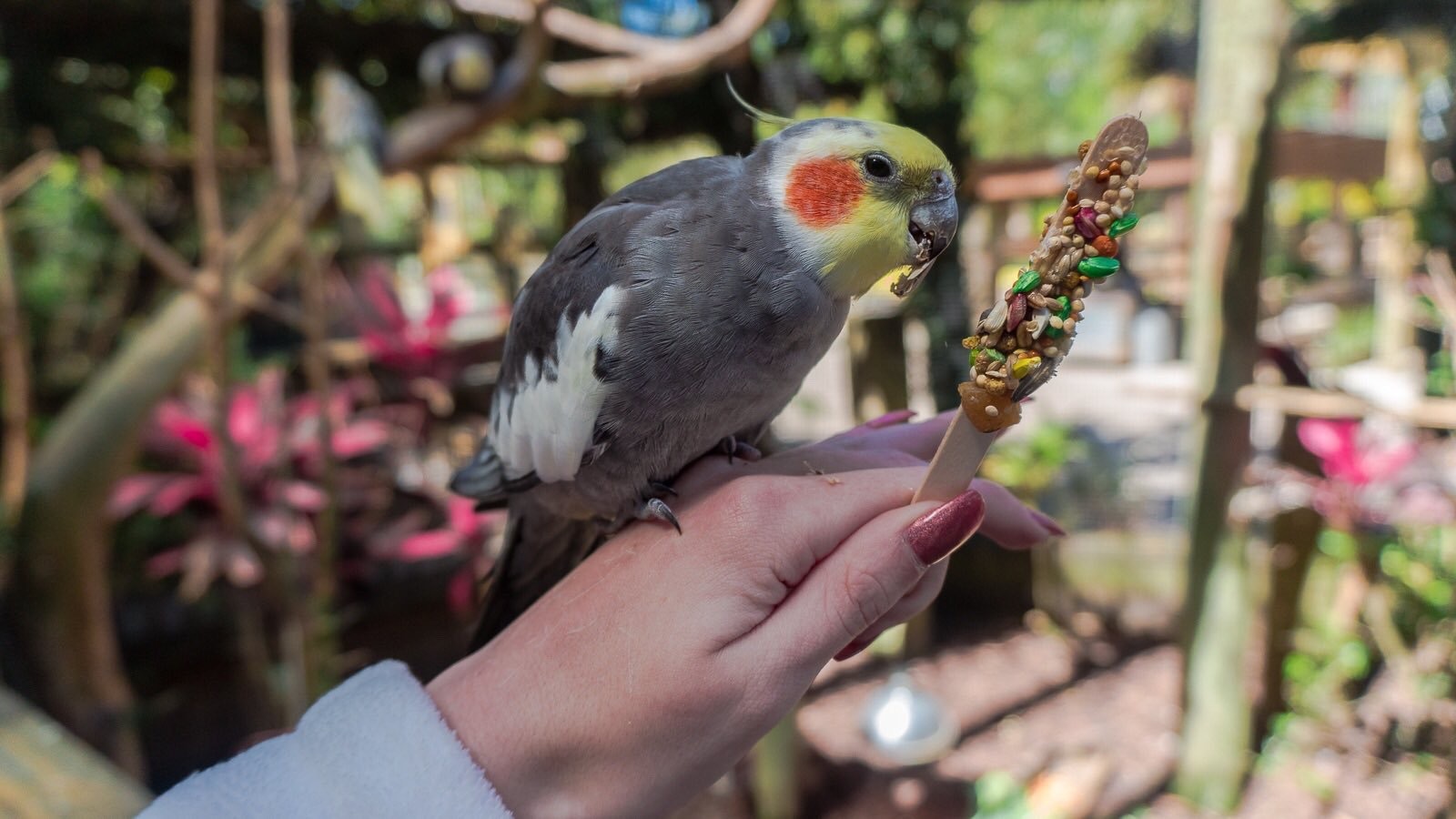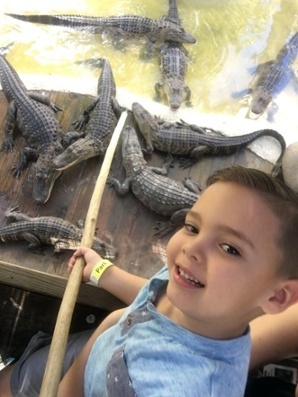 Gators in the Gator Pond: It sounds scarier than it is, but you can feed the alligators in our Gator Pond! (Don't worry, they're not coming up to your hands!) You can purchase food right at the entrance of the Gator Pond and just throw the food to whichever gator looks hungriest. Or, you can go Gator Fishing with some of our adolescent alligators. Usually, they're all anticipating food, so it's fun to see which gator gets to it first. If this isn't enough gator-biting action for you, you can catch one of our gator feeding shows at either 11:30 a.m. or 3:00 p.m.
Birds in the walk-in aviary: The best part about our walk-in aviary? Over seven kinds of birds call it home, meaning you can take your pick on which ones you want to feed! Cockatiels are the most popular bird in our aviary, but you can also find quakers, ringnecks, sun conure, eclectus, pheasants, and guinea fowl. These guys will fly right to you (or even land on you) if you have a handful of seed-coated sticks.
Sloths during an animal encounter: Of all the animals in our Gator Park, sloths love fruits and veggies the most! Fresh mango slices and corn on the cob are some of their favorite afternoon snacks. These furry guys can eat in any position – that includes while hanging upside down!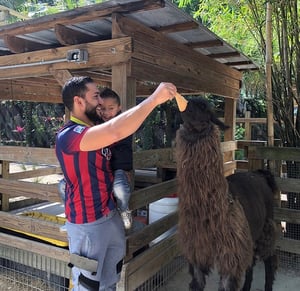 Porcupines during an animal encounter: Our African crested porcupines, Stella and Safari, are two of the sweetest gals you'll ever meet. It might be because they know you're hiding snacks, but they're always so excited to see you when you stop by their house. They'll usually climb up on your lap and scrunch their nose around your pockets waiting for you to share their favorite snacks – peanuts and grapes!
Animals in the Petting Zoo: The youngsters typically love feeding all the animals in our Petting Zoo, especially since many of them are baby animals. Make sure you bring a few quarters when you visit our Gator and Wildlife Park so you can get a handful of food to feed these little guys. The animals you can find in our Petting Zoo include goats, sheep, a tortoise, and more!
So, the next time you stop by our Gator and Wildlife Park, make sure you plan your route accordingly!